"The Player" premieres on Thursday, Sept. 24, at 10 p.m. ET/PT on NBC.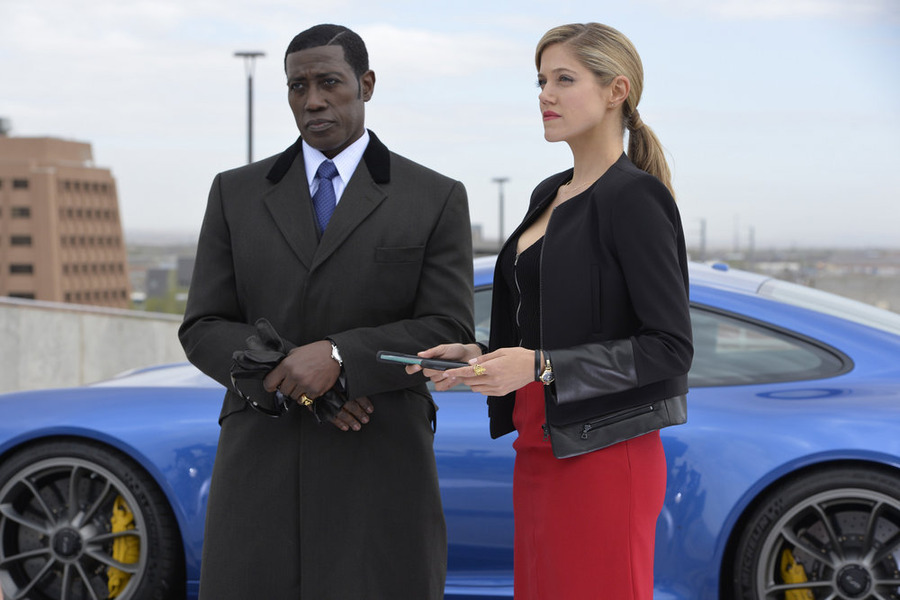 If someone told you there was a program created to predict criminal activity, would you believe them? It goes without saying that it's a far-fetched idea, but NBC found it intriguing enough to produce the concept into a drama series called, "The Player." It's this very show that could put Wesley Snipes back in the game. The 53 year-old actor has been re-launching his career ever since he was released from prison after serving less than three years for tax evasion. In 2014, he stepped back onto the silver screen in "The Expendables," and now he finds himself in a starring role in primetime TV. It turns out the seasoned actor was a bit skeptical about the show's plot in the beginning.
Snipes told me in an interview a month before the show's September premiere.
"First I thought, is it possible? Are there actually programs out there and algorithms that allow you to predict potential criminal activity? Second, 'wow, OK so this guy can be someone who is morally ambiguous. So that's good, because now I can play a good guy and a bad guy,'"
In the series, Snipes co-stars as the pit boss and dealer in a high-stakes game involving one former military operative, Alex (Philip Winchester) against the worst criminals. An exclusive group of unknown wealthy individuals gamble on whether one man can beat a crime before it actually occurs.
Snipes' character, Mr. Johnson is stoic and mysterious as he runs the bizarre game. You get the idea that he's hiding something. The actor joked about how he approaches playing this particular character. "I try to bring my acting skills; those that I still possess (laughter), and some martial arts as well."
This isn't the first time that Snipes has taken on a project with an off-the-wall concept. Remember "Blade?" The Marvel blockbuster trilogy, in which the actor portrayed a sunlight-immune vampire, gave him major commercial success, not to mention, the ability to utilize his martial arts skills. Although he's traded in his blades and black armor for a suit and tie, Snipes has the chance to get back to some stunt work in "The Player." When asking if he's doing his own stunts these days, Snipes said, "Most of them, especially all of the martial arts related stunts. We're going to bring some interesting exotic elements that people haven't seen on television before."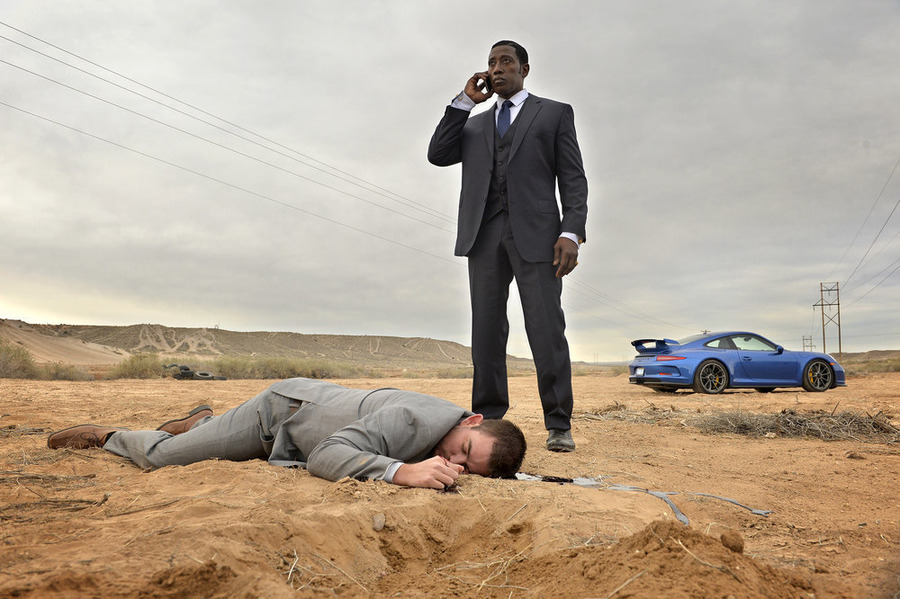 With his new TV gig, he's even finding some time to improvise on set. "The writers are still learning our cadences and what traits we have. Sometimes we add a little bit and I have a natural connection to the whole Urban culture. So, for me – Mr. Johnson is great. He can bring both the educated, sophisticated English speech for the American stage. But also, he can get down and talk 'like that' – 'you know what I'm sayin'?'"
The series' pilot certainly leaves a lot of room for guessing and some suspicion about Snipes' character. Of course, he couldn't reveal too much. All he could hint was, "The relationship between Alex and Mr. Johnson is a little more complicated than people will realize. There's a lot of mystery."
While most of Snipes' career has been spent doing film, and rumors are now surfacing about yet another "Blade" movie, working in television has been a passion of his since he was a child.
Originally published in LATF The Magazine
Interview by Pamela Price