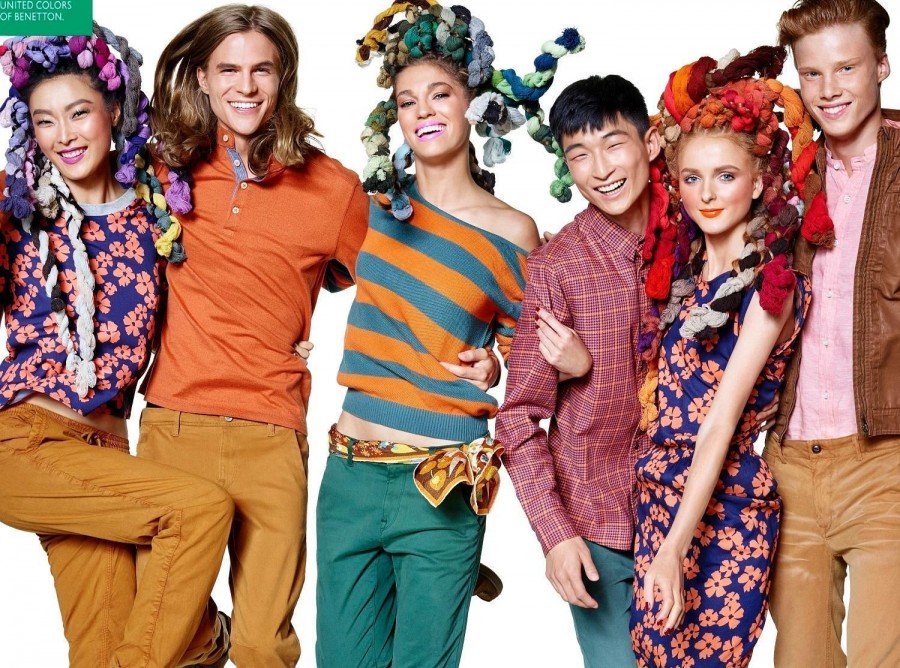 It's all about bold colors this Fall with United Colors of Benetton's latest collection!
Inspired by the streets and neighborhoods of Paris and London, the new Autumn Winter 2015 Collection is a reflection of strong autumn colors that are emblematic of United Colors of Benetton. From London's influence of mixing and matching bold colors to just wearing tartans and cool stripes, the United Colors of Benetton Autumn Winter (AW) 2015 collection embodies everything from surrealism to urbanism.
Urban, Sophisticated, Bold and Classic – The AW 15 collection sports a sense of fun with a bold attitude. Themes running through this collection are graphics, pins, badges and prints. The vibrant color is palette mixed and matched with denim. Clean lines and easy-to-wear silhouettes are a key element of the collection. And for winter, we layer different and wrap up with capes and stunning pieces of statement knitwear.
For the men: The choice of materials and meticulously detailed finishes are emblematic of the Italian approach to dressing. The men's collection consists of themes like urban, heritage colors, street graffiti, 3D prints, color blocking, modern strong rebellious and bold 80's sports. The United Colors of Benetton man reflects the easy-going, bold yet suave personality, which is strongly influenced by the need to have a diverse wardrobe and celebrates effortless style with every gesture. The collection showcases key styles that bring to life different tones of tangerine and blue, with a highlight of yellow in prints and graphics.
For the women:  She aims for the elegance that expresses typical Italian style in the quality of fabrics, design of the clothes, attention to colour combinations. These features, symbolic of United Colors of Benetton, are embodied in the collection's elegance and relaxed attitude. The urban and sophisticated woman drives an evolved sense of style that is exciting and can be experimented with. Confident shades of green embrace her strong personality and sense of style. A tailored outerwear in beautiful Jacquard fabric is married with easy silhouettes in berry and shades of blue. This season womenswear collection revolves around stripes, fun graphics, tartan, geometric edgy prints, lollipop colors, florals and denim.
In a wardrobe where the absolute protagonist is knitwear, the versatility of pieces and their evident multi-functionality is a winning factor for winter. United Colors of Benetton's URBAN range is designed for a woman who loves practicality and chooses highly versatile pieces. The collection also includes 80's influenced styles. These are enhanced with fun colours like orange, bright blue or cyclamen. Fabulous puffer jackets in strong prints of the collection brighten the winterwear range. Fun and bold knitwear are an essential part of the collection. Cardigans are layered over T-shirts with statement prints or worn with stylish shirt silhouettes. Bold sport elements have influenced the season in a strong way and bring in a cool factor that could be used to dress up or dress down. Key fashion for women, there is a strong focus on 'The New Dress' in strong prints and solid colors.