FOX dives head-first into Fall TV premiere week with the highly-anticipated "Minority Report," "Scream Queens" and "Rosewood." This season, LATF kicks off our TUNE IN or TUNE OUT series. What's worth watching and what's worth deleting on the DVR?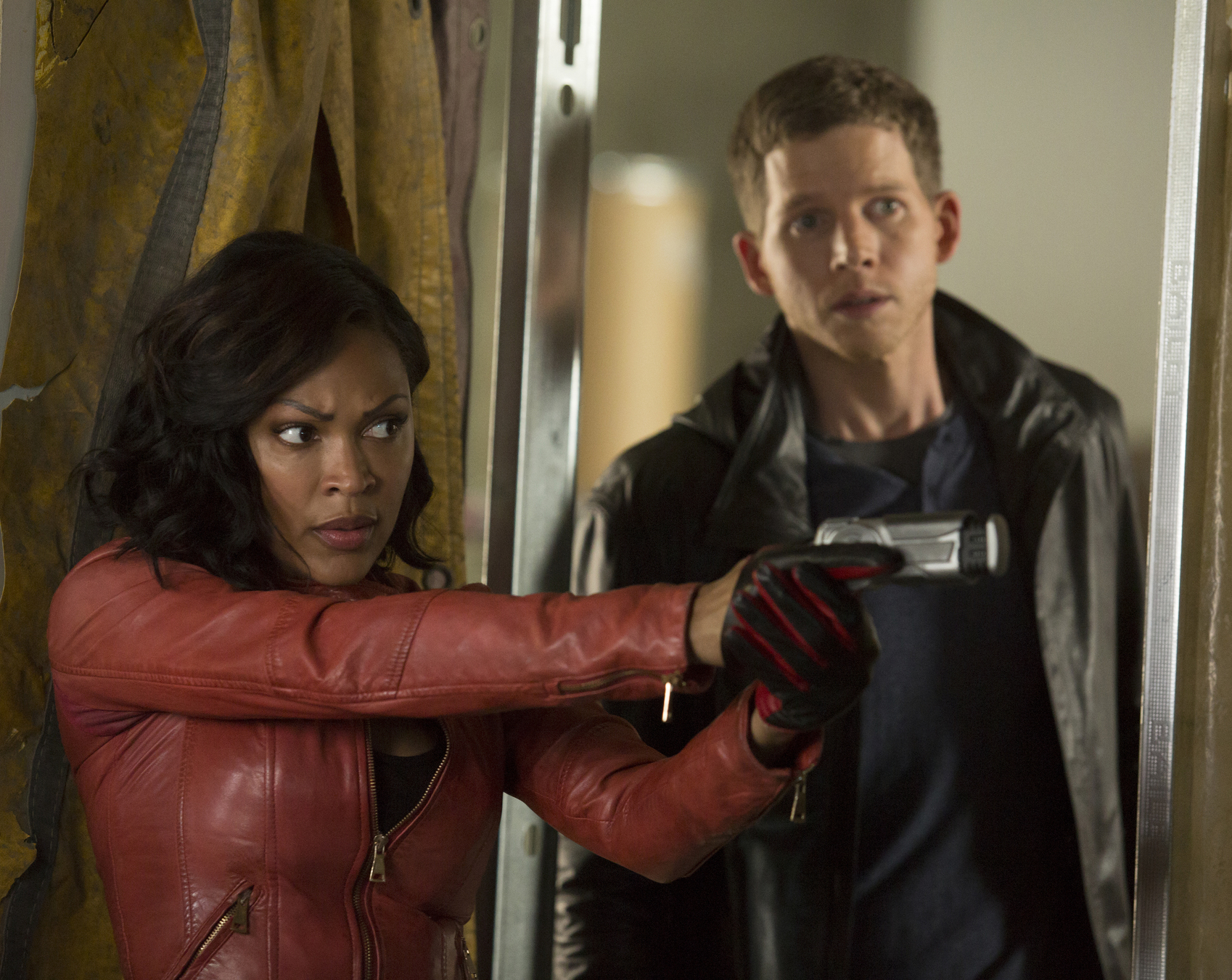 MINORITY REPORT –> TUNE IN
FOX is on a roll with quality shows this season. "Minority Report," based on the international blockbuster film from Steven Spielberg is adapted for TV this time around. Although we've seen our fair share of sci-fi/fantasy procedural dramas, this particular show has a built-in fan following and two talented leads. It's the year 2065 and the Precrime program, in which twin siblings once predicted crimes before they occured, has been outlawed. One half of the twin team, Dash (Stark Sands) is desperate to stop the murders he sees in his mind, but it seems impossible without his brother's help. Dash connects with police detective, Lara Vega (Meagan Good) to secretly catch criminals before they commit their crime.
With plenty of futuristic elements and constant action, this is an easy show to tune into on a weekly basis. Good is no stranger to playing serious detective and she knows what she's doing. Sands' naive and nervous character is likeable and a perfect juxtaposition to Good's character.
Air Date: Monday, Sep. 21 (9:00-10:00 PM ET/PT)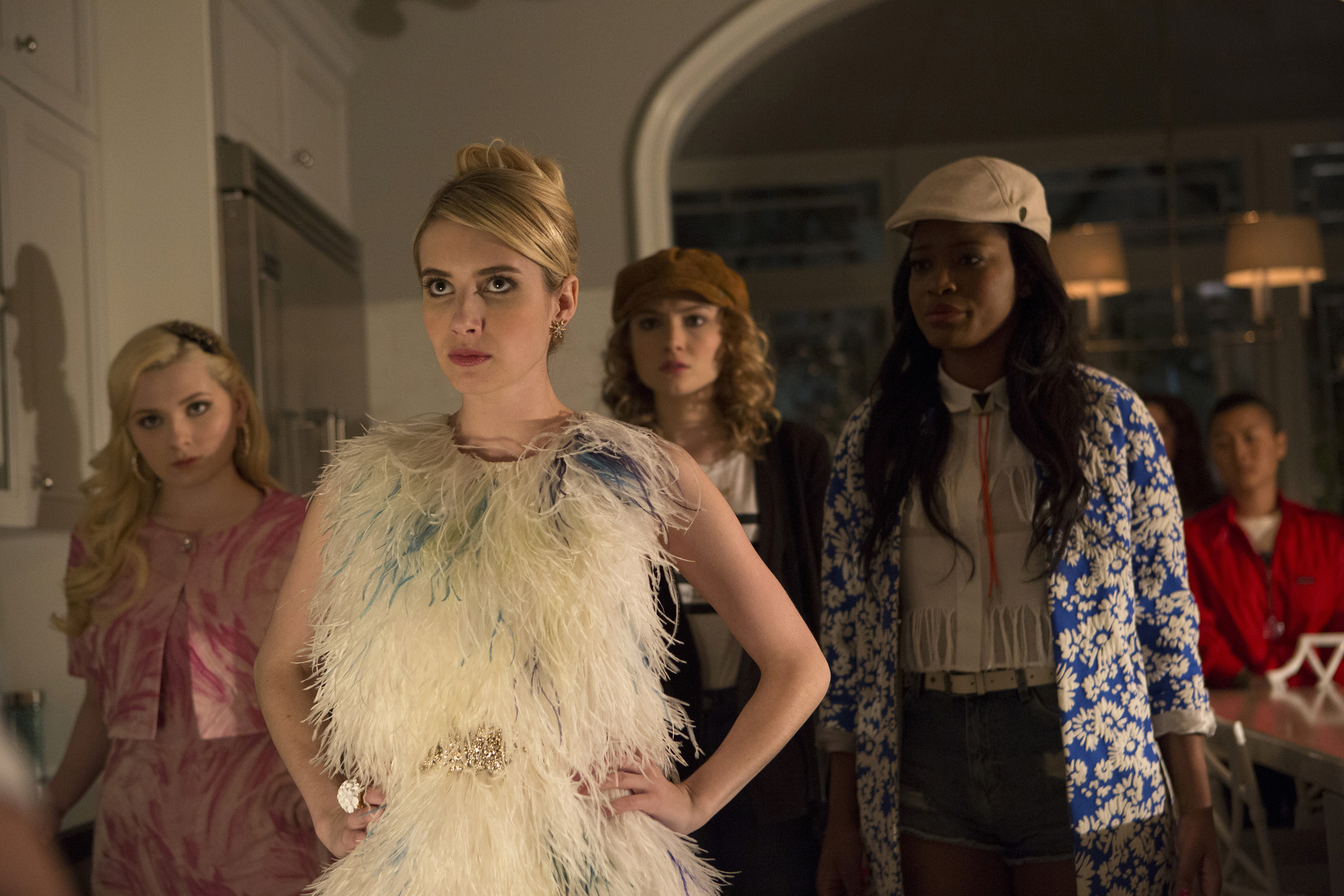 SCREAM QUEENS –> TUNE IN
Executive producers, Ryan Murphy ("Glee," "American Horror Story"), Brad Falchuk ("Glee," "American Horror Story") and Ian Brennan ("Glee") have followed the rules of slasher horror and the result is terrific. With a two-hour premiere, "Scream Queens" will keep you on the edge of your seat, guessing who is stalking and haunting Kappa, the most popular sorority house on a Nowhere, America campus. With no room to be politically correct, the satirical writing hilariously covers every cultural stereotype; from the lesbian feminist who refuses to wear makeup, to the uber waspy bitch in designer clothes and the ignorant golf-playing jock. Leading the way, Emma Roberts brilliantly plays brat, Chanel Oberlin. Her insults are just as funny as they are cutting. Jamie Lee Curtis is perfectly cast as the bizarre anti-Kappa university Dean Cathy Munsch and Skyler Samuels fits the shoes of the 'new naive freshman' pledge.
The pilot gets right down to business when it comes to bloodshed. Since the 90's, Kappa has had a history of mysterious deaths and cover-ups. With a killer(s?) on the loose, Chanel, her wannabe sidekicks and her dorky new pledges are forced to remain in their sorority house. Drama, drama, drama… keeps you watching. Come for the fresh cast (Ariana Grande, Nick Jonas, Diego Boneta, Keke Palmer, etc.) and stay for the laughs, because this dark comedy delivers.
(Series Premiere: Tuesday, Sept. 22, 8:00-10:00 PM ET/PT; Time Period Premiere: Tuesday, Sept. 29, 9:00-10:00 PM ET/PT)