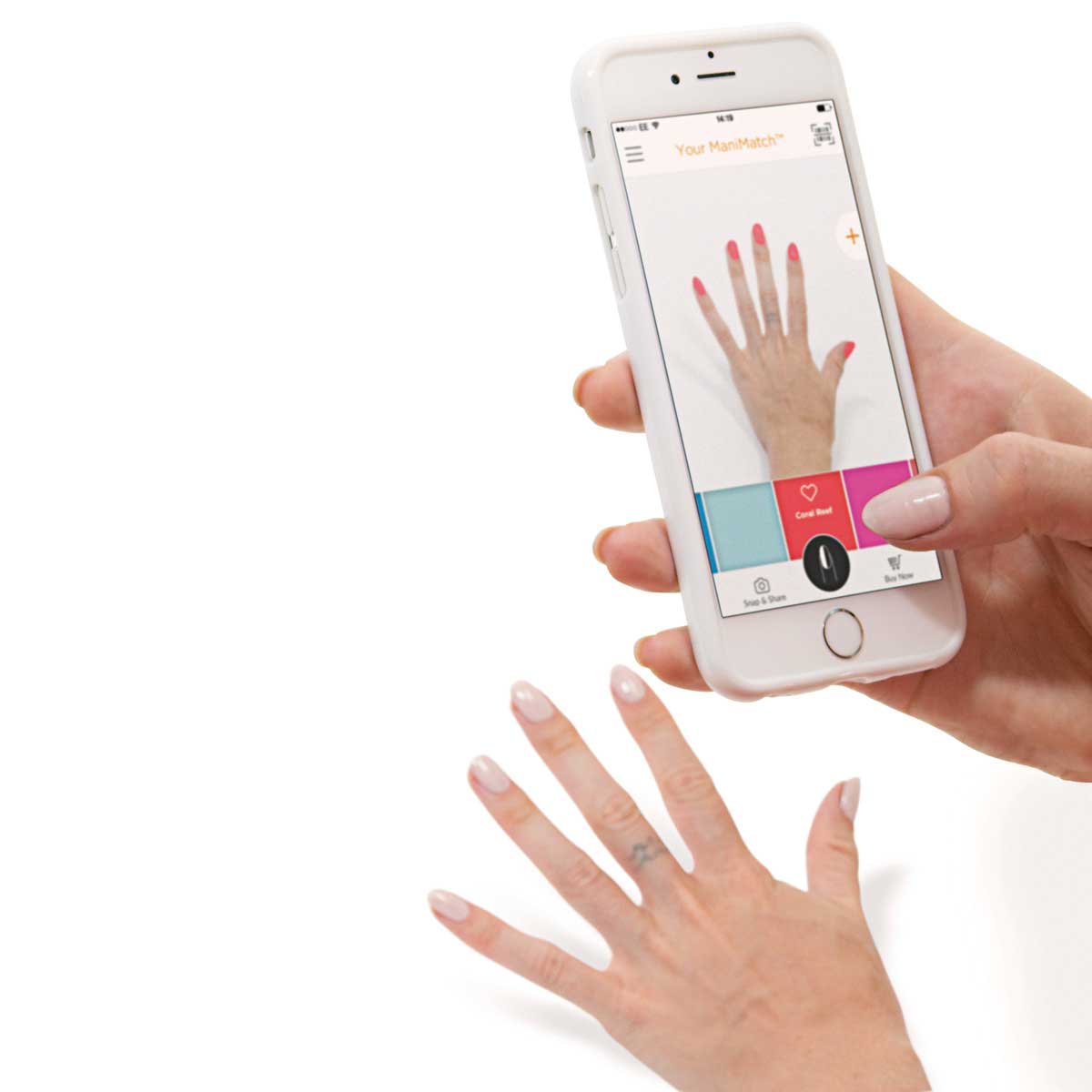 There is in fact an app for everything, and now that includes nail polish. Beauty and technology have become one with Sally Hansen's new ManiMatch app.
They are transforming the shopping experience, with users now having the chance to try on over 200 Sally Hansen nail polish shades in real time on their nails before they buy. A simple scan of the user's hand from any smartphone enables the user to instantly preview the color on their nails before making a purchase. There's no uploading, picture-taking or manual data entry, as the app works in real time. It also generates personalized skin-tone color suggestions on demand. Using cutting-edge technology, the app analyzes the pigments in each user's hand, then matches its polish-shade suggestions to the ones optimally flattering to her skin.
"ManiMatch generates shade suggestions across all Sally Hansen's product lines, including Miracle Gel, Complete Salon Manicure, Insta-Dri and Xtreme Wear, so users can easily navigate and experience every color they desire" said Kristen D'Arcy, Global Digital Vice President.
The launch of this app coincides with the release of the new Miracle Gel Top Coat and new fashionable shades. The app will launch September 2015 and be free for download on iOS platforms and select Android devices later in fall.
Sally Hansen has also launched the #ManiModel Hand Model Contest where you can enter to star in Sally Hansen's next social media campaign! Starting now through November, all you need to do is download the ManiMatch app, try on a Sally Hansen Miracle Gel shade, and share a photo of your virtual manicure to Twitter or Instagram using the hashtags #ManiModel #Contest.
For more info visit www.sallyhansen.com