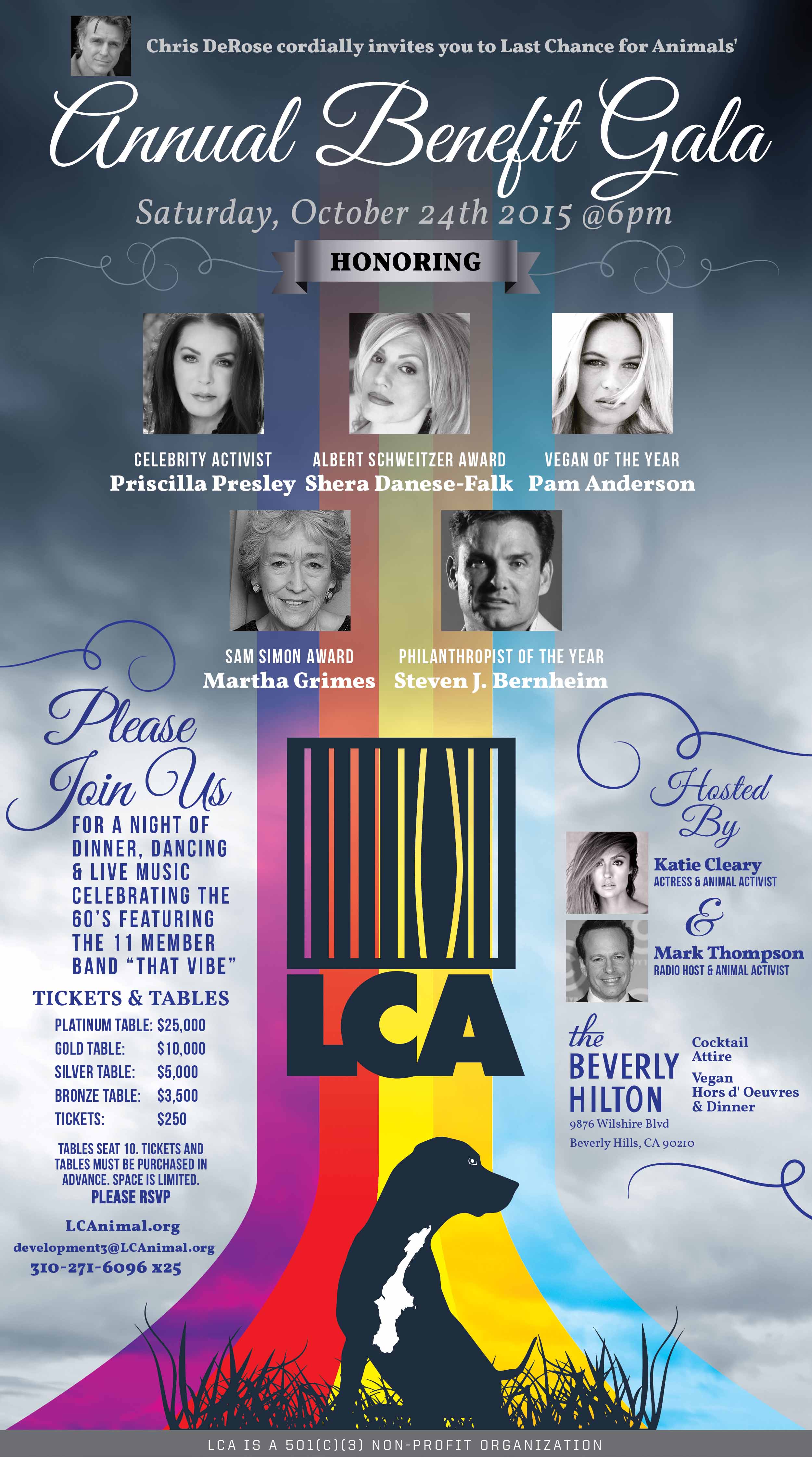 Last Chance for Animals' (LCA) annual benefit gala honoring actresses and animal rights activists Pamela Anderson and Priscilla Presley will be held on Saturday, October 24, 2015, at the Beverly Hilton Hotel in Beverly Hills, CA.
Anderson will receive the "Vegan of the Year" award and Presley the "Celebrity Award" for their devotion and tireless efforts on behalf of animal rights.
Additional honors will go to actress Shera Danese-Falk, wife of the late Peter Falk, who will be given the "Albert Schweitzer Award", best-selling author Martha Grimes, who will receive the "Sam Simon Award" (named after the late co-creator of The Simpsons and long-time LCA supporter), and attorney, philanthropist and animal activist Steve Bernheim, who will receive the "Philanthropist of the Year" award. Actress Katie Cleary and radio host Mark Thompson, both animal activists, will co-host the evening's festivities, which will begin with cocktails and vegan hor d' oeuvres, followed by a vegan dinner and dancing to '60's era live music performed by "That Vibe."
"The honorees presented at the LCA Gala are very special people who commit not only their money but also their time to make this world a better place for all beings," commented Chris DeRose, President of LCA.
For tickets and information, visit www.lcanimal.org/. Follow LCA on Facebook & Twitter @LC4A.