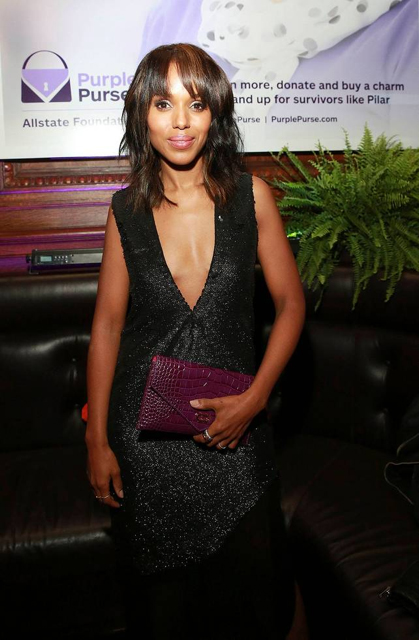 Allstate Foundation Purple Purse® ambassador Kerry Washington unveiled her latest purse design to bring attention to domestic violence and financial abuse before an audience of community leaders and survivors. In so doing, she also kicked off a month-long effort to raise funds for domestic violence programs nationwide.
Golden Globe and Emmy nominated Washington partnered with handbag designer, Dee Ocleppo, to create the 2015 Purple Purse. The limited-edition, on-trend clutch was created to encourage the public to talk about domestic violence and financial abuse. This year, the purple purse, retailing at $350, is available for purchase beginning Sept. 25 at select Saks Fifth Avenue locations and on Saks.com with 25 percent of proceeds supporting abuse programs.
"I am proud to be part of a movement that empowers women to take back control and to rebuild their lives," said Kerry Washington. "Through Allstate Foundation Purple Purse, we aim to break the cycle of violence. We hope women will carry this purse to show their support, and that domestic violence victims will be inspired to reclaim their independence."
One in four women will experience domestic violence in her lifetime. In 98 percent of cases, victims will also suffer from financial abuse, which means their abusers will deny them access to money and financial resources. Allstate Foundation Purple Purse, a public awareness and fundraising campaign, is aimed at creating long-term safety and security for domestic violence survivors. The purse represents the center of a woman's financial domain, and purple is the national color for domestic violence awareness.
"Domestic violence and financial abuse can happen to the women in our lives, including our sisters, mothers, girlfriends and co-workers," said Vicky Dinges, senior vice president, corporate responsibility, Allstate Insurance Company. "Through Purple Purse, we are making the invisible weapon of financial abuse visible to the public, and we are working to ensure victims have access to services, such as legal counsel and financial assistance that can help them break free from abuse and recover."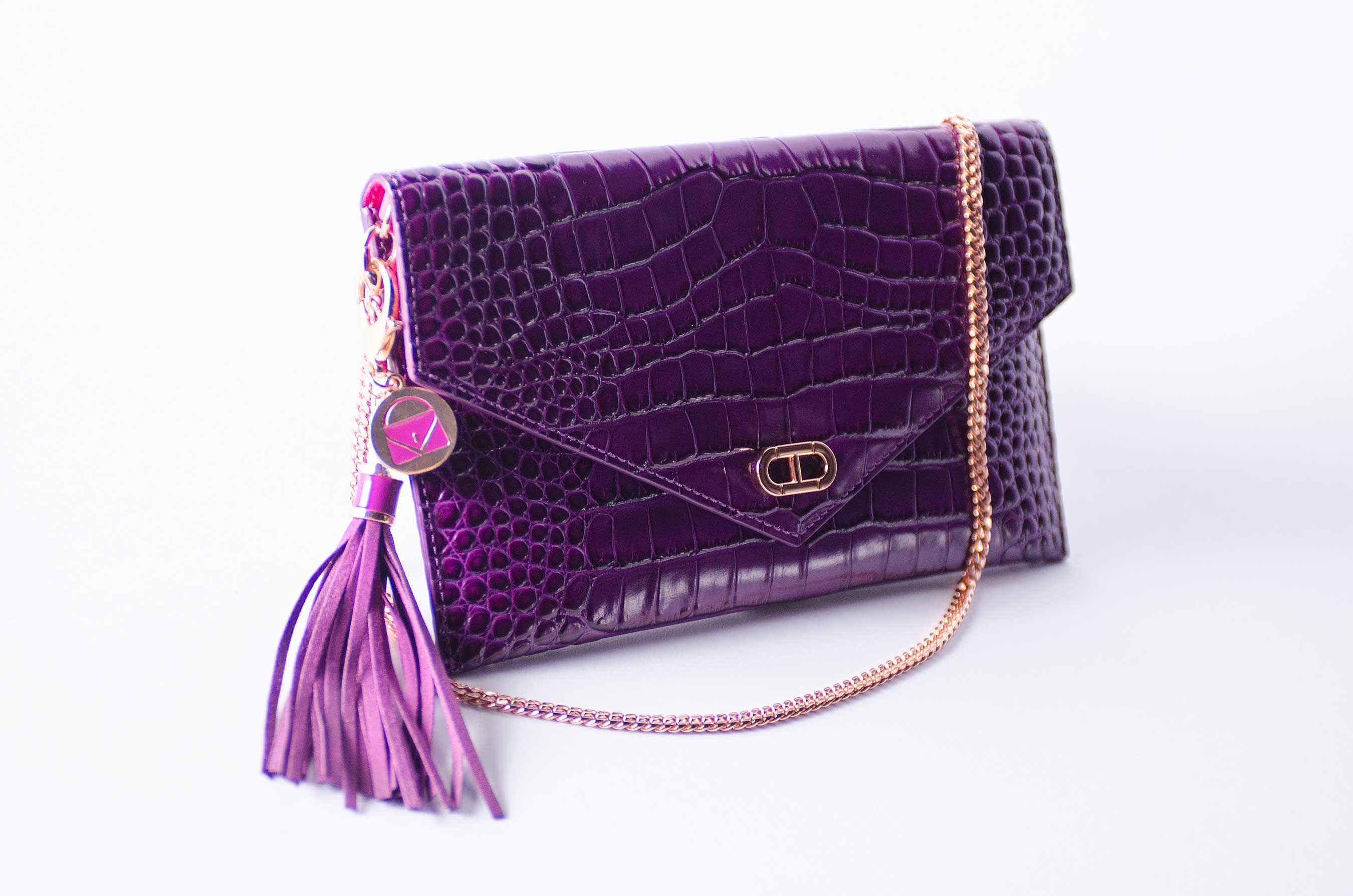 Recognizing not everyone can purchase Washington's purse, Purple Purse charms are available for $10, with proceeds benefiting domestic violence programs through PurplePurse.com. Attached to gym bags, key chains and purses, Purple Purse charms are a great way for men and women to show their support for survivors. PurplePurse.com also includes Kerry Washington's new 30-second campaign PSA and tips on how to start conversations about this important, but sensitive topic. From Oct. 1, through Oct. 27, more than 160 nonprofits will participate in the Allstate Foundation Purple Purse Challenge. Each participating organization will rally the public to raise funds. To encourage donations, the Allstate Foundation is investing $500,000 in Challenge sweepstakes and contests. When the month-long fundraiser concludes on Oct. 27, the public can continue to donate to Purple Purse nonprofits through the end of the year at www.purplepurse.com