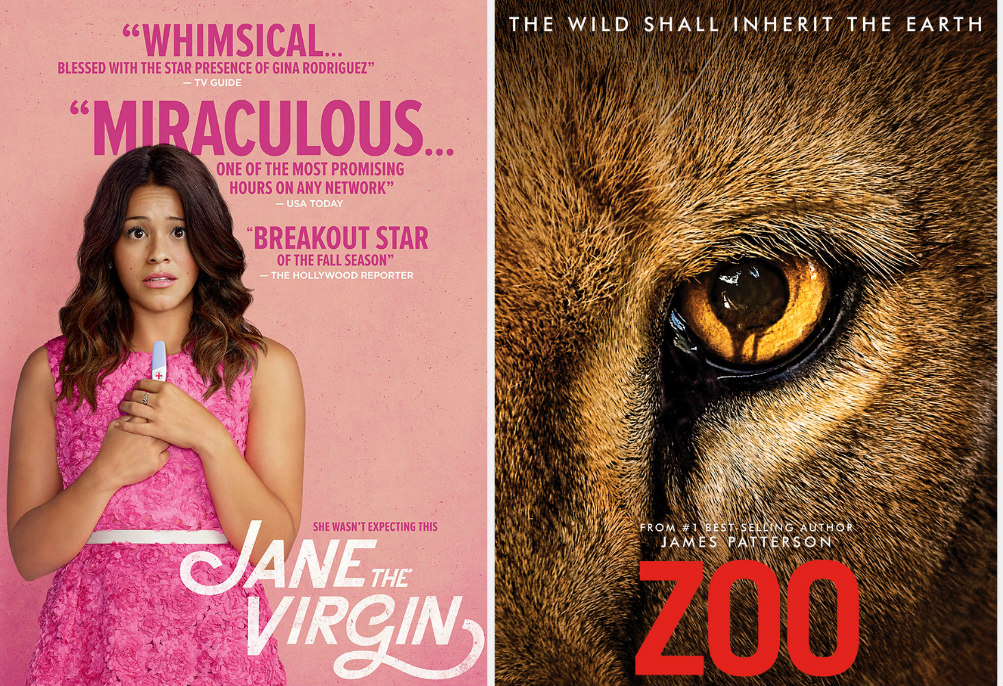 Professional binge watchers will be happy to learn they will now have two new shows to add to their list. Netflix and CBS have made an agreement to make Netflix the exclusive subscription streaming home of two hit series, 'Zoo' and 'Jane the Virgin,' in more than 50 countries around the world.
The first season of 'Zoo' is now available on Netflix in the U.S., and in the coming months will be available in all countries where Netflix is provided. On Monday October 12th season one of 'Jane the Virgin' will launch in the U.S., the same day season two premieres on The CW Network. 'Jane the Virgin' will be available later in 2015 or 2016 in all countries Netflix operates, except Canada.
"We're excited to partner with Netflix around the world for these two excellent, CBS-produced series," said Armando Nuñez, President and CEO, CBS Global Distribution Group. "Both 'Zoo' and 'Jane the Virgin' have already generated excitement in the U.S. and internationally, and we look forward to expanding their audience to Netflix members globally.