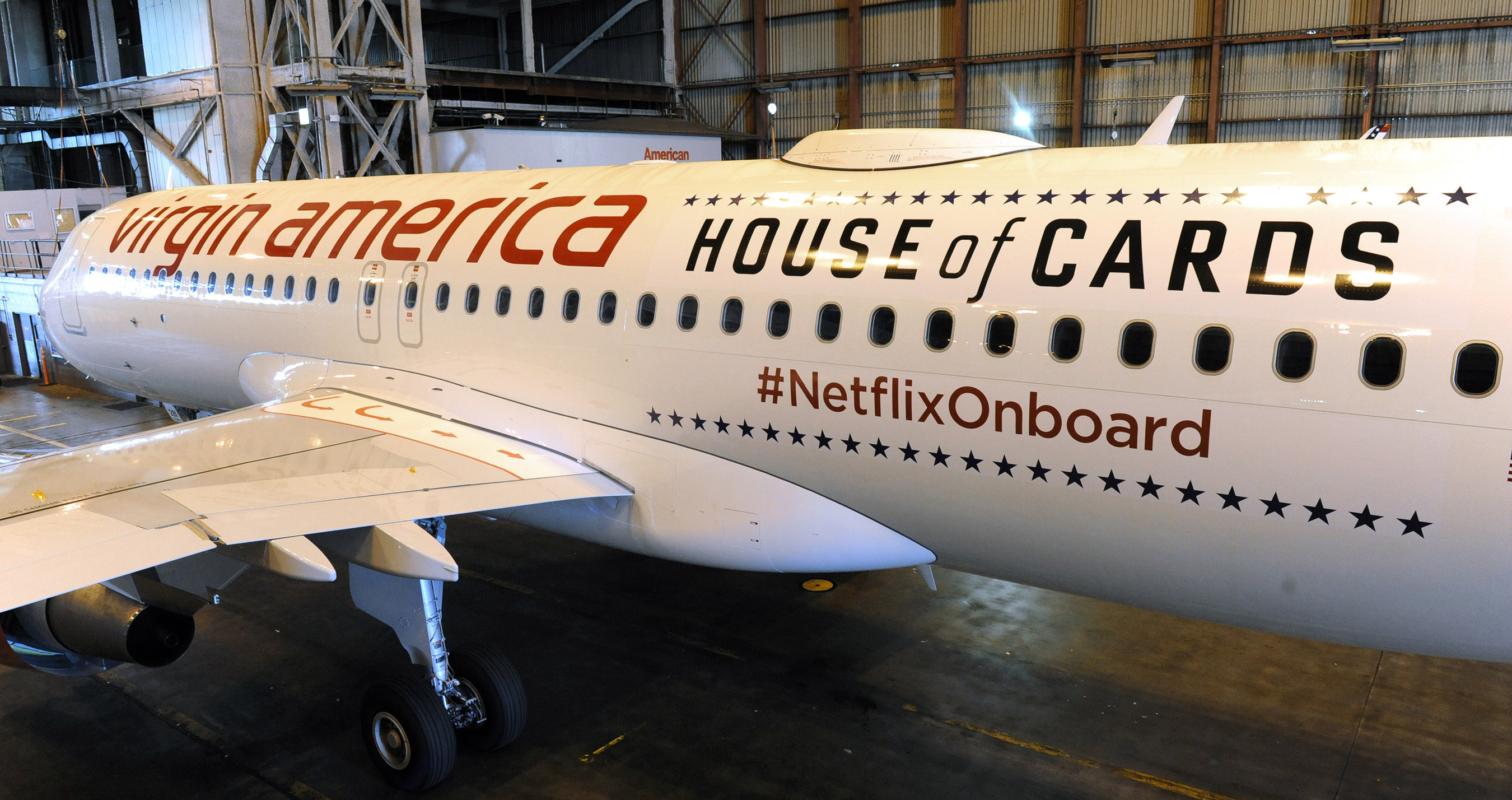 It's a known fact that airplane WiFi is not always the most reliable when it comes to streaming your favorite movies and television shows. Things are about to change however because it was announced that Netflix and Virgin America are officially teaming up. Virgin America will be offering complimentary in-flight WiFi access that allows new and existing Netflix members on Virgin America's new ViaSat WiFi-equipped aircrafts to stream Netflix in the skies to their phones, tablets, and laptops at no cost through March 2, 2016.
In addition to offering free streaming through its new ViaSat WiFi network, as of next month, Virgin America will also offer 'House of Cards' seasons 1-3 for free on the airline's recently upgraded Red touch-screen seatback in-flight entertainment platform so travelers can binge-watch through their own devices or their seatback.
"As WiFi becomes more ubiquitous, it's going to be increasingly possible for members to enjoy Netflix wherever they want," said Bill Holmes, Netflix's global head of business development. "We're delighted to partner with Virgin America to extend the joy of Netflix to our members at 35,000 feet."