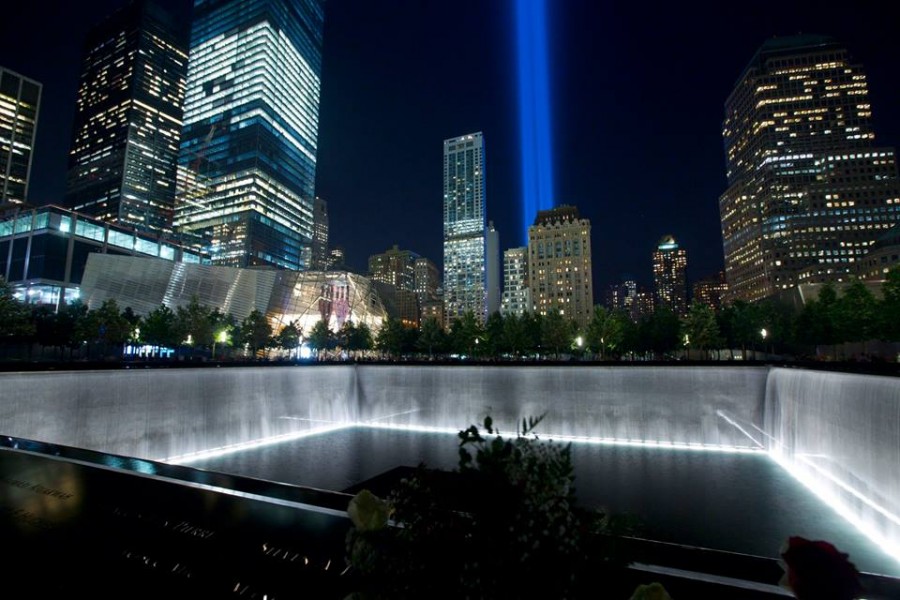 Photo courtesy of Jin Lee – Via Memorial Facebook Page
It is difficult to believe that the tragic events of 9/11 occurred 14 years ago. Since then, the National September 11 Memorial & Museum was created to remember and honor the 2,983 people who were killed in the horrific attacks of September 11, 2001 and February 26, 1993.
9/11 Memorial Chairman Michael R. Bloomberg said, "The Museum has shared powerful stories of heroism and compassion while helping to spread understanding about how the attacks of 9/11 have shaped our world."
Observe a moment of silence on the 14th anniversary of September 11th at any or all of the following times marking key moments on 9/11. As in years past, the moments below will be observed as part of the official 9/11 anniversary ceremony held at the World Trade Center for victims' families.
8:46 a.m.: Hijackers deliberately crash Flight 11 into floors 93 through 99 of the North Tower (1 WTC).
9:03 a.m.: Hijackers deliberately crash United Airlines Flight 175 into floors 77 through 85 of the South Tower (2 WTC).
9:37 a.m.: Hijackers deliberately crash American Airlines Flight 77 into the Pentagon, near Washington, D.C.
9:59 a.m.: The South Tower (2 WTC) collapses.
10:03 a.m.: After learning of the other attacks, passengers on United Airlines Flight 93 launch a counterattack on hijackers aboard their plane to try to seize control of the aircraft. In response, the hijackers crash the plane into an empty field near Shanksville, Pa.
10:28 a.m.: The North Tower (1 WTC) collapses. The 16-acre World Trade Center site is in ruins, with collateral damage affecting all adjacent properties and streets. A rescue and recovery effort begins immediately.
LATF's foreign correspondent, Julien Blanchard, recently visited the museum during his press trip from France. His time there greatly impacted him and he shared his thoughts with all of us:
I have no words to describe what I experienced at the 9/11 Memorial Museum. You are overwhelmed with deep emotion. The architects who designed the museum have succeeded in creating a very particular atmosphere outside and in. The design, created by Michael Arad and Peter Walker, consists of two reflecting pools formed in the footprints of the original Twin Towers and a plaza of trees. Davis Brody Bond are the architects of the belowground Museum and Snøhetta designed its entry pavilion. The Museum's exhibition designers include Thinc, Local Projects and Layman Design.
The museum is filled with many monumental artifacts collected during the search that was carried out after the attack: Vehicles of the first responders, firefighters' uniforms, letters, etc. As I write this, I can't keep myself from remembering how hard and heartbreaking it must have been for New Yorkers.
I personally loved this museum because it shows how Americans are capable of reacting even when hope seems non-existent. The citizens of NYC have proven several times throughout history that they weren't ready to give up on their country, much less their city. I want to emphasize the courage of New Yorkers because it is something that I greatly admire.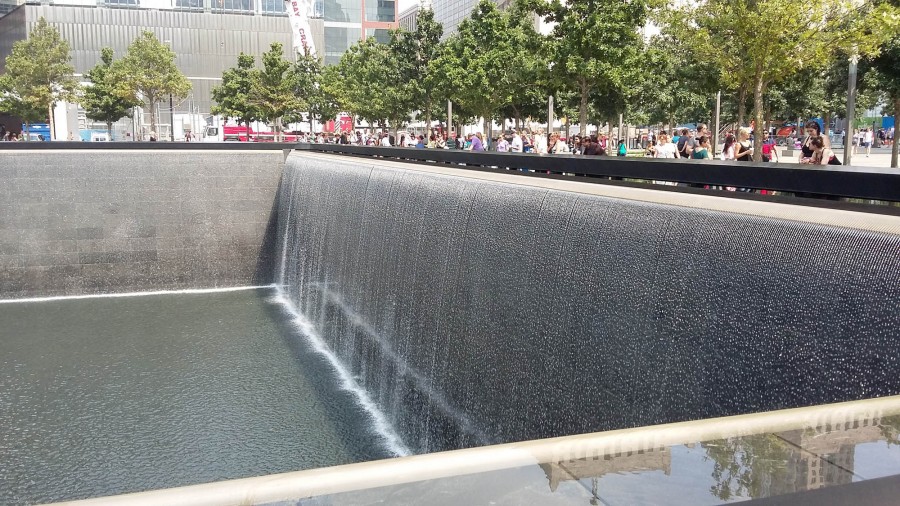 It took us no less than 3 hours to visit the entire museum. It is definitely the place to see in Manhattan because this area is both a commemoration site and a place for hope.
Finally, don't forget to take a moment outside near the two fountains (ex localisation of the twin towers) and take a picture next to the only tree that survived 9/11 (another symbol of strength). It is there that you must thank the hundreds of men and women who struggled and fought to save lives on 9/11. A genuine message of hope and love to the people who have lost friends, families, and colleagues. – By Julien Blanchard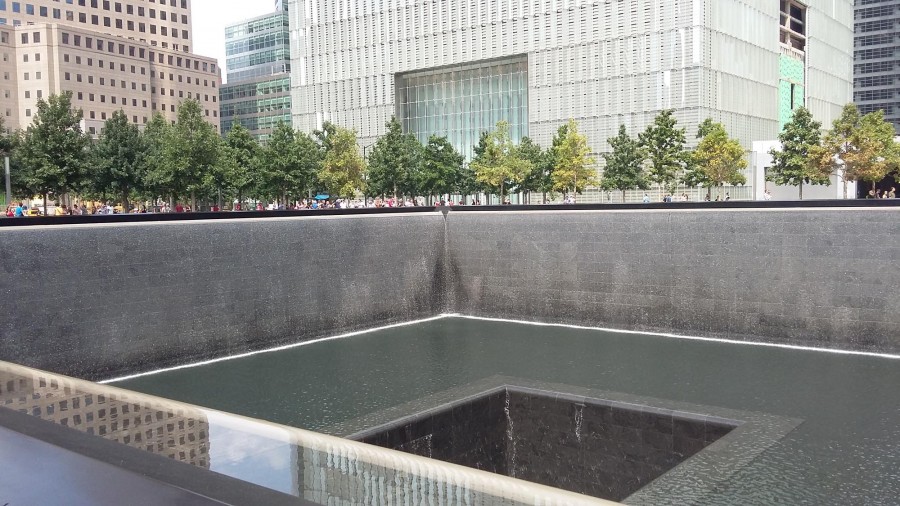 On 9/11 the museum invites you to join them in commemorating 9/11 by watching the anniversary ceremony live at https://www.911memorial.org/.
Coverage will begin at 8:40 a.m. EST. ‪#‎Honor911‬