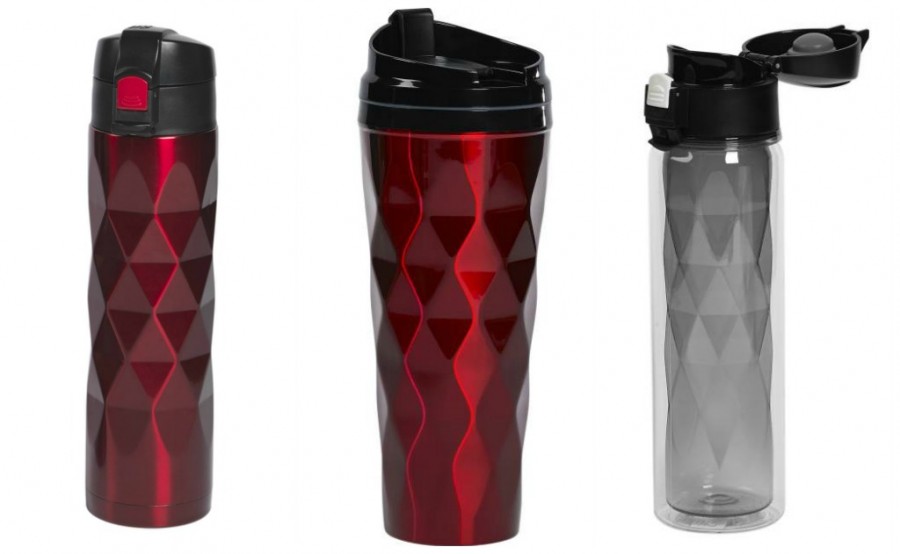 We're experiencing record high temperatures here in Southern California, but that still doesn't stop the outdoor daredevils from hiking the canyons, camping the woods and hitting the beaches. LATF recently discovered the perfect portable beverage bottles for all of your traveling needs!
Introducing… Rove's Diamond Collection. Modern,  durable and the perfect eco-friendly accessory to keep you hyrdrated. The collection includes a 22 ounce single wall Tritan sports bottle with a one-touch lock lid and a built in infuser, an 18 ounce double-wall Tritan bottle with one-touch lock lid, a 24 ounce stainless steel cup with a click lid, and an 18 ounce vacuum-sealed stainless steel bottle a with a one-touch lock lid.  All of the bottles come in red or metallic-hued titanium.  
The double-walled and stainless steel bottles can be used for hot and cold beverages. The infuser is capable of creating nourishing, spa-quality water or can be used to infuse spirits, wine and cold teas.  
The entire Diamond Collection, ranges from $14.99 -$19.99, and is available for purchase online at https://www.ttustore.com/shop/.
For more information or to shop the debut line of rove products, visit www.roveliving.com.