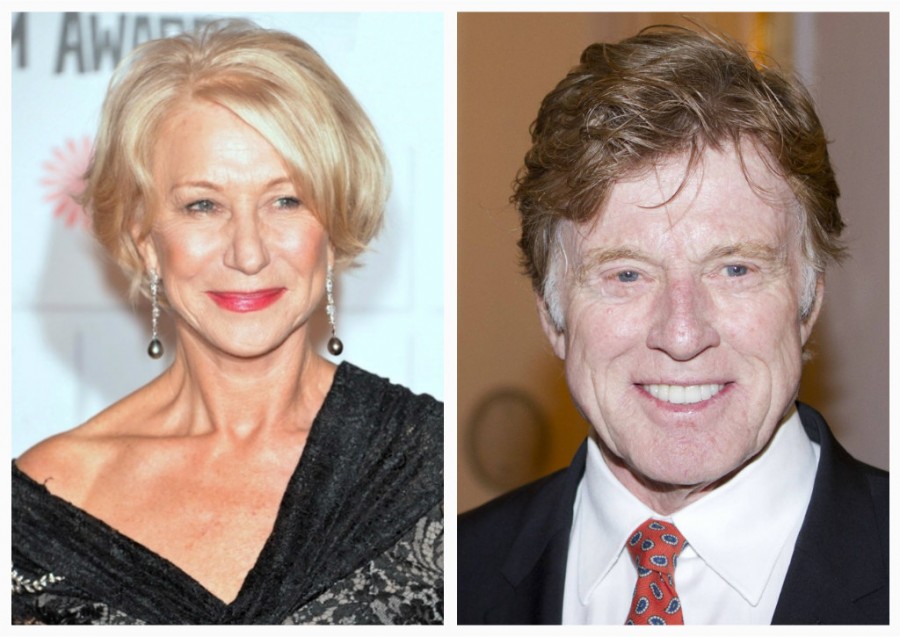 Both Robert Redford and Helen Mirren will be honored by The Independent Filmmaker Project (IFP), the nation's premier member organization of independent storytellers. They will be presented with the Actor and Actress Tributes at the 25th Anniversary IFP Gotham Independent Film Awards Monday, November 30th at Cipriani Wall Street in New York City. Steve Golin will be awarded the Industry Tribute. They will join Todd Haynes, the previously announced Director Tribute recipient.
"We are thrilled to recognize the careers and achievements of such lauded industry veterans as Robert Redford, Helen Mirren, and Steve Golin as part of our 25th anniversary celebrations," said Joana Vicente, Executive Director of IFP and the Made in NY Media Center. "To celebrate these individuals who have contributed so much to the independent film community and to the entertainment world at large – and in such a landmark year for the Gothams – is truly an honor."
A staunch supporter of creative expression, Robert Redford's career has spanned decades and touched and inspired countless careers along the way. Redford began on Broadway with a starring role in 'Sunday In New York'. In 1969, Redford and Paul Newman teamed to star in 'Butch Cassidy and the Sundance Kid.' Directed by George Roy Hill, the film became an instant classic and firmly established Redford as one of the industry's top leading men. He, Newman, and Hill later reunited for 'The Sting', which won seven Oscars®, including Best Picture, and brought Redford a Best Actor nomination. As a director, Redford won a Directors Guild of America Award, a Golden Globe Award and the Academy Award® for Best Director for his feature film directorial debut 'Ordinary People'.
Helen Mirren began her career in theater, in the role of Cleopatra at the National Youth Theatre, and then went on to join the Royal Shakespeare Company. Her film career began with Michael Powell's 'Age of Consent', but her breakthrough film role came in 1980 in John Mackenzie's 'The Long Good Friday.' Over the next 10 years, she starred in a wide range of acclaimed films and in 2006 she received an Academy Award®, Golden Globe, Screen Actors Guild Award®, and BAFTA Award for Best Actress for her portrayal of Queen Elizabeth II in the film 'The Queen.'