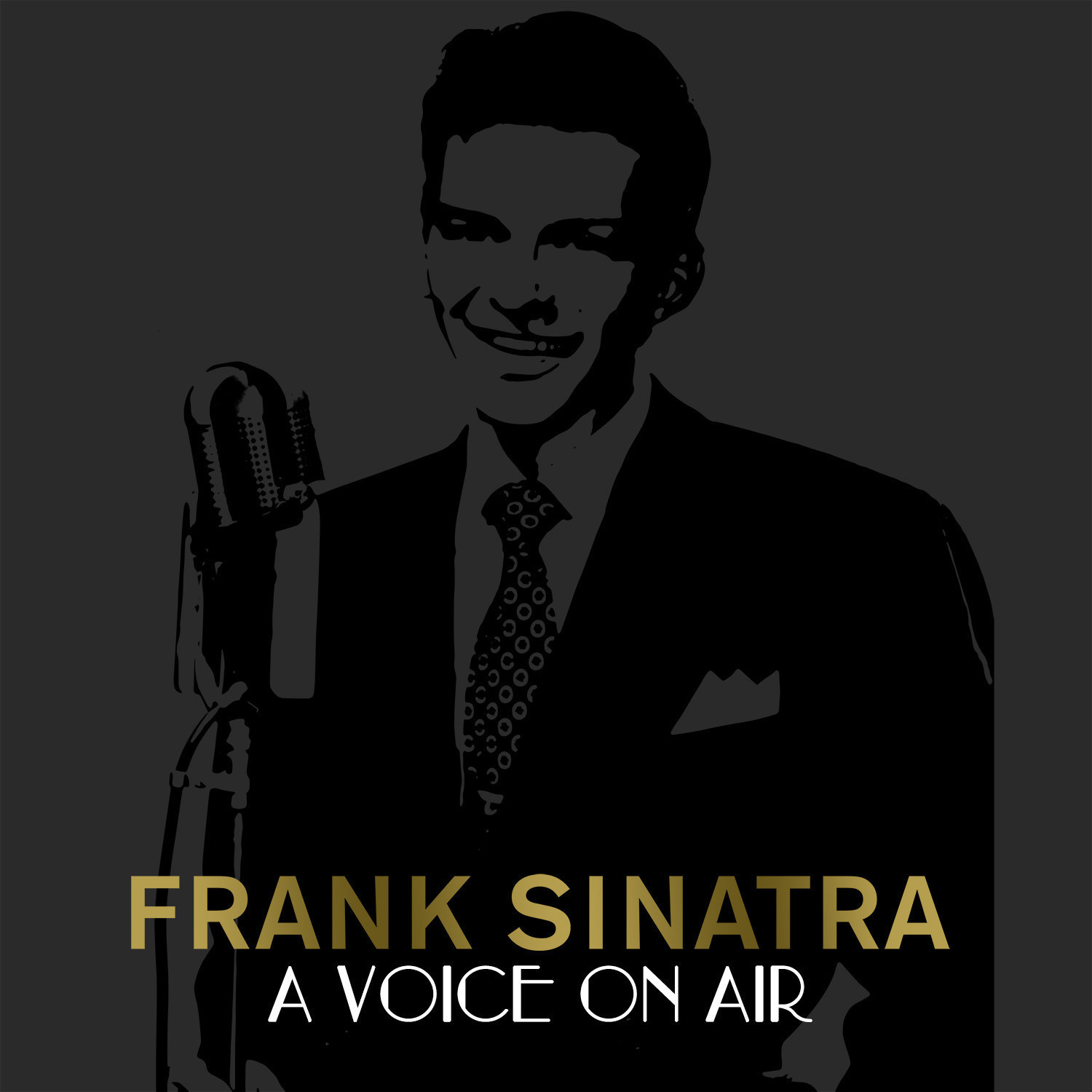 It's hard to believe that December 12th would have been Frank Sinatra's 100th birthday. In honor of the special occasion, Sony Music's Legacy Recordings has announced the release of Frank Sinatra: A Voice on Air (1935-1955) on November 20th, 2015. The album is a historic 100+ track, 4-CD deluxe box set culled from an invaluable collection of rare radio broadcasts and rehearsals – immaculately restored from the original recording masters for unprecedented high-fidelity sound. The set is available for pre-order on Amazon.
Packaged with a 60-page book, 'Frank Sinatra: A Voice on Air (1935-1955)' is an essential addition to Sinatra's voluminous discography, offering a unique glimpse into the formative period of America's first teen idol: Frank Sinatra, the man who became known the world over as "The Voice." Included in the book are an introductory essay by renowned singer, pianist and archivist Michael Feinstein; a personal remembrance by Frank's eldest daughter Nancy Sinatra and detailed essay by foremost Sinatra historian, author and box set producer Charles L. Granata. The package was designed by noted Art Director Maria Marulanda, who created the landmark 2007 Columbia/Legacy box set Frank Sinatra: A Voice in Time.
In assembling this groundbreaking box set marking the first official release anthologizing Frank Sinatra's seminal radio performances, the producers have mined treasures from their own extensive Sinatra broadcast transcription collections and the world's most prestigious archives and sound recording repositories including The Library of Congress and the New York Public Library for the Performing Arts at Lincoln Center.
Meticulously restored and remastered in high resolution from the original glass and aluminum radio transcription discs and magnetic tape masters by three-time Grammy winning recording engineer Andreas Meyer and Sinatra producer Charles L. Granata, these vintage, historic recordings – most of them unheard since their original broadcast in the 1940s and 1950s – sound more rich and vibrant than ever before. All of the warmth and vibrancy that are hallmarks of Frank Sinatra's vocal brilliance have been preserved, and showcased with unprecedented fidelity.
This box set holds special significance – both in Frank Sinatra's body of work, and as a special 100th Birthday tribute – as it includes dozens of songs that were never officially recorded by Frank Sinatra, and dozens of unusual (and unrecorded) arrangements of Sinatra's most prized songs. Among the treasures included on the collection are Cole Porter's "Don't Fence Me In," Frank Loesser's "I Wish I Didn't Love You So," Jerome Kern and Ira Gershwin's "Long Ago and Far Away," Johnny Burke and Jimmy Van Heusen's "Aren't You Glad You're You" and Richard Whiting, Leo Robin and Newell Chase's "My Ideal" – all important classics from the Great American Songbook that Sinatra never recorded.