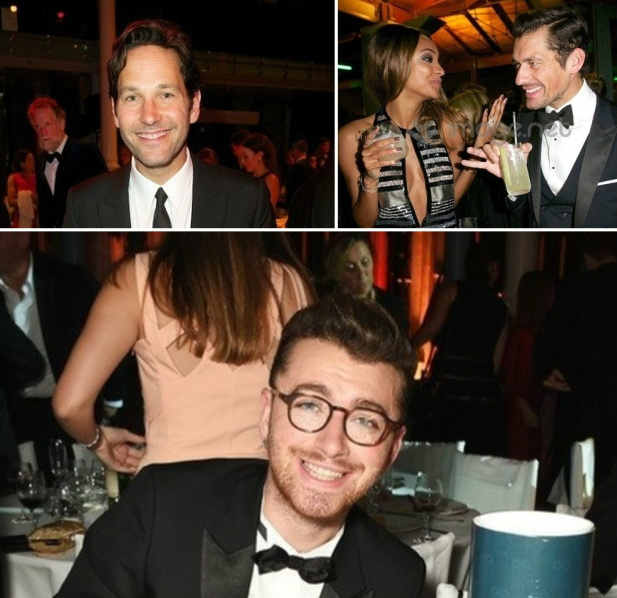 Photos by David M. Benett/Dave Benett/Getty Images
On Tuesday night at The Royal Opera House, GQ hosted the 18th Annual Men of the Year Awards with Cîroc Vodka as the proud sponsor of the Solo Artist Award; winner Sam Smith.
On arrival, guests were welcomed with a Cîroc Blue Stone cocktail, a blend of Cîroc vodka, fresh lemon juice & vanilla topped with soda.

 Sam Smith was named Cîroc Solo Artist of the Year, and on the day it was announced he's recording the theme tune for the upcoming Bond film, SPECTRE.

 All winners received a magnum bottle of Cîroc Vodka specifically wrapped with their award category.


The after party saw GQ's winners, including David Gandy, Lewis Hamilton and Paul Rudd, along with some of the most talented people in the industry, including Jourdan Dunn, Sam Claflin and Nicholas Hoult gather for one stylish party, celebrating with a menu of bespoke Cîroc Vodka cocktails such as; Cîroc Blue Stone, Cîroc Men of the Year and Cîroc Thyme Sour.