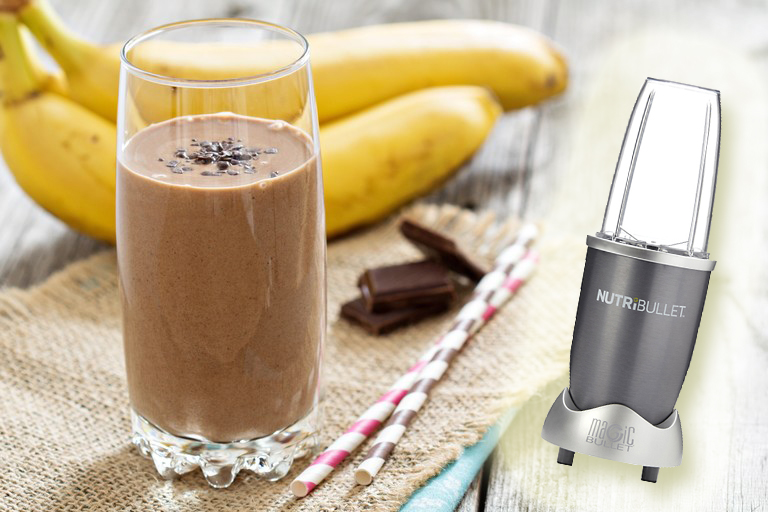 The 12th of every September is National Chocolate Milkshake Day! LATF recently added a Nutribullet PRO 900 series to their office kitchen and it is the perfect way to create milkshakes and juices while maximizing your daily fruit and vegetable intake. In celebration of the holiday, here are two delicious recipes to satisfy your chocolate milkshake craving. In honor of the holiday, feel free to treat yourself by adding some real chocolate bars or adding a few scoops of chocolate ice cream!
Chocolate Banana Milkshake
What To Get:
1 Banana
1 Tablespoon of Cacao
1 Teaspoon of Chia Seeds
What To Do:
Add all solid ingredients into tall cup

Fill to MAX line with liquids

Blend until smooth, approximately 30 seconds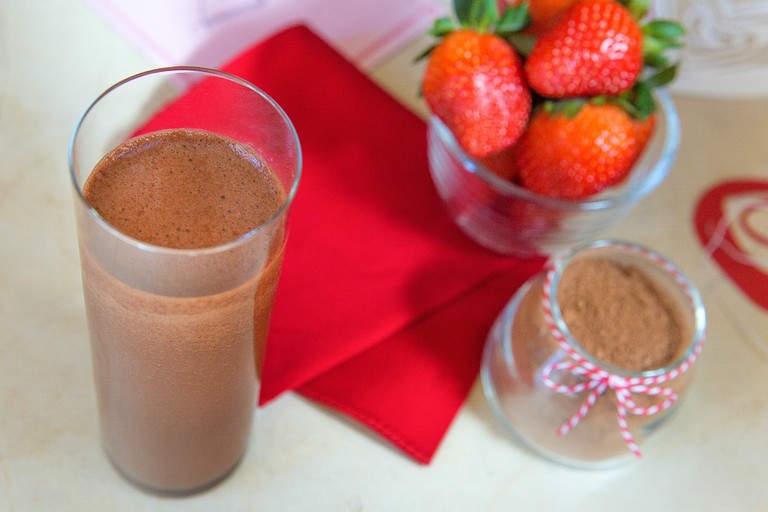 Chocolate-Covered Strawberry Blast
1 Handful of Spinach
6 Strawberries
2 Teaspoons of Raw Cacao
1/4 Beets
1 Tablespoon of SuperFood Protein Boost
1 1/2 Cups of Unsweetened Almond Milk
What To Do:
Add all ingredients to your Tall Cup and extract for 30 seconds, or until smooth.

Enjoy!
So easy to use, with 900 watts of power, the NutriBullet PRO breaks down the toughest ingredients including seeds, wheat grass and whole fruit! Whether you have a big appetite, or you want to make 2 or more servings of NutriBlast at a time… the super sized 32oz Colossal Cup gets the job done!
The classic accessory to the NutriBullet PRO, the 24oz Tall Cup provides the perfect amount of space to mix your well-rounded daily NutriBlast. Seal it off with the Lip Ring or Handled Lip Ring for a comfortable sipping experience. Go to https://www.nutriliving.com for more info and pricing.