Just like us, our pets age… and sometimes it's not easy. With large dogs, their hind legs often weaken and with all animals, their bladder control worsens as they grow older. Here at LATF, one of our rescue dogs and our trusty pet contributor, Doodle is the oldest of the bunch. We decided to help our dog-loving readers and try out the best diapers and pad products.
In testing the different types of diapers, we learned that the easier designs were the ones that simply wrapped around the stomach and fastened on the top of the back.
Doodle found that the Vet's Best were very comfortable! They also have female diapers, but if you have a male, try their Disposable Comfort-Fit Male Wrap. They feature a leak barrier, fur-safe fasteners and wetness indicator. The repositionable closures help to adjust and make the diaper fit so your dog is feeling great. Comes in packs of 12. https://vetsbest.com/products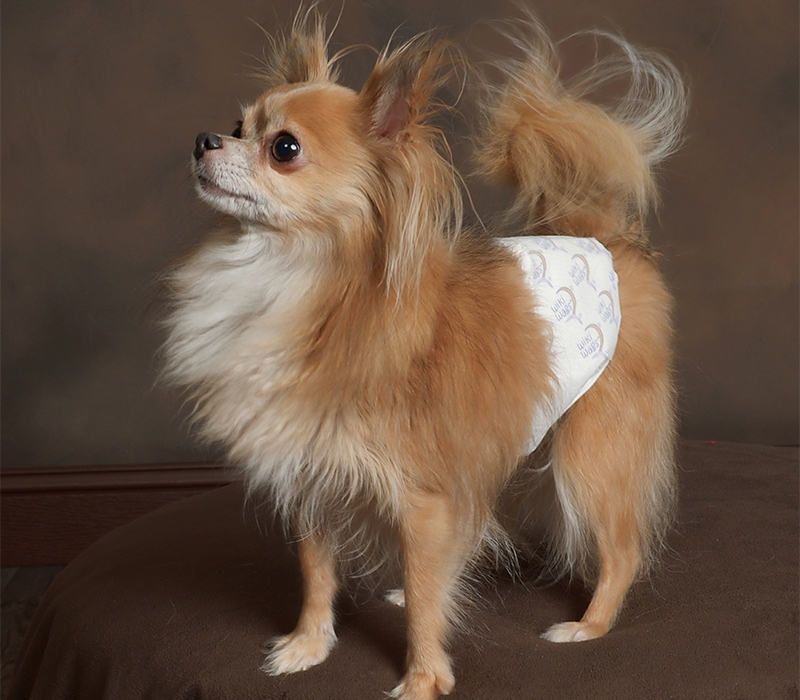 From Wiki Wags… They have the disposable male wraps and the Super-Wik Piddle Pads. They also have the Cool-Down Towels that are great for cooling the body down gently or just cleaning them up. In the new year, they are launching a re-design for the female diapers. For pricing and more info visit: http://wikiwags.com/
Simple Solutions also has a diaper line. This fits more like a baby's diaper, which proved to be a bit difficult for Doodle's larger size, but has a great absorbancy design.
For puppies and older dogs, the pads can be a safe solution, as well. Try OUT!'s moisture lock training pads. You can place them around your home for peace-of-mind! https://outpetcare.com/