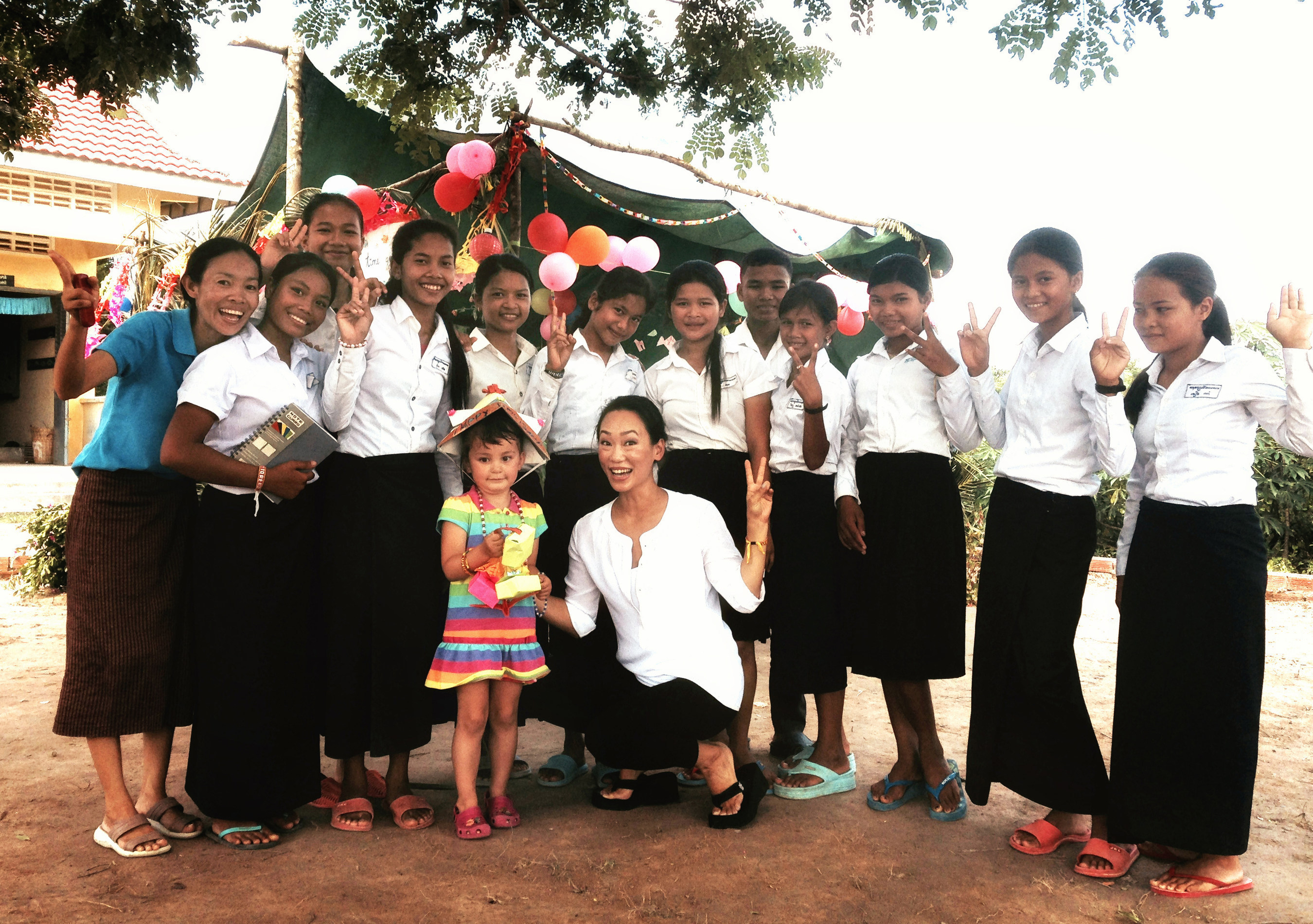 We always love a good beauty meets giving back story. TATCHA® has provided funding for 385,000 days, or 1,055 years, of school, mentorship and life skills for girls in developing countries through its partnership with Room to Read.
The 'Beautiful Faces, Beautiful Futures' campaign began in January 2014, and provides one day of school and support for each full-size skin care purchase from TATCHA.com or through one of the company's retail partners. "We never thought that we would already be able to make this kind of impact so soon," explains founder and CEO Victoria Tsai.
"We're grateful to be a part in the important work that Room to Read is doing, and all of it is possible because of our customers. Now that I've had a chance to visit their work in Cambodia and see first-hand how much the work is genuinely changing lives, it gives our work at TATCHA a whole new dimension of meaning." Erin Ganju, co-founder and CEO of Room to Read, said partnerships like the one with TATCHA are a priority for the organization and necessary to scale the organization's impact on literacy and girls' education in developing countries. "Room to Read is firmly committed to our partnerships with inspired corporations that support global education," said Erin Ganju.
"TATCHA's investment in the next generation of leaders ensures that hundreds of girls are given the opportunity to succeed both inside and outside the classroom." TATCHA co-founder and President, Brad Murray said he looks forward to even greater contributions as the Company continues to grow. "One purchase at a time, our customers have demonstrated what a wonderful impact this model of giving can create," he said. "With this as part of our company DNA, we're incredibly inspired by what we can achieve together as we grow."