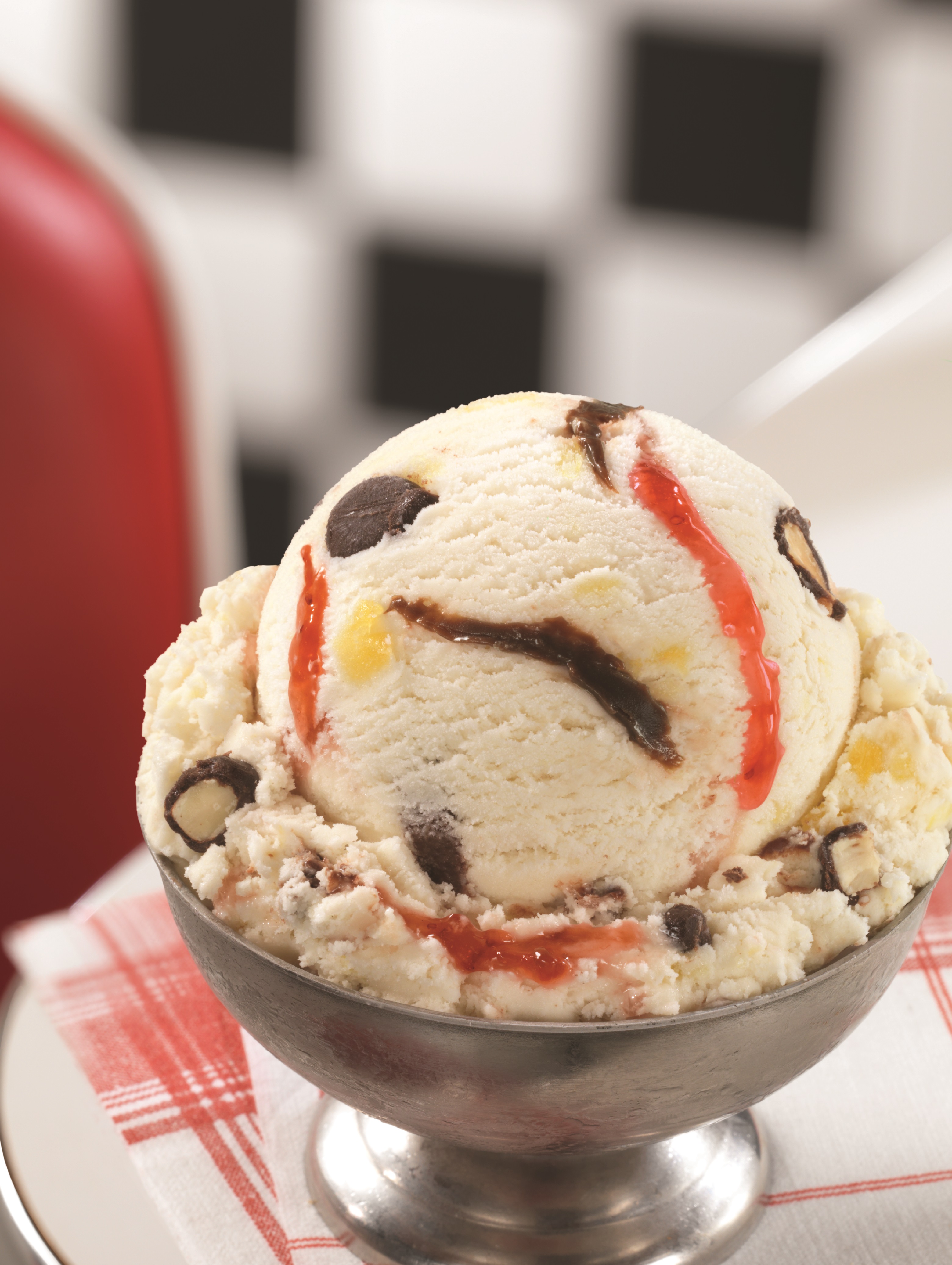 It just so happens to be National Ice Cream Cone Day… so continuing with the ice cream theme: Baskin-Robbins invites ice cream lovers around the world to go bananas for its new global Flavor of the Month, Banana Split.
To celebrate its 70th birthday, Baskin-Robbins is transforming this ice cream sundae classic into a delicious frozen treat, which is available at participating Baskin-Robbins locations in nearly 50 countries around the world during the month of September. The new flavor features banana-flavored ice cream with chocolatey cherry pieces and almonds, swirled with pineapple pieces and strawberry and hot fudge ribbons. The new Banana Split ice cream can be enjoyed in a cup or cone as well as in a festive 70th Birthday Banana Split.
Baskin-Robbins is also helping guests celebrate birthdays across the country with its new Mini Cupcake Birthday Cake, which is a fun and festive cake featuring a ring of miniature cupcakes made of white dipping chocolate and adorable edible candles. The cake can be customized with a guest's favorite ice cream and cake flavors, and can be ordered at participating Baskin-Robbins restaurants nationwide or online through Baskin-Robbins' online cake ordering website
Baskin-Robbins will be randomly selecting 70 of its Birthday Club members between September 1st and 30th to receive a $31 Baskin-Robbins gift card for use towards their favorite frozen treats. Winners will be selected on four dates following entry periods throughout the month of September, and all current Birthday Club members are eligible to win, along with guests who sign up for the Birthday Club for free between now and September 30th. To sign up for the Birthday Club and enter the sweepstakes, and also enjoy a free 2.5oz ice cream scoop and a special discount on a birthday cake on their birthday, guests can visit .