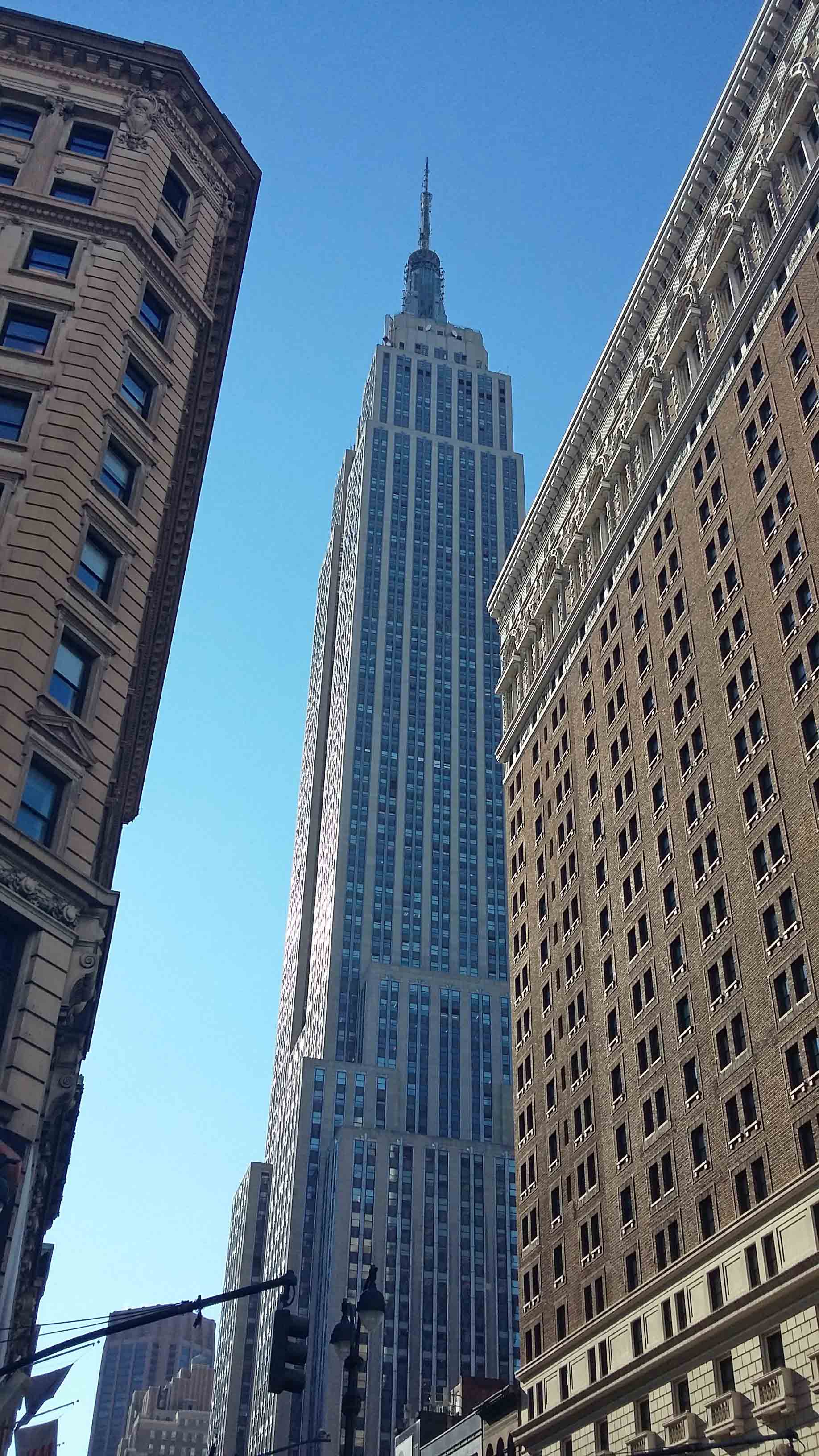 Billie Holiday sang it best, "Autumn in New York, why does it seem so inviting?" Fall is one of the best seasons to visit the Big Apple. The weather is perfect! I recently visited Manhattan and explored the MUST-SEE spots in the city. Whether you've lived on the island for years, or it's your first time, these are the landmarks, museums and tours that you don't want to miss out on.
The Empire State Building
"King Kong," "Sleepless in Seattle," "An Affair To Remember,"… the Empire State Building is New York City's most recognizable and celebrated attraction. It's starred in films, travel post cards and beyond. Millions of visitors from all over the world to marvel at the spectacular views from its 86th Floor and 102nd Floor Observatories.
What a view! The skyscraper soars 1,454 feet above Midtown Manhattan (from base to antenna). After reaching the top floor in less than one-minute by elevator, I was awe-struck by the 360-degree panoramic view. They offer the possibility of an audio guide for free, which allows you to learn more about the historic skyscraper. I learned so many facts I didn't know before:
Did you know that the building is the center of New York City's broadcasting operations? Yes, the skyscraper's robust broadcasting technology supports all major television and FM radio stations in the New York metropolitan market.
More than 7 million man hours were logged in the Empire State Building's construction, and on May 1, 1931, President Herbert Hoover pressed a button in Washington, D.C., to officially open the Empire State Building! You absolutely cannot visit NYC without seeing the top!
Observatory hours are 8:00 a.m. until 2:00 a.m. daily with the last elevators ascending at 1:15 a.m. Tickets may be purchased onsite at the Empire State Building Visitors' Center or online at www.esbnyc.com .
Current ticket prices for the Observatory are: Adults (18-61): $32; Child (6-12): $26; Seniors (62+): $29; US Military with ID: $29; Military in Uniform: Free; Toddlers (5 and younger): Free.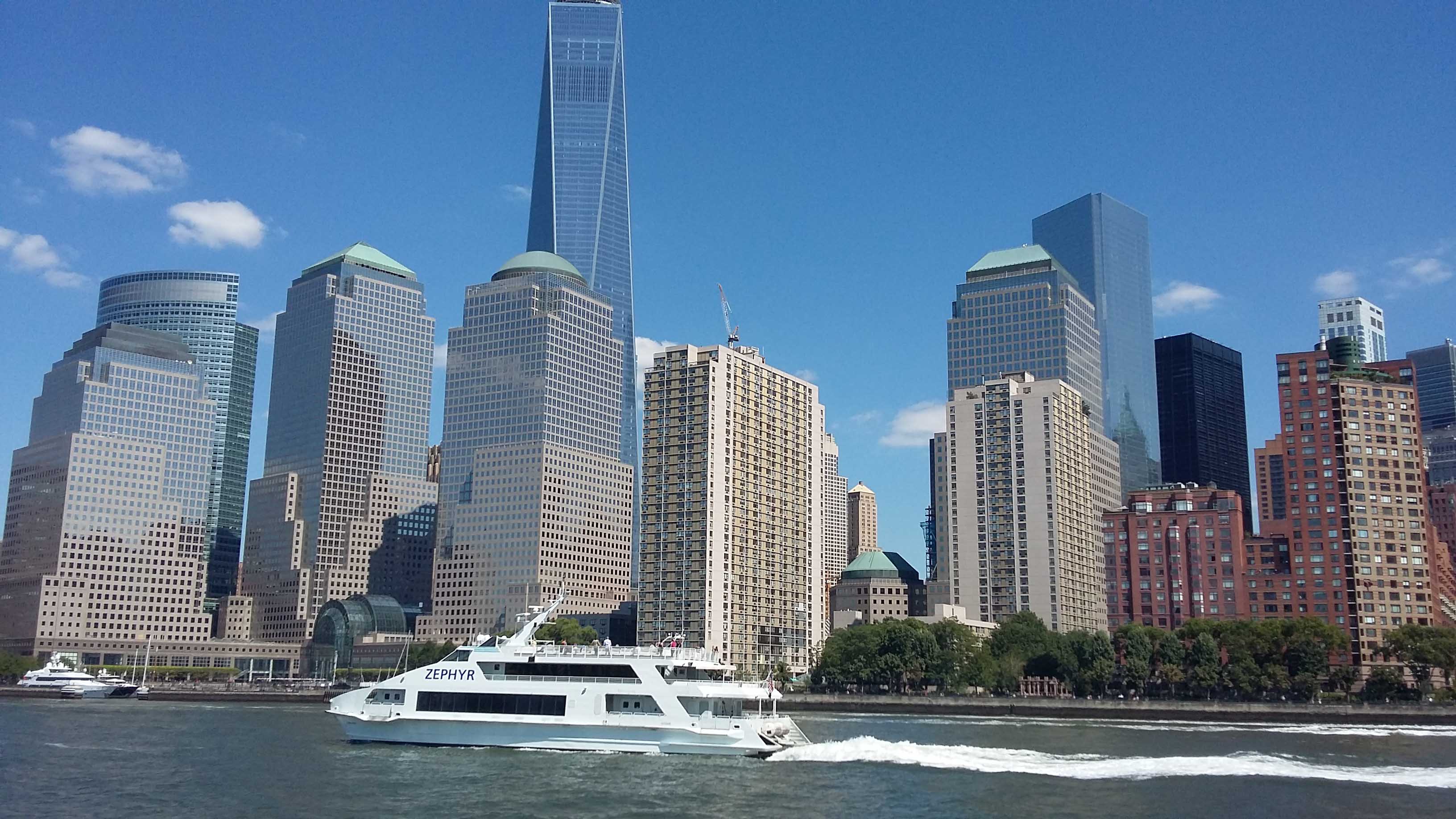 CitySightseeing Bus & Ferry Tour
It's always great to take a look around town on the CitySightseeing buses. You just have to relax, sit back and enjoy the ride. Just be prepared for the 2 1/2 hour right for the downtown tour. The concept of hopping on-and-off anytime you want is brilliant. I would definitely advise you to do take the tour when you first arrive, that way you have an idea of the city's landmarks and a quick overview on the places you may want to visit during your stay. You can choose special tours with multi-lingual commentary and live guides.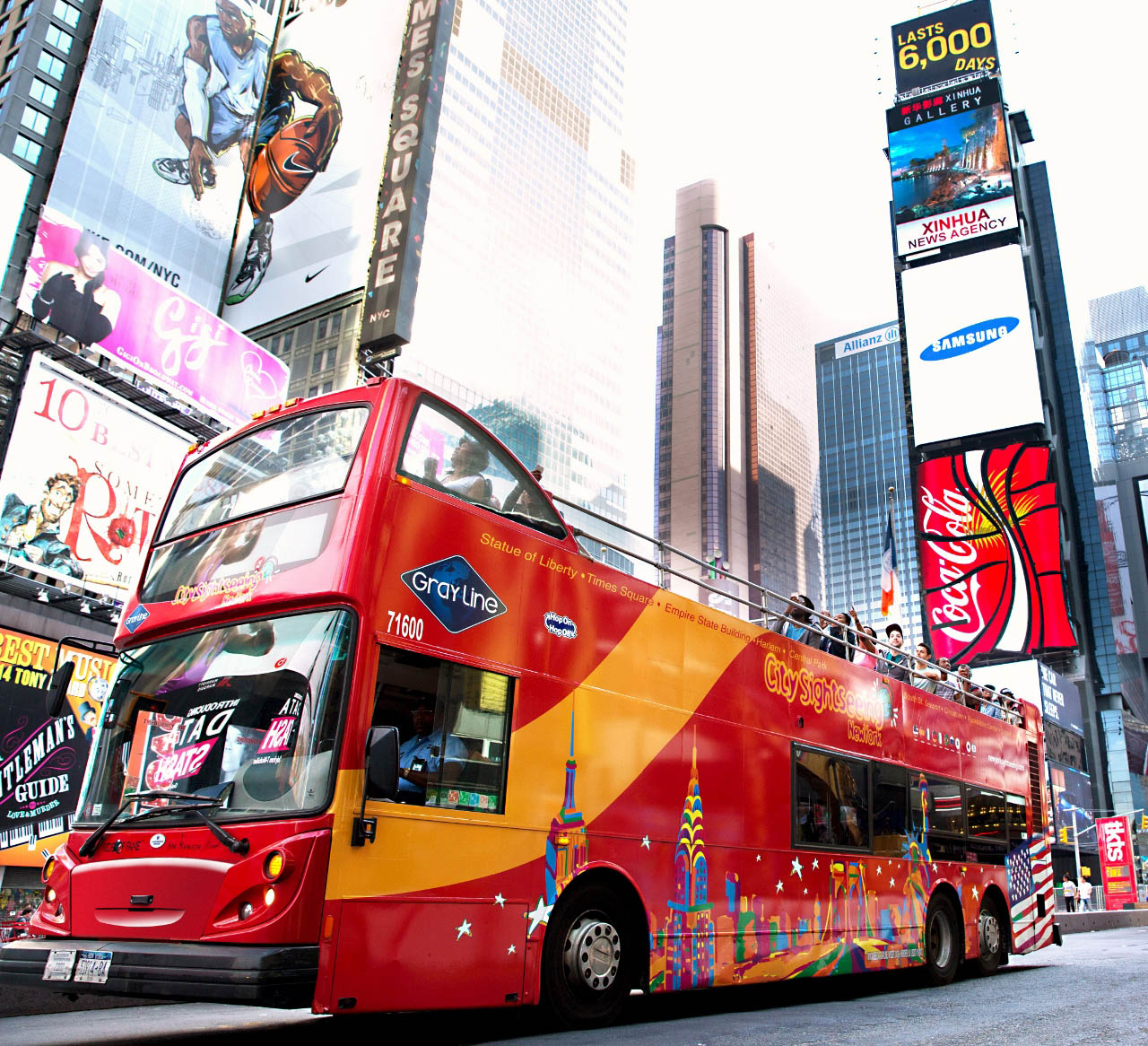 As for the ferry tour, it was incredible. We had an amazing tour guide who told us interesting facts about the city and its surroundings during the entire loop. It doesn't take that long and it is such a pleasure to sail on the Hudson. Furthermore, you will have the chance to get up close and personal with the Statue of Liberty for some great photo ops!
The visitors center is located at 777 8th Avenue. Visit http://www.city-sightseeing.com/ for tickets.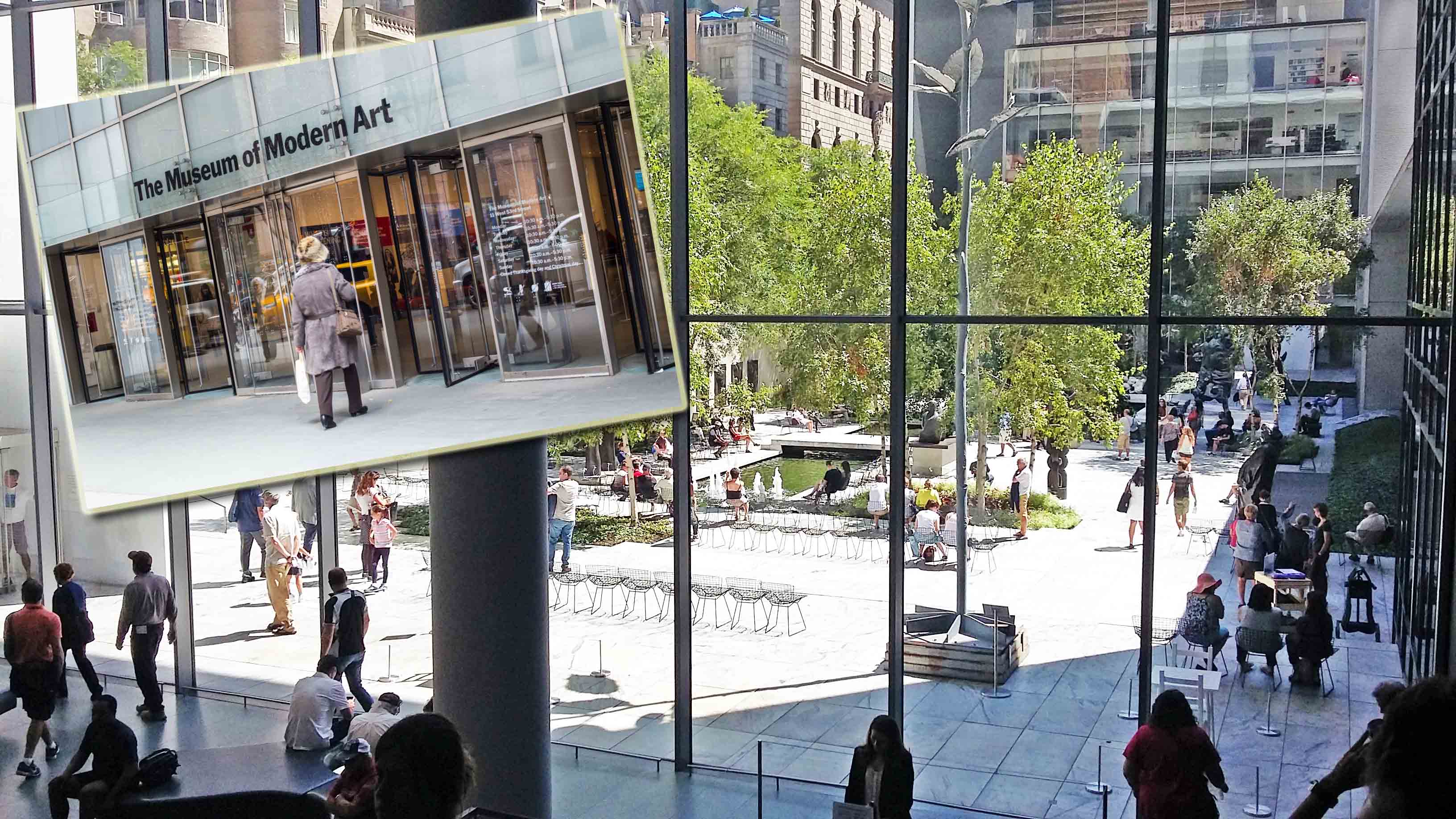 MOMA
New York City is known for its museums, from the MET to the Guggenheim. But one of my favorites is the MOMA
If you're really keen on art, the MOMA is a must-see ! You'll find remarkable collections of modern art with masterpieces from Picasso, to Van Gogh, Andy Warhol, Jackson Pollock and more. You have to visit The Alfred H. Barr Painting and Sculpture Galleries on the Fifth Floor, and until October 18, you can see Andy Warhol: Campbell's Soup Cans and Other Works, 1953–1967.
MoMA reopened its midtown location on November 20, 2004, to coincide with the Museum's 75th anniversary. The 630,000-square-foot Museum is nearly twice the size of the former facility. The Museum now features 125,000 square feet in gallery space.
The audio tour is free and gives great details about the artwork. I recommend that you buy your tickets in advance because the museum can get really crowded.
Do not miss sitting in the beautiful Abby Aldrich Rockefeller Sculpture Garden, designed by Philip Johnson. It is a nice place to rest, chat and relax after visiting the exhibitions.
Ticket Prices ($25, adults; $18, seniors; $14, students). For tickets visit: http://www.moma.org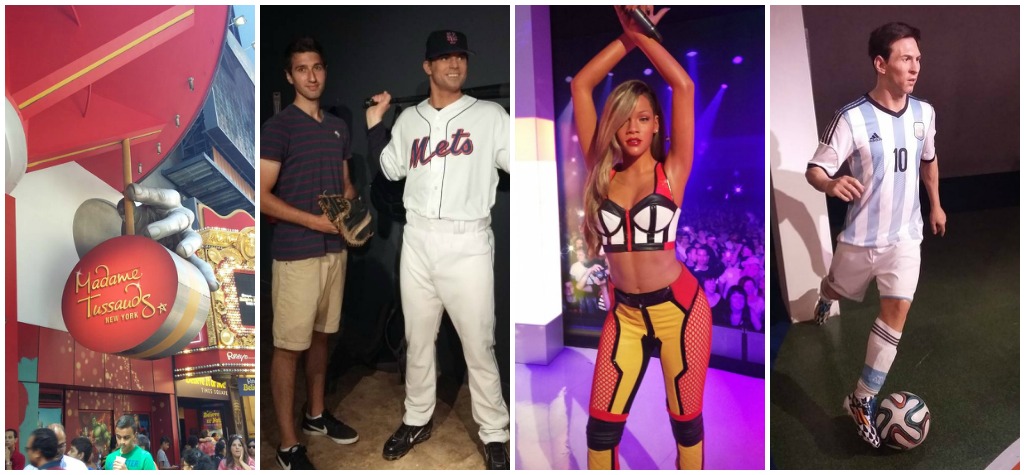 Madame Tussauds
Open 365 days a year, it's always a pleasure to go to Madame Tussauds, whether I'm in Los Angeles or NYC. Indeed, it doesn't matter how old you are, everyone seems to have a blast. The wax characters are amazingly represented, as well as the outfits and decors. Madame Tussauds New York has a dedicated team of studio artists that work daily to maintain over 200 wax figures.
In this museum you'll have the opportunity to take tons of pictures with your favorite artists, such as Michael Jackson, Brad Pitt, Rihanna etc. My jaw dropped when I saw the Incredible Hulk in front of me! It is the biggest wax figurine ever-made so far. Every turn you take, it's impossible not to feel as if you're standing in front of the real thing. You can see world leaders, music, film and TV superstars.
Last but not least, the tour we took included a 4D marvel movie experience!
To plan your visit go to: https://www.madametussauds.com/NewYork/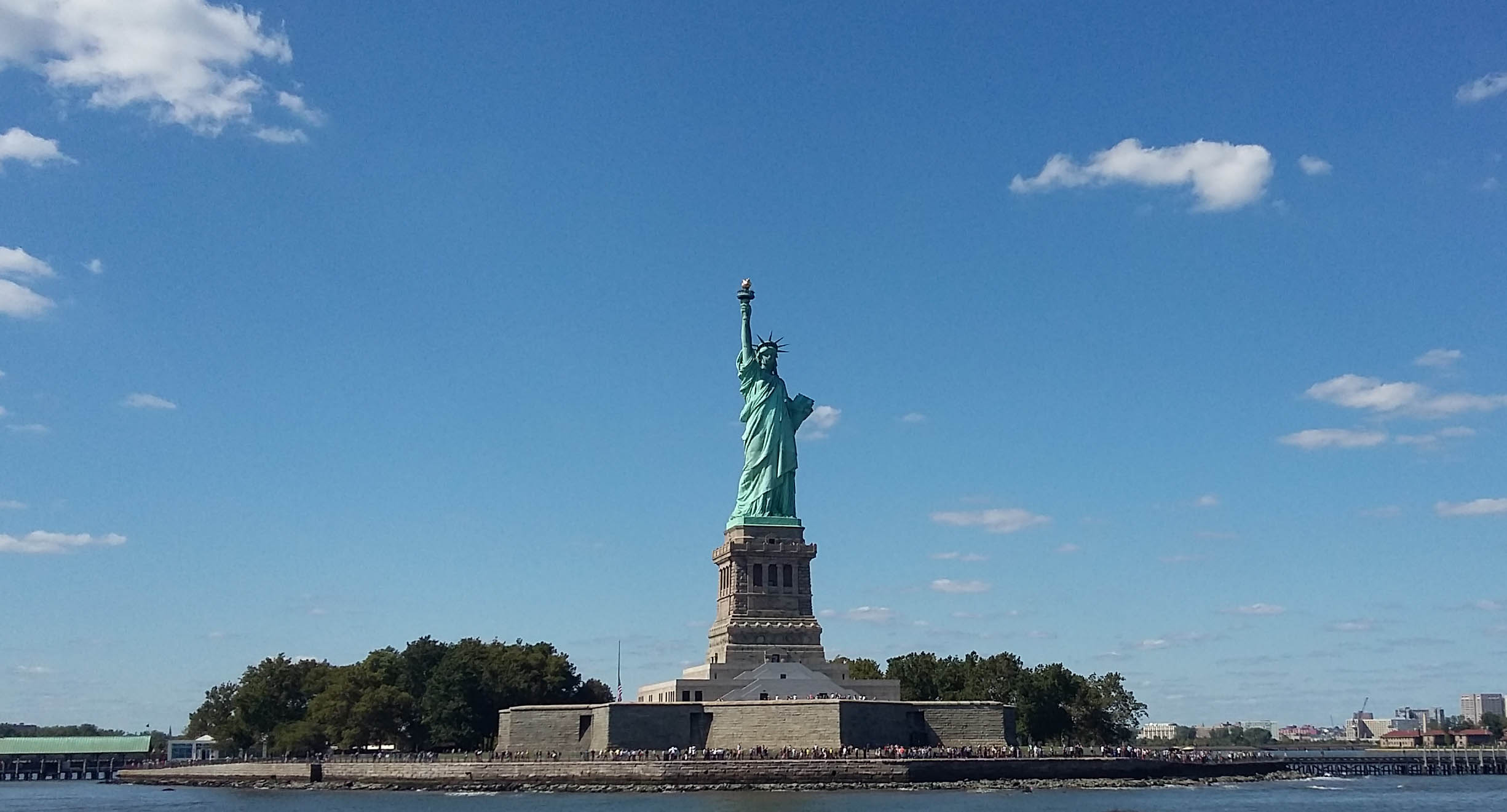 Statue Cruises
You absolutely cannot visit Manhattan (especially for the first time!) and pass up Statue Cruises wonderful tour. Departing from Battery Park, Statue Cruises can take you to Liberty Island and Ellis Island for fantastic views and a need-to-know history lesson.
Statue Cruises offers year round service throughout the day. Be sure to bring your camera (or iPhone, of course) to capture some of the best photos on your cruise up to the Statue of Liberty. Audio tours are available, as well as special exhibit tours at Ellis Island.
At Lady Liberty, you have your choice of ground viewing tickets, pedestal access (the middle of Liberty) and the crown. I recommend taking the trip all the way up to the crown for the ultimate experience!
To book, visit: http://www.statuecruises.com/
To read about our visit to the 9/11 Memorial CLICK HERE
Until next time, NYC!