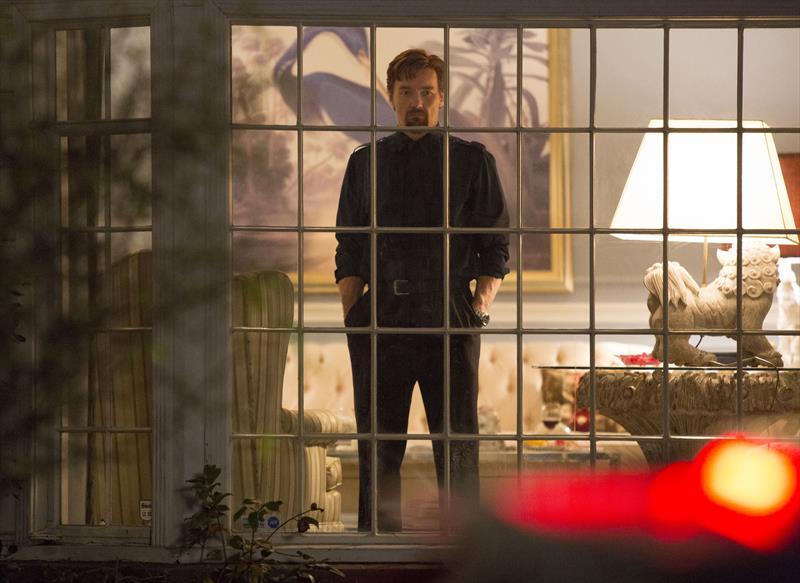 Photo Credit: Matt Kennedy – ALL PHOTOS © 2015 STX Productions, LLC. All Rights Reserved'
With the slew of action-adventure franchises, superhero sagas and animated features that flood the box office every week, it's not often that audiences are treated to a psychological thriller, such as "The Gift." In what I would consider a successful directorial debut from known actor, Joel Edgerton ("The Great Gatsby"), this heart-stopping story of revenge will keep you thinking long after the ending credits roll. Equal parts mysterious and disturbing, Edgerton's screenplay draws a dark and gripping performance from comedic actor, Jason Bateman ("Horrible Bosses").
Edgerton's Australian production company Blue Tongue Films, teamed up with STX Entertainment and the horror empire, Blumhouse Productions for this story which raises one haunting question: What if someone you wronged long ago reemerged in your life through a chance encounter?
Simon (Bateman) and Robyn (Rebecca Hall) are a young married couple who just moved back to Simon's hometown in California. Climbing the ladder at his corporate job and getting ready to start a family, life seems just about perfect for Simon. That is, until he bumps into Gordo (Edgerton), an old high school-mate. Constantly visiting their home and dropping off unwanted gifts, Gordo rubs Simon the wrong way, while Robyn takes a liking to him. In a harsh decision to cut off their new 'friendship' with Gordo, it's a downward spiral from there. A horrifying secret from the past is uncovered after more than 20 years. As Robyn learns the unsettling truth about what happened between Simon and Gordo, her question becomes: how well do we really know the people closest to us, and do past bygones ever really remain in the past?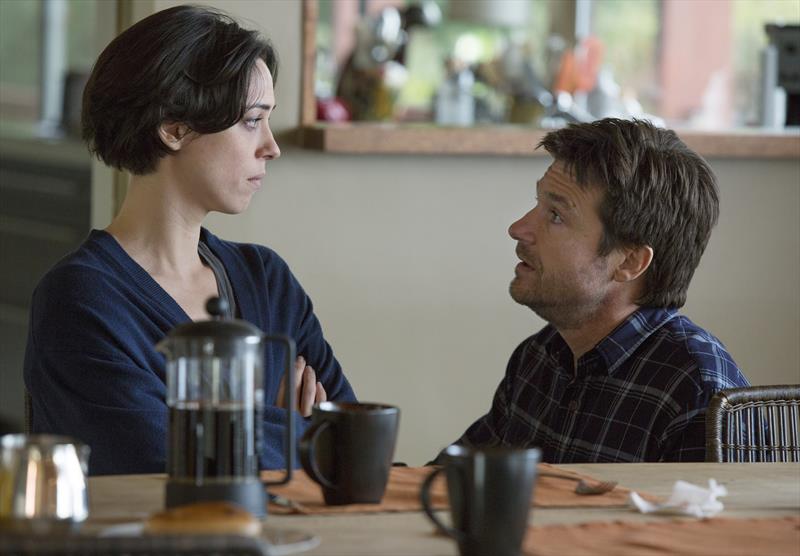 Edgerton's directorial vision cleverly shows how one false idea or rumor can affect someone's life. So much so that a success story can turn into a crumbling tragedy in the blink of an eye. Simon and Robyn's exposed home, with large glass windows from floor to ceiling proved to be a perfect setting for this tension-filled tale. Slow-moving shots and gradual corner turns have the audience constantly guessing who's there. The anticipation and suspense leads to a handful of memorable jump-scares.
For those who are used to Bateman bringing the laughs in "Arrested Development" and the "Horrible Bosses" films, "The Gift" is a nice change of pace for the talented actor. He shows his versatility, portraying a man who never quite grew out of his 'playground bully' shoes. Who knew Edgerton had a calling for depicting the creepy guy? Even without speaking, his character has a menacing presence. Serving as the female heartbeat of this film is actress, Rebecca Hall (Transcendence). She brings grace to the introverted role of Simon's troubled wife.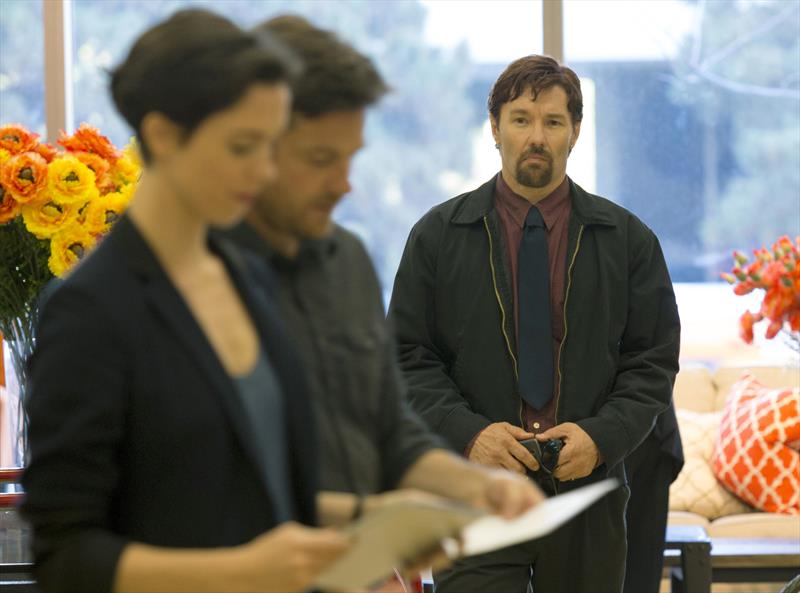 The ending may have some, especially feminists, questioning the ethical direction of the plot. Unfortunately, the woman in the triangle becomes the victim in a retribution battle between two men.
Moral criticisms aside, Edgerton, Bateman and Hall were perfectly cast for this strange, yet intriguing story of vengeance.
By Pamela Price
Running Time: 108 minutes
Rated R for language