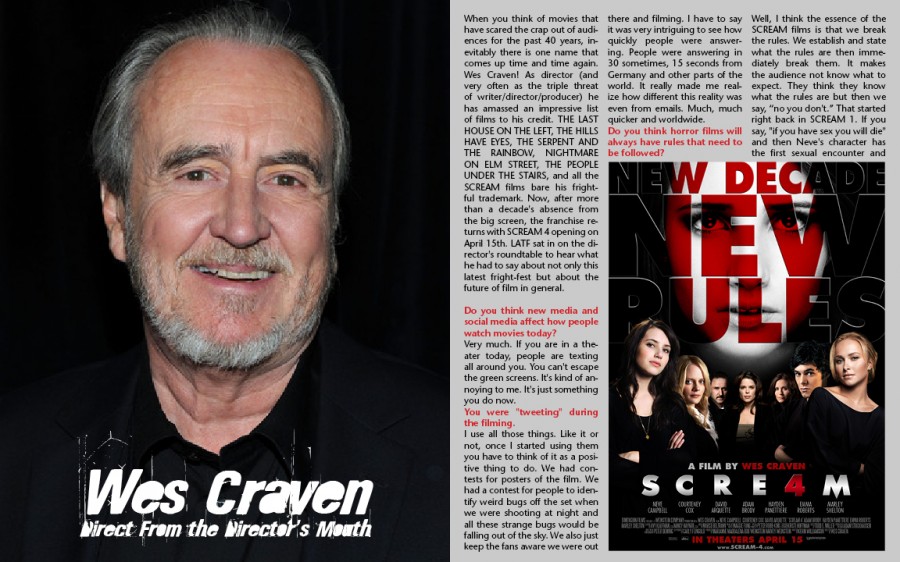 According to reports, writer-director Wes Craven has passed away after losing a battle with brain cancer. He was 76 years-old. Craven will forever be marked in cinema history for his legendary work in the horror genre.
His first film was "The Last House of the Left," which he wrote, directed, and edited in 1972. As stated in his official bio, the director reinvented the youth horror genre in 1984 when he introduced the cult horror classic, "A Nightmare on Elm Street." Craven added Freddy Krueger to the list of terrifying faces in horror.
He conceived and co-wrote Elm Street III as well, and then after an absence of three more sequels, deconstructed the genre a decade after the original, writing and directing the audacious Wes Craven's New Nightmare, which was nominated as Best Feature at the 1995 Independent Spirit Awards.
One of Craven's biggest moves in movies would have to be "Scream," which introduced Ghost Face to the Halloween costume market. The film, which sparked the phenomenal trilogy, was the winner of MTV's 1996 Best Movie Award and grossed more than $100 million domestically, as did Scream 2.
With four "Scream" films made, the brand has even inspired an MTV series. In his later years, Craven produced remakes of two of his earlier films for his genre fans, "The Hills Have Eyes" (2006) and "The Last House on the Left" (2009). He then made "My Soul To Take" in 2010. 
Craven's films will live on in his legacy. During the release of "Scream 4," LATF The Magazine had the great pleasure of speaking briefly with Craven. Read our past interview with the legendary director here: http://www.latfthemagazine.com/magazine/010/wescraven.html