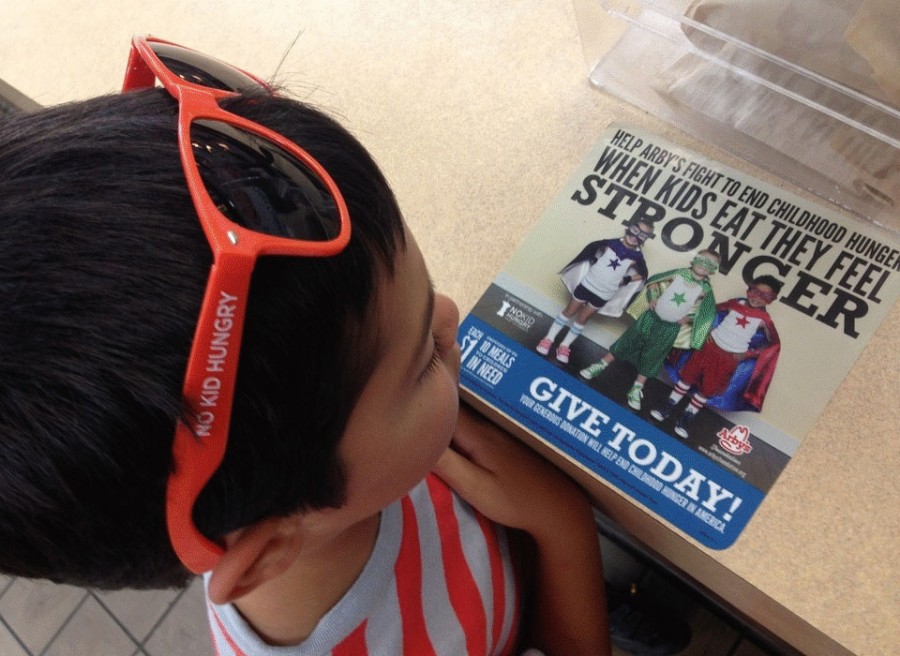 This September, thousands of restaurants around the country are partnering with No Kid Hungry to help end childhood hunger in the U.S., and it's as easy as 1, 2, 3. When customers dine out in participating restaurants, every $1 donated can connect a child struggling with hunger with 10 meals.
That's a big deal in a country where 1 out of 5 kids can't count on their next meal. And for every donation customers make, participating restaurants like Arby's, Denny's, Joe's Crab Shack and many more are treating their customers to valuable deals and sweet rewards. From the simple ($1 donation = $2coupon) to the sublime (donate to win an all-expenses-paid vacation), eating out never felt so good, and giving back never felt so easy.
Last year, the Dine Out for No Kid Hungry effort connected more than 89 million meals with children in need. With these simple steps, foodies, snackers, gourmands, chow-hounds and nibblers across the nation can make their meals matter in a big way.
Step 1: Pull out your smartphone or hop on a computer and visit NoKidHungry.org to satisfy your craving and find your favorite participating restaurants near you on the Dine Out for No Kid Hungry map.
Step 2: Choose your destination and go! Grab your keys, hail a cab, tie on your sneaks, get your bus pass – whatever your means of transportation – and head to the restaurant.
Step 3: Dine out. Do good. Donate and get great rewards. Feel full in your belly and in your heart. Smile! You just helped feed a hungry child!
Step 4: Yeah, yeah, yeah. We know, we said three steps. But Step 4 is really easy: Share your joy! Tweet, Facebook, Snapchat, Vine, Instagram and generally shout from the rooftops that you just helped make #NoKidHungry a reality.