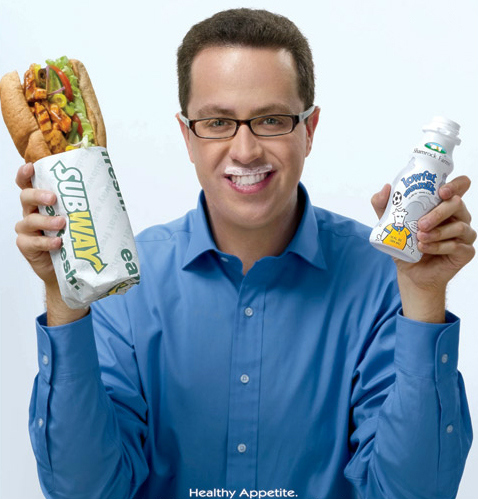 In 2000, Jared Fogle stepped into the spotlight after the successful sandwich franchise, Subway decided to make him the face of their brand. Fogle attributed his weight loss to Subway's healthy sandwiches.
With commercials, billboards and public appearances, Fogle became a sensation and an inspiration for those battling obesity. But all that has changed, now that the 37 year-old is an accused sex offender.
According to a United States District Court document, Fogle pleaded guilty to "distributing and receiving visual depictions of minors engaging in sexually explicit conduct, and conspiring with others to do so."
State and federal authorities raided the Subway spokesman's home in Zionsville, Indiana on July 7th after a child pornography scandal involving the executive director of Fogle's Jared Foundation.

Photo: Got Milk? & Subway merged ad