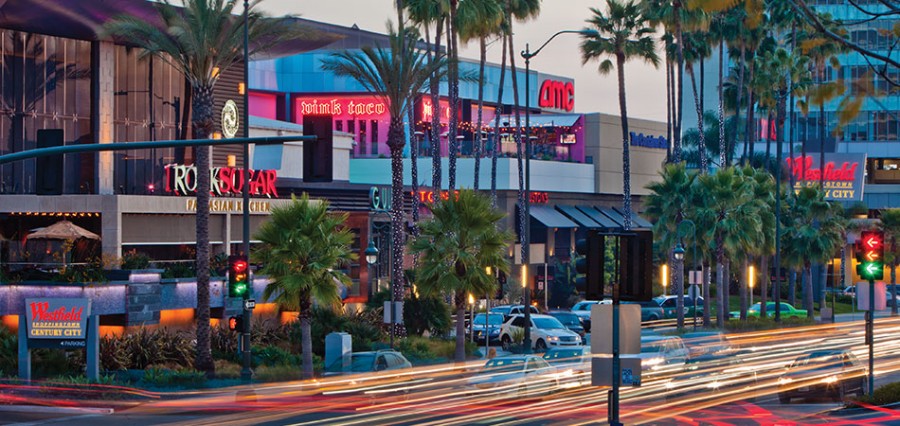 Photo: http://www.accessibletripexperts.com/city/los-angeles/listing/westfield-century-city/

Westfield Century City has announced the lineup of anchors slated for the property's $800 million renovation into a 1.2 million square foot iconic global retail landmark.
In 2017, the property will welcome Nordstrom's three-level Los Angeles flagship store featuring its latest design concepts, a completely remodeled three-level Bloomingdale's, a brand-new two-level Macy's, as well as the world-renowned Eataly— first pioneered in Italy by Oscar Farinetti and then developed in New York City by star chef and restaurateur, Mario Batali.
In addition to celebrating high-quality, traditional Italian delicacies and beverages along with local produce and artisanal products, the Eataly at Century City will also feature a rooftop birreria bar and lounge offering 360◦ panoramic city views.
The new Century City experience will also introduce an additional 422,000 square feet of premium retail space, punctuated by new high-fashion streetside boutiques for many of the world's most prestigious retail brands.
By seamlessly integrating these merchants amidst a sublime interior design palette, along with spectacular restaurants, open-air cafés, chic event and entertainment spaces, five-star customer amenities, as well as the most innovative new digital technologies, Westfield Century City will provide an immersive sensory experience unprecedented in the modern retail space.
"Combining Nordstrom, Bloomingdale's, Macy's, and Eataly within one sophisticated location is a major milestone," said Greg Miles, Westfield U.S. Chief Operating Officer. "It perfectly accords with our conviction that Century City become not only the unquestioned epicenter of style on the westside of Los Angeles, but also take its place as Westfield's next iconic destination that completely revolutionizes the modern shopping experience."
Read more about Westfield Century City here