It was by pure coincidence that I discovered one of the best deli in town over the weekend. On my way to the beach, driving along Ocean Park Boulevard, I decided to have lunch at Carvery Kitchen and it was amazing.
Open for a year and a half, the deli located in Santa Monica is headed by Chef Roman Shishalovsky who offers one of the best sandwiches in LA, from homemade pastrami, to roast beef, to the most tender chicken and turkey. The menu is extensive. They also offer fish and have plenty of alternatives if you are a vegetarian. The meat is fresh and carved on the spot. If you are watching your diet, you may choose a wrap accompanied by a side order of salads.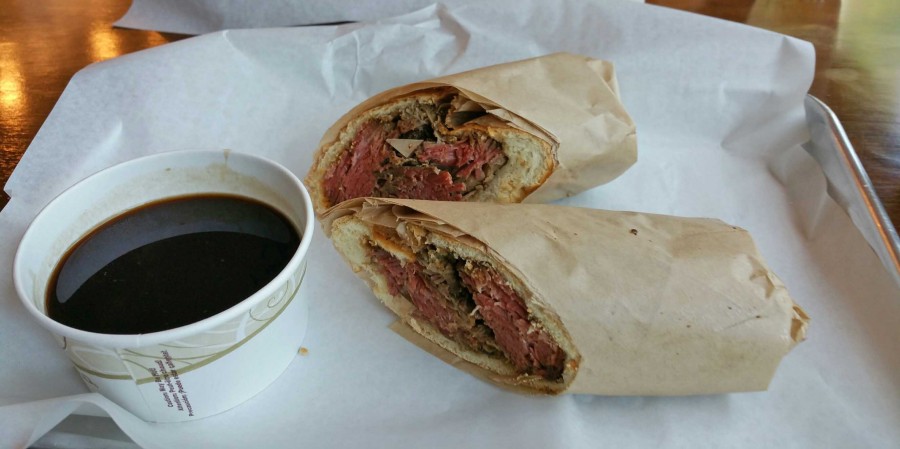 I went for their Pulled Pastrami Dip sandwich served with a peppercorn jus; roasted for 24 hours, the pastrami brisket is pulled and not sliced, which gives the sandwich a light texture. The taste is incomparable; surely it has something to do with the 2 weeks during which the meat is marinated. I highly recommend a visit.
Carvery Kitchen is located at 3101 Ocean Park Boulevard in Santa Monica, CA. If you cannot go by the deli, don't hesitate to call, they deliver.
By M.E.
For more details on the menu go to www.carverykitchen.com