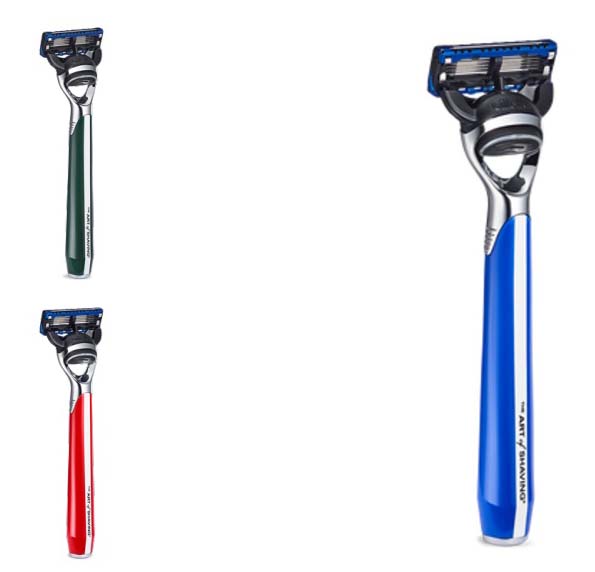 Founded in 1996, The Art of Shaving is considered one of the world's leading premium shaving brands with essential oil based grooming products, high end instruments. It has trademarked its wet shaving system "The 4 Elements of the perfect shave" – Prepare, Lather. Shave and Moisturize.  
Recently, The Art of Shaving launched The Morris Park Collection Razors which was inspired by New York's historic Morris Park race track. The collection brings a sleek superior design , featuring a high-gloss finish and accented with distinct chrome accents and inlaid detailing. A lightweight and balanced handle is marked with clean lines and a crisp white racing stripe, elegantly merging the razor's timeless race car inspiration with a modern, cutting-edge appearance.
The Morris Park Collection is a continuation of The Art of Shaving's longstanding relationship with New York, which have been intertwined since the first Art of Shaving stores flourished on the city's concrete streets in 1996. Taking its influence from the classic cars that first raced at Morris Park in Bronx, New York during the early twentieth century. the Morris Park Collection mirrors their vivid colors, fine craftsmanship and sporty, yet elegant, look.
You may choose from the three signature vintage racing colors– Signal Red, Royal Blue and British Racing Green. Price: $60.00
Available at The Art of Shaving boutiques and online www.theartofshaving.com