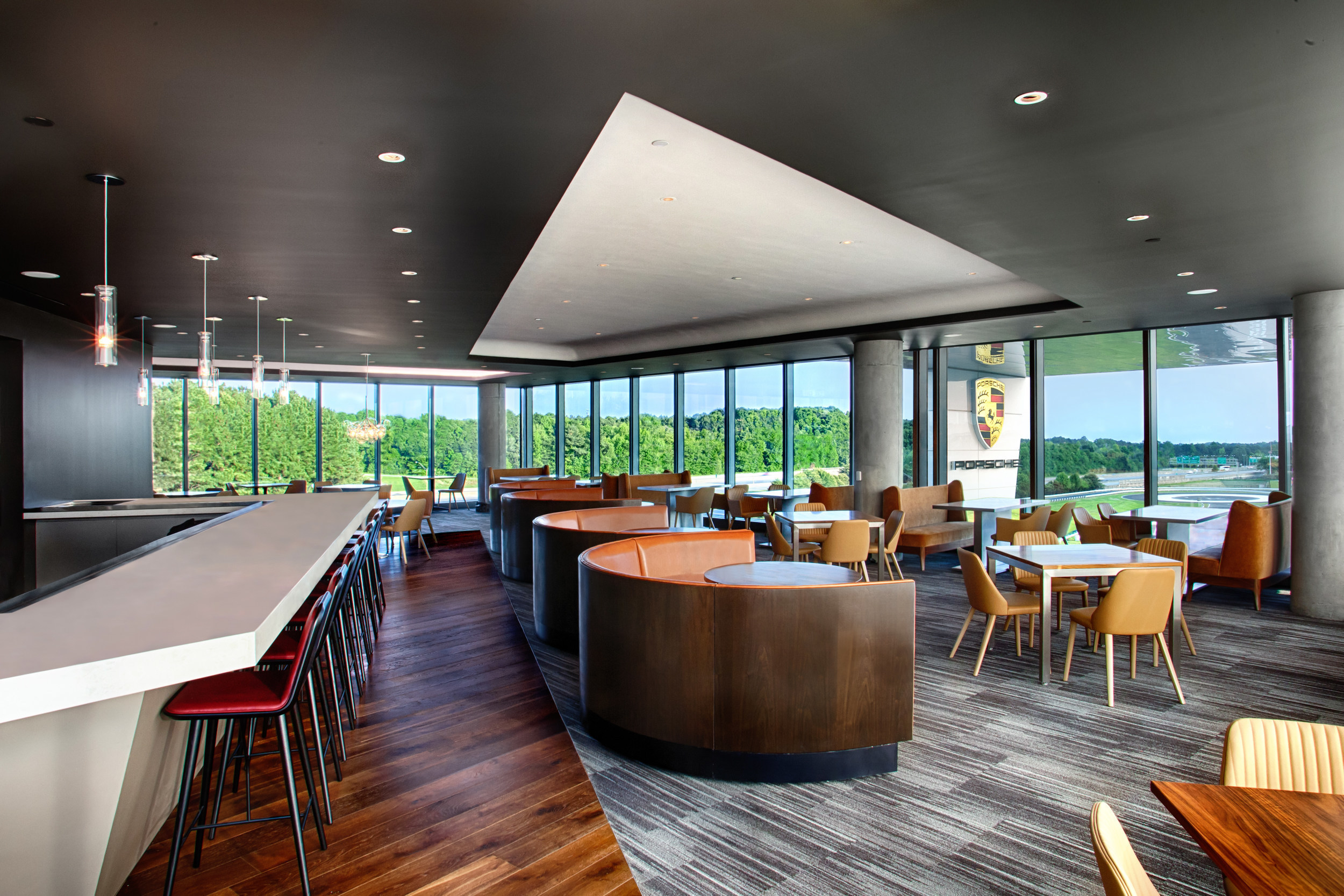 Porsche Cars North America, Inc. has officially opened the doors to its new fine dining "Restaurant 356" in Atlanta, Georgia. The restaurant sits on the complex of the Company's new $100 million Porsche Experience Center and headquarters. Located on the second level of the Porsche Experience Center, 356 offers a distinct view of aircraft taking off and landing at Runway 826 Right at the Hartsfield-Jackson Atlanta International Airport. Dishes are served inside a dining room featuring a contemporary decor featuring a seasonal menu showcasing world cuisine made with locally farmed ingredients. Also accompanying the food is vast wine selection and cocktail bar.
"Atlanta is a city known for its diverse tapestry and international cuisine," said Andre Oosthuizen, vice president of marketing for Porsche Cars North America, Inc. "At Restaurant 356, our guests will enjoy elegant dishes that honor Atlanta's global flavors, while culminating a unique Porsche experience."
At the helm of Restaurant 356's purist approach to food is Executive Chef Kyle Forson, former executive sous chef at The Spence. Forson focuses on carefully hand-crafted dishes that let the quality of seasonal ingredients shine through.
"I want guests to enjoy food that enhances the Porsche experience and fuses it with a sense of place," said Chef Forson.
Restaurant 356 is open to the public Thursday through Saturday for dinner, Tuesday through Friday for corporate booked lunch events, and is closed on Sunday and Monday.