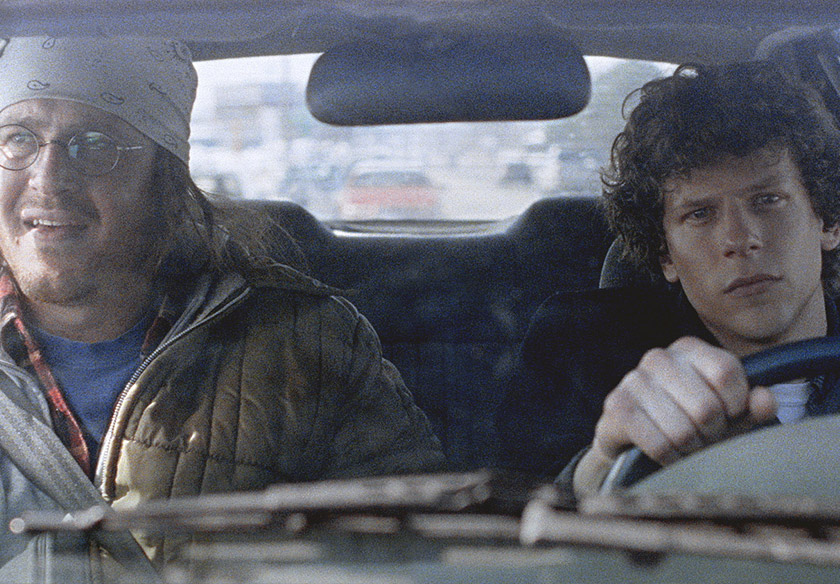 A five-day interview between a journalist and the late great writer David Foster Wallace is the subject of "The End of the Tour," a biographical drama starring Jason Segel and Jesse Eisenberg.
Based on the book by David Lipsky and adapted for the screen by playwright Donald Marguiles, "The End of the Tour" gives a candid look at a literary heavyweight grappling with fame following the release of an epic thousand-page novel. Featuring two top-notch performances, including a career best by actor Jason Segel, the film may not offer much action in the traditional sense but the crackling dialogue and well-drawn characters provide plenty of heady material to cover the 106-minute running time. Opening in limited release this Friday with a nationwide rollout to follow, this affectionately crafted two-hander from director James Ponsoldt ("The Spectacular Now") serves as a worthy tribute to a monumental figure in the writing community.
Set in the winter of 1996, "The End of the Tour" is told from the perspective of David Lipsky, a Rolling Stone journalist and budding novelist whose latest work, "The Art Fair," received critical praise but weak sales. Tired of the 500-word boy band articles he's constantly assigned, Lipsky convinces his editor (Ron Livingston) to let him profile David Foster Wallace (Jason Segel), the American novelist whose recent masterwork, "Infinite Jest," has solidified his status as the defining voice of a generation. Anxious over meeting a literary god, a man he both admires and envies, Lipsky nevertheless sets out to accompany Wallace to the Twin Cities for the last leg of his book tour.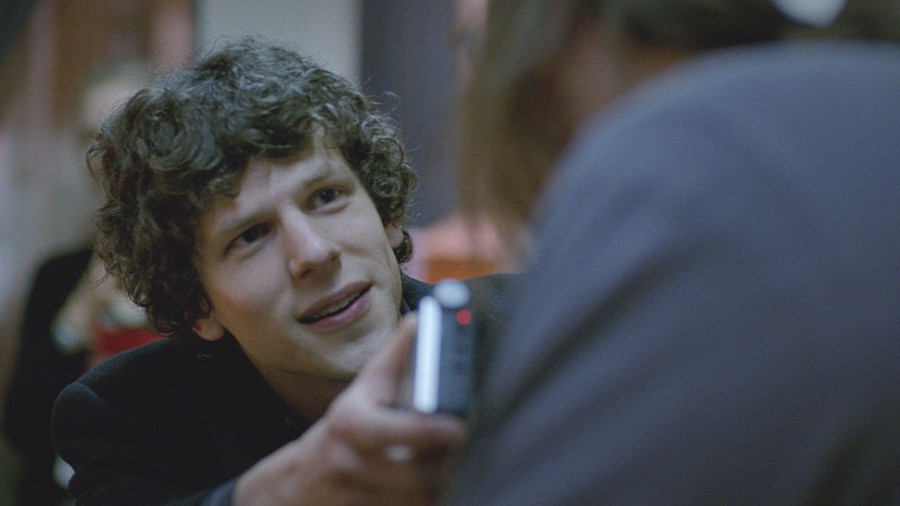 Upon meeting Wallace, Lipsky's nerves are immediately calmed by the writer's laid-back demeanor and modest lifestyle in sleepy Bloomington, Illinois. After shadowing Wallace while he teaches a literature course at nearby Illinois State, the two bond over cigarettes, junk food and a shared love of pop culture. But even though they enjoy each other's company, given the businesslike nature of their relationship, Wallace remains skeptical about Lipsky's intentions with the profile. Similarly, Lipsky has his own reservations about whether Wallace is being genuine or merely adopting a persona in an attempt to control the journalist's narrative.
In between radio interviews and book signings, the pair has heated conversations about everything from Alanis Morissette and "Die Hard" to Wallace's troubled past with drugs and alcohol, creating an unforgettable portrait of male friendship and the complicated nature of fame.
Donald Marguiles' perfectly calibrated screenplay smartly resists the temptation to add any gimmicky narrative devices to try and sex up the storyline. Whenever two writers are in close quarters for an extended amount of time, there's bound to be tension, and Marguiles' script ingeniously captures the scribes' combative but warm relationship. Although Rolling Stone never published the Wallace profile, Lipsky turned his interview transcripts into the book that Marguiles adapted, and the film is cleverly structured as the journalist's fond memories of his recently deceased subject. Aided by Danny Elfman's score and Jakob Ihre's exquisite cinematography, director James Ponsoldt's third feature obviously has a bittersweet quality given Wallace's untimely passing, but it's also teeming with vibrancy and the one-of-a-kind wit that made the wordsmith such a standout.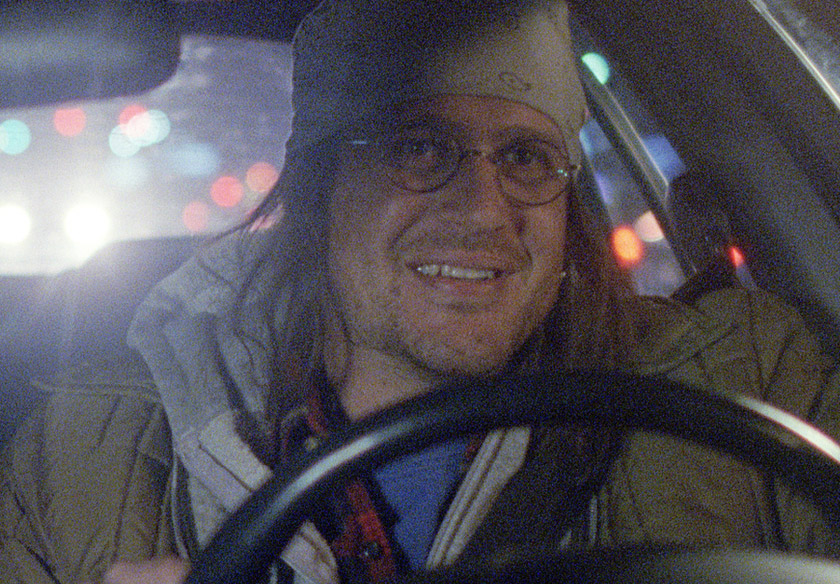 Taking on the daunting role of David Foster Wallace, Jason Segel gives a transformative performance as the misunderstood writer whose sweat-dripping bandanna and shabby attire belies his brilliant mind. Even though the part allows Siegel to show off his comedic side, albeit a more subdued version, here he proves himself to be a truly superb dramatic actor, channeling Wallace's quirks and rapid-fire delivery without relying on impersonation.
As a Rolling Stone journalist trying to crack the code of a notoriously private author, Jesse Eisenberg's performance is similarly impressive even if it doesn't get the awards attention that Segel will likely receive. Awards or not, Eisenberg's mind-in-motion as he tries to unravel the many layers of his enigmatic interviewee, exemplifies first-rate acting in my book. Segel and Eisenberg snatch up most of the screen time, but Anna Chlumsky ("Veep") and Joan Cusack also make welcome appearances as Lipsky's flirty girlfriend and Wallace's unfiltered book tour rep.
By Lucas Mirabella
Rated R for language including some sexual references
Running Time: 106 minutes