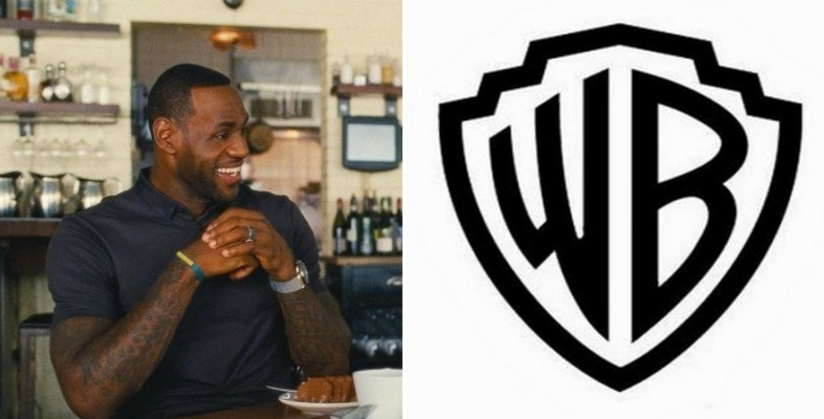 Basketball superstar, LeBron James and his company, SpringHill Entertainment, are partnering with Warner Bros. Entertainment in an unprecedented agreement spanning all areas of content creation. The deal will see James' creative footprint touch all areas of the Studio, with plans for projects in television, film and original digital content.
"LeBron James has one of the most powerful, well-known brands in the world and we are excited to be in business with him and his partner, Maverick Carter, and SpringHill Entertainment," said Tsujihara. 
"The combination of LeBron's global media presence and Warner Bros.' unmatched production and distribution expertise is a big win for fans everywhere. We're excited to welcome LeBron and Maverick to the Warner Bros. family and look forward to partnering on incredible projects that will connect with consumers across a variety of platforms."
"Connecting with my fans and telling meaningful stories have always been my passion. In everything I've done, from Nike commercials to 'Uninterrupted' and 'Survivor's Remorse,' it's always about connecting with people of all ages and providing unique content they can all enjoy," said LeBron James. "And I've always loved movies, which makes Warner Bros. the ultimate partner to help us continue to push the envelope. I can't wait to see what we come up with."
SpringHill Entertainment, the entertainment and content company created by James and business partner Maverick Carter, develops creative content across a wide variety of platforms including digital, documentary and feature films, and scripted and unscripted TV. SpringHill's growing project portfolio includes Disney XD's inspirational series "Becoming," the Starz' breakout scripted comedy "Survivor's Remorse," "Uninterrupted," the multimedia platform for unfiltered athlete content hosted on Turner digital platform Bleacher Report, and an upcoming primetime game show for NBC.
"In everything we do, we think long and hard about how we want to grow and partners that can help us bring our content to the next level. And we're always looking for new, creative ways to explore ideas that haven't been done before, and this partnership with Warner Bros. will open a lot of doors for that," said Maverick Carter, CEO of SpringHill Entertainment. "We want SpringHill to be a leader in the original content-creating space, and this partnership with a major player in the entertainment industry like Warner Bros. will help us continue to grow in the right direction."