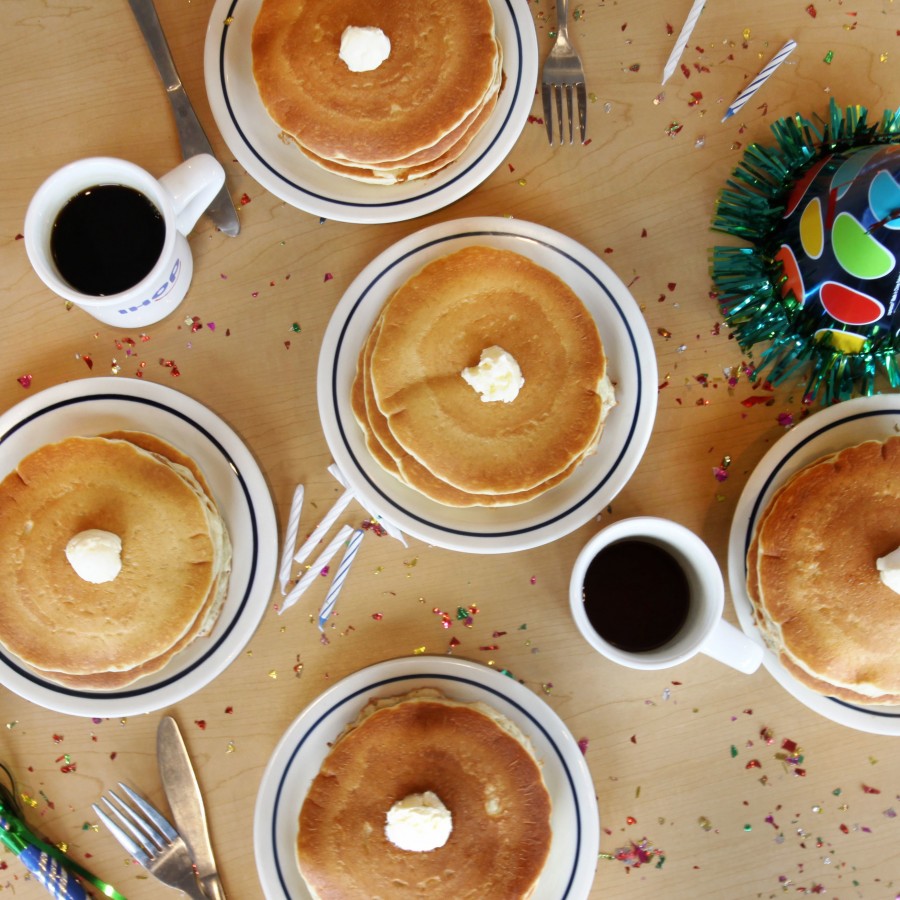 In celebration of IHOP restaurants' 57th anniversary, participating IHOP restaurants will offer each guest one short stack of its world famous buttermilk pancakes in restaurant from 7 a.m. to 7 p.m. on July 7, 2015 for 57 cents; three cents less than they cost when Al and Jerry Lapin opened the first International House of Pancakes® in Toluca Lake, Calif.in 1958.
While a lot has changed in 57 years – gas is no longer 24 cents per gallon, the U.S. has seen 10 different presidents and many things have evolved at IHOP restaurants – and yet buttermilk pancakes remain the most popular item on the menu.
Coinciding with the anniversary, IHOP has updated its logo, which is devoted to the brand's commitment to keeping guests happy, and has introduced a "Summer of Smiles" program with multiple activities planned to celebrate members of the community and organizations which have devoted countless hours toward philanthropic endeavors that make others smile.
"The great service, delicious food, and wonderful experiences at IHOP restaurants have been making guests smile for 57 years," said Kirk Thompson, vice president, marketing, IHOP. "And while our beaming new logo perfectly captures our heritage of happiness, our 57th Anniversary celebration takes it a step further celebrating the generosity of others in their endeavors to make those less fortunate smile."
Other notable changes over the years include IHOP restaurant's growth to 1,650 restaurants in 11 countries and U.S. territories, and the brand's ongoing creation of mouth-watering and innovative menu items, such as Criss-Croissants™ and Waffullicious Waffles.