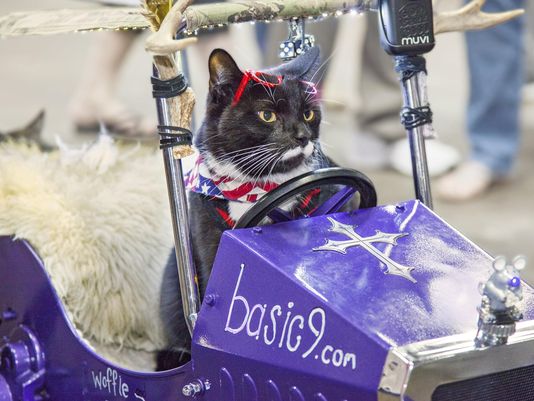 Cats from all over the United States are heading to the Garden State Cat Club of New Jersey, Inc.'s 79th Annual Cat Show/Expo on Saturday and Sunday, July 18 and 19, 10 a.m. to 4 p.m.The Expo, affiliated with Cat Fanciers' Association, is the club's major fundraiser to support cats through local feline welfare groups, and also happenes to be New Jersey's largest cat show.There is something for everyone in the family, featuring several different events throughout the weekend.
Events include:
Pedigree and Household

Cat Show: 250+ cats will compete for rosettes; many of the cats will become regional and national champions.
Feline Agility (Jumping) Competition: Fleet-footed cats will compete on an obstacle course.
Ambassador Cats: Cats and their owners educate the public.

Pet CPR Demos:

Steve Ross

of First Aid & CPR, LLC, will demonstrate CPR steps to save your dog or cat in an emergency situation until medical aid can arrive.
Emergency Pet Evacuation: The Somerset County Animal Response Team (CART) experts will help you and your pet be prepared for a disaster.
Adopt-A-Cat: Local shelters will have cats available for adoption.
Ask the Vet: Four veterinarians will be on site both days to answer your questions.
Cats in Cars: "Chat" with therapy cats Waffle and Tirzah while they are "driving cars."
Meet the Breeds: Emcee CFA Judge

Sharon Roy

educates attendees about the many cat breeds.
Besides the feline fun, a face painter, sand artist and 40+ vendors also will be there.
Tickets are $10 for adults, $8 for seniors and $5 for children under 12.  With a coupon, there a $1 discount on admission for seniors and adults, and a family rate of $25 which admits up to four people (maximum of two adults).