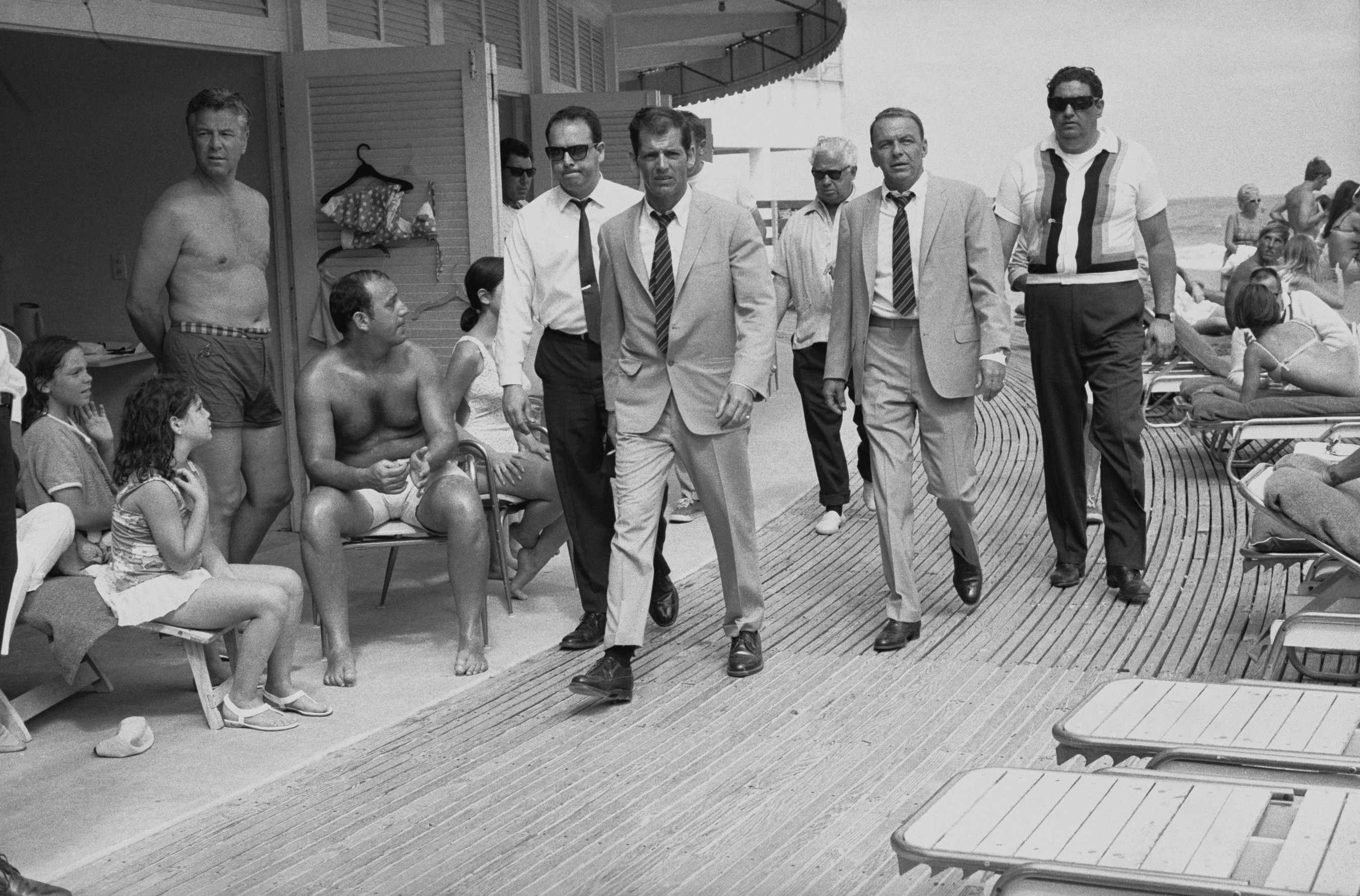 Fontainebleau Miami Beach today announced that it will celebrate the legacy of Frank Sinatra and his upcoming centennial birthday with 100 days of unique programming. The countdown to Sinatra's 100th birthday officially kicks off September 2, 2015, including a never-before-seen photo exhibit featuring fine art prints, VIP events and special experiences.
The legendary singer often performed to packed houses at Fontainebleau's La Ronde nightclub, vacationed at the hotel and even filmed the beloved movies, A Hole in the Head, Tony Rome, and Lady in Cement on-property. Additionally, Sinatra broadcasted The Frank Sinatra Timex Show, 'Welcome Home Elvis', at the landmark hotel.
"Frank Sinatra represents a very special time in Fontainebleau's history, and we look forward to celebrating his life and the legacy he left behind," said Philip Goldfarb, President and Chief Operating Officer at Fontainebleau Miami Beach. "Fontainebleau's celebration will take place property-wide, offering guests the unique opportunity to experience his music, his passions and his style in a completely modern way." 
On September 2nd, Fontainebleau will kick off the festivities with a nightly toast at the legendary Bleau Bar. Additionally, the hotel will also debut unique in-room amenities and packages inspired by Ol' Blue Eyes, while the signature restaurants will pay homage to Sinatra's favorite meals at Fontainebleau including throwback, 1950's-inspired 'Brunch with Frank' menus, cocktails and intimate dinners.
The 100 day countdown culminates with a performance honoring Sinatra's legacy, while the performers will be announced at a later date.