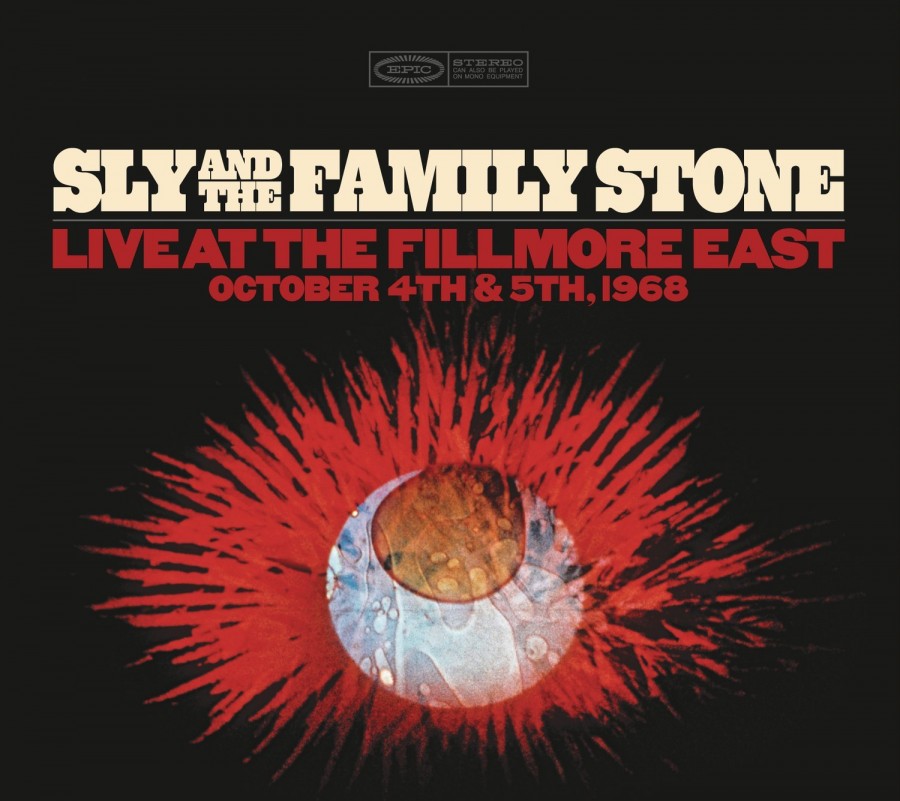 Epic/Legacy announced the debut release of SLY & THE FAMILY STONE-LIVE AT THE FILLMORE EAST OCTOBER 4th& 5th 1968, a four-disc set of previously unreleased live shows recorded during the band's rise at New York City's legendary venue. The set is out today, Friday, July 17th and is available HERE.
Some of the tracks have been made available over the last few months via exclusive media partnerships with Complex, The Daily Beast, Vibe, Rolling Stone, Soul Tracks and Billboard.
Sly & The Family Stone's reputation as one of the most influential bands of the 1960s has rarely been in denial. The group effortlessly combined upbeat, funky melodies with socially conscious lyrics, which would paint a vivid picture of the sociopolitical landscape of the '60s while also creating a road map for pop music in the decades to come. This four-disc anthology presents a lesser-known side of the band: not the dominant soul-funk-pop juggernaut of the late 1960s, but an up-and-coming ensemble whose onstage energy could not be contained.
On October 4th and 5th, 1968, shortly after the release of the band's third album Life,Sly & The Family Stone took the stage at Bill Graham's legendary Fillmore East in New York City. Along with the success of Dance To The Music, which was released earlier that year and spun off the Top 10 hit of the same name, Sly & The Family Stone were making a name for themselves on the concert circuit, with their dynamic, high energy live performances.