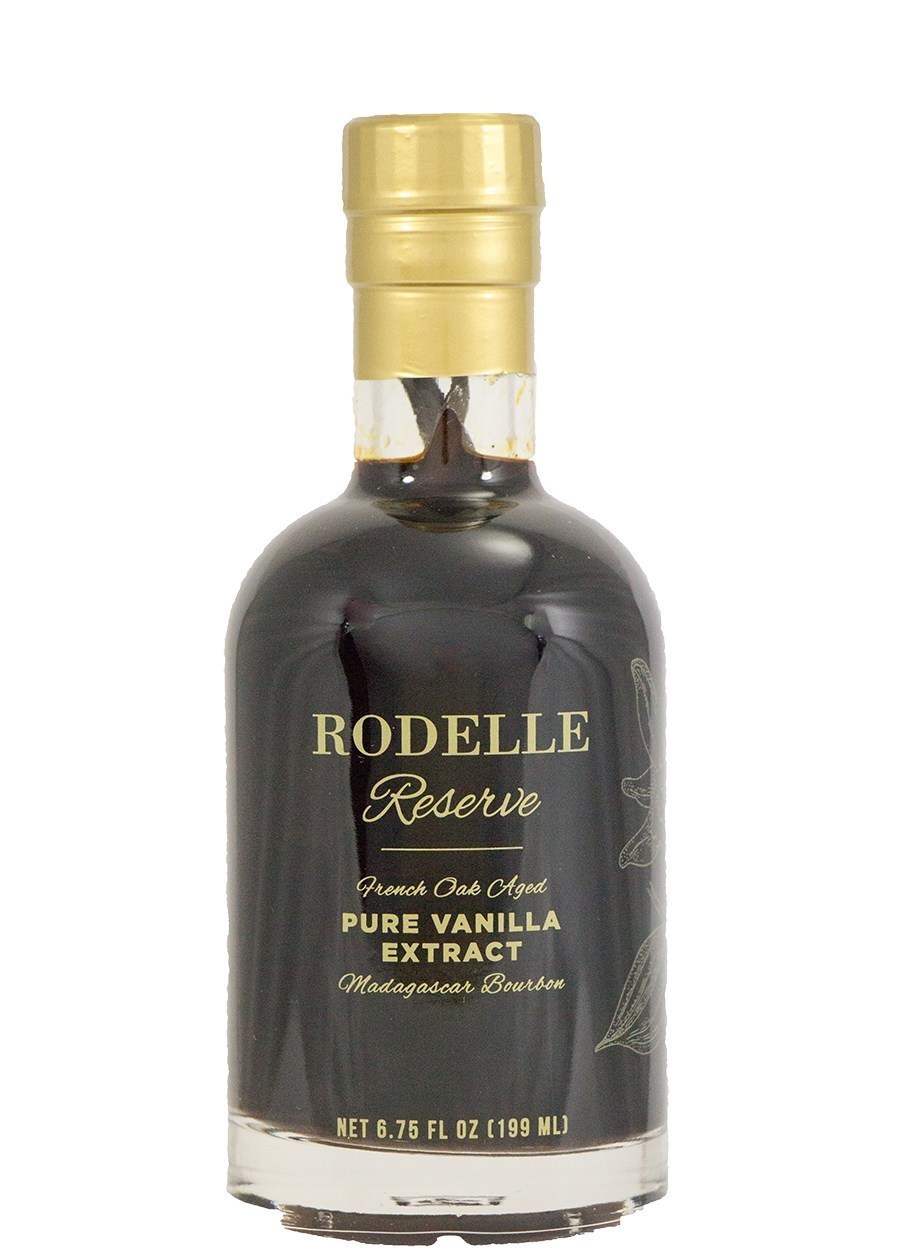 Some of us love baking with Vanilla Extract… just a pinch really adds taste to your crepes, pancakes, etc. Rodelle has launched a premium vanilla extract, Rodelle Reserve French Oak Aged Madagascar Bourbon Pure Vanilla Extract. With an MSRP of $50 for a 6.75 ounce bottle, Rodelle Reserve elevates the company's already highly-regarded line of superior baking essentials. This high-end gourmet vanilla extract is for savvy consumers; Rodelle Reserve is an exciting announcement for the company.
Founded in 1936, Rodelle has created high-quality vanilla products for both professional and home baking applications. Rodelle Reserve celebrates the traditional aspects of vanilla manufacturing while utilizing the most-advanced extraction techniques to provide a luxury experience. Rodelle's team carefully crafted small batches of two-fold, pure vanilla extract with premium quality gourmet vanilla beans handpicked from Madagascar.
Then, the vanilla was aged for months in French Oak barrels to enhance the natural flavors and aromas inherent in vanilla extract. Dr. Krishna Bala, co-founder of Rodelle, explains: "Aging vanilla in oak barrels softens the harsher elements of the alcohol that all [vanilla] extracts must contain, while smoothing out complex vanilla flavors and increasing the intensity by generating more flavor molecules." The flavors found in Rodelle Reserve are unlike any other vanilla extract.
For more details on Rodelle Reserve, visit http://rodelle.co/reserve.