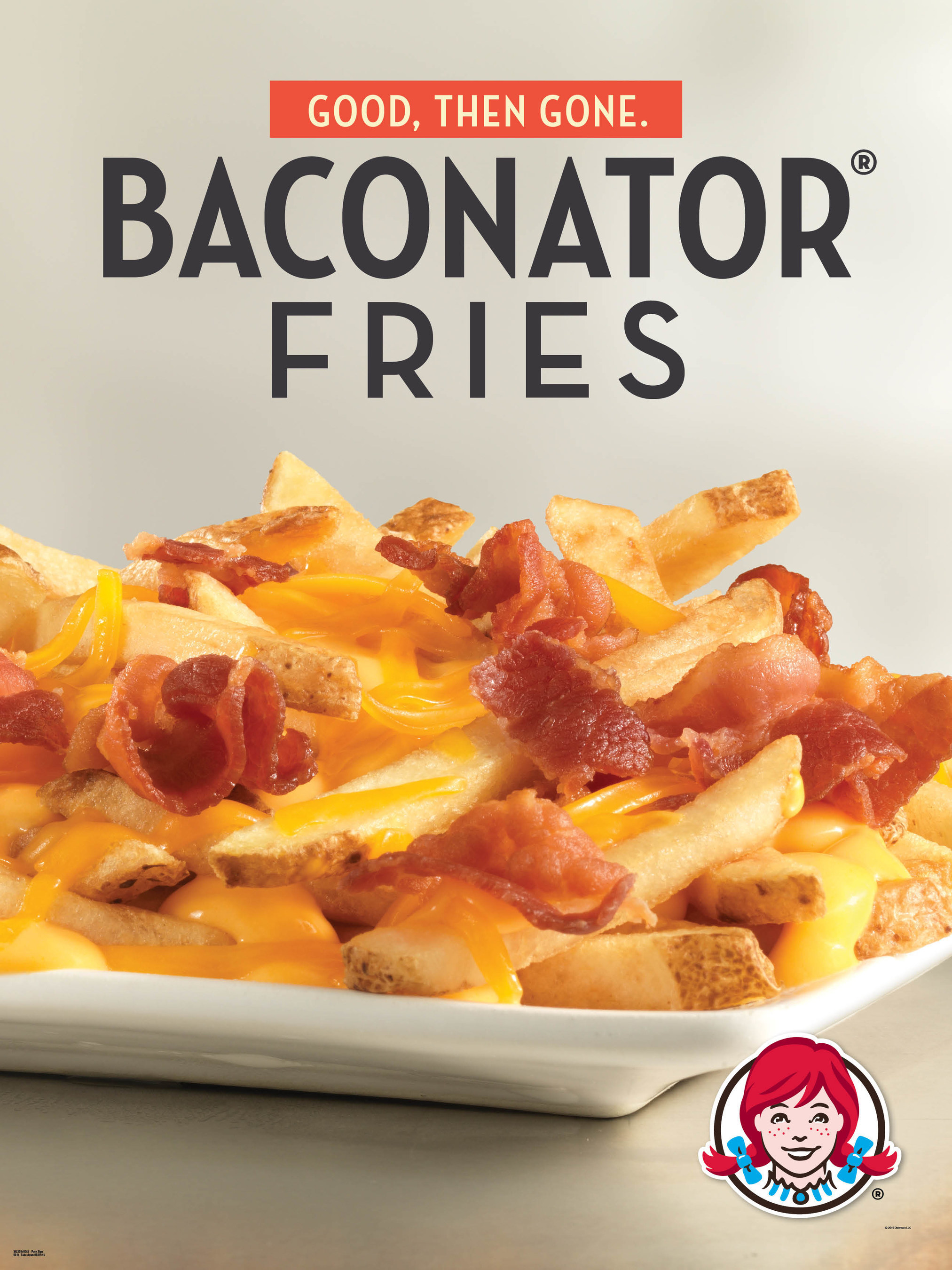 Americans love their bacon. Sales for the porky treat are at an all time high, and there are over 50 bacon festivals slated for 2015. In light of all of the bacon hype, Wendy's has launched a new dish for a limited time, the Baconator fries. The fries are compposed of a delicious blend of warm cheddar cheese sauce, freshly-cooked Applewood Smoked Bacon and shredded cheddar cheese drizzled over Wendy's natural-cut fries. 
While debuting their new product, the restaurant aims to bring light to the proper preparation of the meat. "At Wendy's, 'Quality is our Recipe' is one of the defining values of our company," said Kurt Kane, Wendy's chief concept officer.
"That's why we only use fresh – never frozen – beef in our hamburgers and cook our bacon fresh in our restaurants every day.  Others use factory cooked bacon and reheat it in a microwave because it's easier, but that just isn't the Wendy's way. When you walk into a Wendy's and smell the bacon cooking, then you know we treat it with the respect that bacon lovers deserve."
The Baconator Fries have a suggested price of $1.99. Sample them at your local Wendy's.