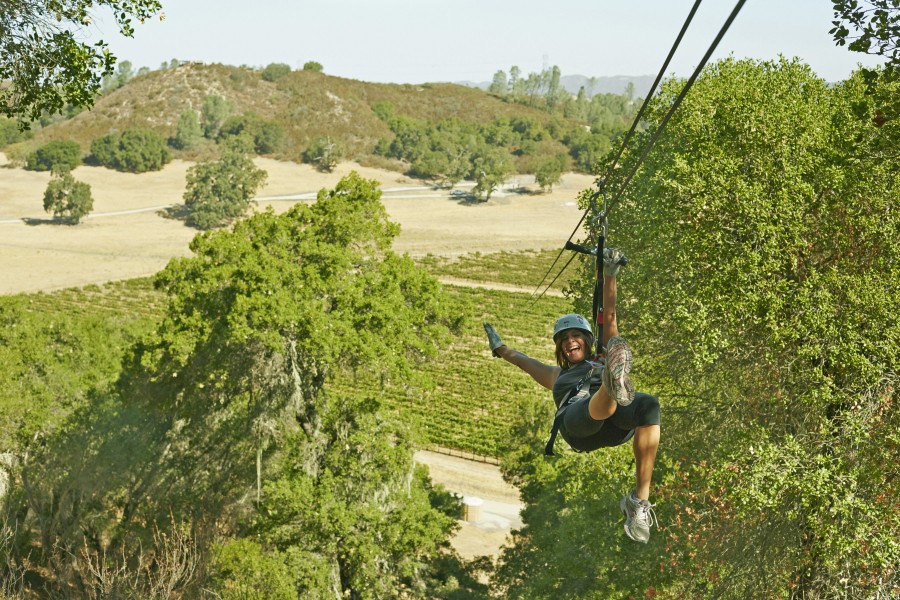 As the leading wine and food destination in the U.S., California offers many great wine and food road trips to savor this summer and fall.  With 100-plus American Viticultural Area wine regions and nine of the top producing agricultural counties in the U.S., no trip to the Golden State would be complete without visiting the many wine and farm trails and checking out wine and food experiences.
California's Wine Institute has developed five road trip ideas, offering five-day itinerary options so travelers can pick their favorites and set their own pace.  And speaking of pace, don't forget to pace yourself when wine tasting (spitting is actually polite in wine country!) and have a designated driver.
So pile your posse in the convertible and get out on the wide open California road to the iconic coast or dramatic desert country or the magnificent High Sierra.  One can include amazing wine regions in an adventure from hidden gem regions like the Sierra Foothills and Temecula to the more well-traveled favorites, such as Sonoma, Napa and Paso Robles.  Once a region is selected, check out the amenities offered at many local wineries, from picnics, bocce ball and concerts to hiking, biking, horseback riding, garden tours—and of course, wine tastings and seminars.  Find out about special seasonal winery happenings at: California wine country events.
These five exciting itineraries—North Coast, San Francisco Bay Area, Sacramento and the High Sierra, Central Coast, and Southern California— span the state and offer delicious diversity for the adventurous palate.  Read the details here.