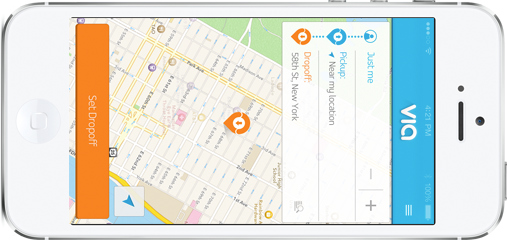 Lyft and Uber have some competition… when it comes to New York City. http://ridewithvia.com/ is offering affordable flat-rate rides throughout the city.
Your can book a ride and in under a second their algorithms will match you with a vehicle going your way.
Their average wait time is 5 minutes, and you'll always get an accurate estimate of your pickup before booking. You can also track your vehicle in the app.
Rides are $5 plus tax when you prepay (just buy Ride Credit in the app) or $7 plus tax when you pay per ride. Members with a commuter benefits debit card can use it to pay with pre-tax $.