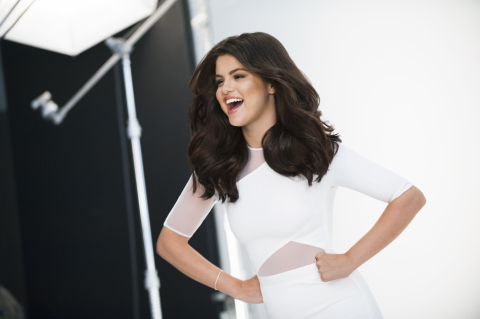 LATF The Magazine cover star, Selena Gomez knows a thing or two about beautiful hair, from rocking intricate up-dos on the red carpet to her signature free-flowing waves on the concert stage. Now, Pantene is tapping Hollywood's "It" Girl to be the face – and hair – for its newest campaign that celebrates the power of strong hair.
"I've always loved using Pantene, so it's a dream come true to be the brand's newest ambassador. Not only because Pantene stands for strong, healthy hair but also because it encourages women to be their best selves," says Gomez. "My style is constantly evolving and I love to take risks, so I'm always changing my hair style. I rely on Pantene to keep my hair strong and healthy so I can take on each day with confidence."
Pantene's "Strong Is Beautiful" campaign will debut in August 2015. Gomez will appear in all elements of the brand's holistic marketing campaign, including TV, print and digital advertising, in-store displays, public relations and social media.
Click here to watch behind-the-scenes footage of Selena's first Pantene advertising shoot. For more information, visit www.Pantene.com. To see upcoming exclusive content of Selena Gomez, follow Pantene on Instagram at https://instagram.com/pantenehair/ and Twitter at http://twitter.com/Pantene, become a fan on Facebook at http://www.facebook.com/PanteneNA and subscribe on YouTube www.youtube.com/Pantene.