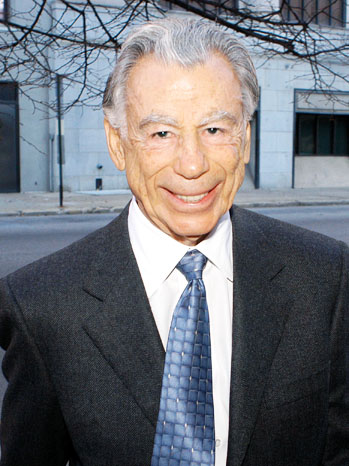 The business world says goodbye to billionaire investor, casino mogul and real estate king, Kirk Kerkorian who passed away on Monday night at the age of 98.
Kerkorian was the founder of MGM Resorts International. More recently, Kerkorian held a majority of MGM Resorts International's stock and previously owned MGM Studios, which had net worth of $4 billion.
In a statement from MGM, "Mr. Kerkorian was a quiet but powerful force behind the transformation of the Las Vegas Strip into one of the world's most popular tourist destinations, through the development of the International, MGM and MGM Grand. He was also a generous humanitarian who donated hundreds of millions of dollars to charities worldwide."
"MGM Resorts and our family of 62,000 employees are honoring the memory of a great man, a great business leader, a great community leader, an innovator, and one of our country's greatest generation," said Jim Murren, Chairman & CEO of MGM Resorts International. "Mr. Kerkorian combined brilliant business insight with steadfast integrity to become one of the most reputable and influential financiers of our time," Murren said.
"Personally, he was a friend and coach, who taught me the importance in looking forward, and to look back only to understand how things could be done better," Murren concluded.
Mr. Kerkorian owned Beverly Hills-based Tracinda Corporation, a private investment firm. He was a founding member of the Board of Directors of MGM Resorts, and had served with distinction as Director Emeritus since 2011.
He is survived by two daughters, Tracy Kerkorian and Linda Ross Hilton Kemper, and three grandchildren. He is preceded in death by his parents, Ahron and Lily Kerkorian.