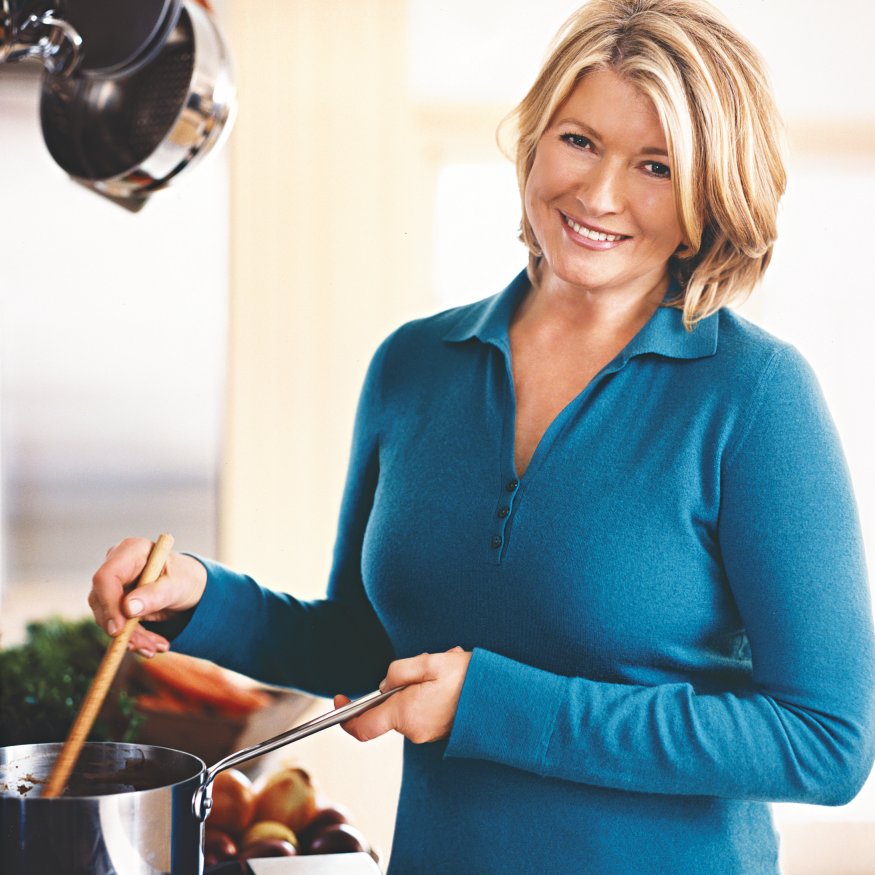 Martha Stewart's lifestyle business empire was once worth $1.8billion, according to reports. That is nowhere near the sale price that Stewart sold her business for to Sequential Brands Group. The deal comes out to $353million.
Sequential Brands Group announced this week that it has signed a definitive merger agreement to acquire 100% of the outstanding shares of Martha Stewart Living Omnimedia, Inc.
The Merger adds a new vertical to Sequential's platform, which is expected to generate nearly $3.75 billion in annual global retail sales from a combined portfolio of consumer brands in the Home, Fashion, Lifestyle & Active categories.
Under the terms of the merger agreement, which has been approved by the boards of directors of both companies, Martha Stewart will continue to be an integral part of the brand she founded, with a renewed long-term commitment to serve as Chief Creative Officer. Ms. Stewart will become a significant stockholder of the new public holding company of Sequential and MSLO and Ms. Stewart will be nominated to serve on its board of directors as of the closing.
"This is a transformational merger for Martha Stewart Living Omnimedia, the company I founded in 1997. This merger is positioned to further the growth and expansion of the unique Martha home and lifestyle brand. In 1991, I started a magazine, Martha Stewart Living, which was the first of its kind. Out of our groundbreaking editorial content grew an influential brand which quickly evolved into other media, merchandising and digital platforms and products which have helped consumers, worldwide, live better, more fulfilling lives," said Founder Martha Stewart. "With our media business operations now successfully transitioned to Meredith, we now have the opportunity to tap into Sequential's expertise and resources to expand our merchandising business both domestically and abroad. The Sequential team is smart, hardworking, and understands the power and limitless opportunity of the Martha Stewart brand and its formidable design, editorial and marketing teams. I'm looking forward to working with them."
Yehuda Shmidman, CEO of Sequential, commented, "Martha Stewart's impact around the world is staggering, and the empire she founded is unmatched in its industry. In fact, research shows that the Martha Stewart brand has 96% awareness among women in the U.S. and 7 out of 10 women say that Martha has and does influence the way they think about, organize, and manage their homes. Looking ahead, we believe that we can leverage our global activation platform at Sequential in partnership with Martha and her team to develop the next chapter of growth for the Martha Stewart brand. We are honored to have this opportunity and thrilled to be working together with Martha Stewart."