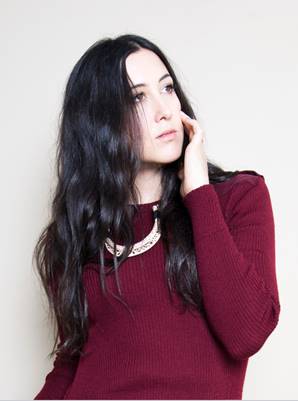 Photo: Eddie Chacon

Vanessa Carlton announces the release of her upcoming EP titled Blue Pool available July 24th via Dine Alone Records (City and Colour, Twin Forks, and BRONCHO). 
The EP features four tracks written for the upcoming full length album Liberman (out in October) which was named aftera colorful oil painting by her grandfather Alan J. Lee, who was originally named Liberman. NYLON premiered the title track "Blue Pool" today along with the artwork and track listing, PRESS HERE to listen.
"This whole album is paired down and minimalist and this song is an example of how you can turn a traditional piano vocal song into something else," says Vanessa."Also I'm a big Philip Glass fan and I love how Steve Osborne (Liberman producer & mixer) was able to turn my swirly piano part at the end into this slippery sounding kaleidoscope."
The EP features songs "Take It Easy" and "Blue Pool" which will be found on the upcoming album as well as live living room sessions of "Operator" and "Nothing Where Something Used To Be." A complete catalog of the Living Room Sessions will be available on a deluxe version of the album in October.