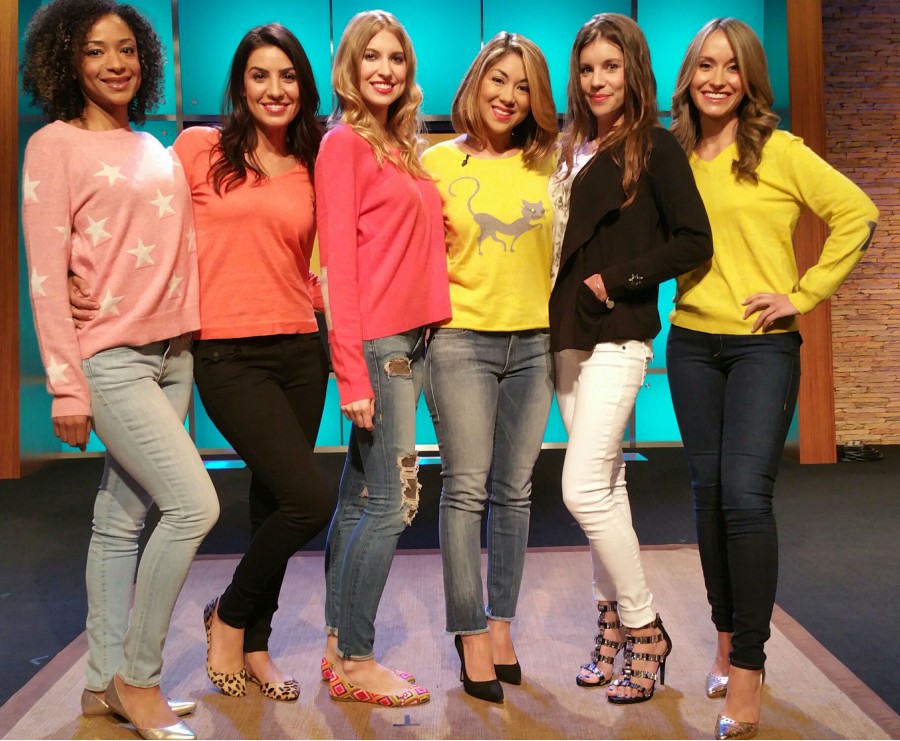 On Thursday June 11th, LATF The Magazine/LATF USA News' VP Pamela Price showcased the high-quality cashmere company, Hector & Lola on KTLA Channel 5 Morning News, alongside KTLA reporter Jessica Holmes. Models showed off the colorful and modern Spring/Summer collection; with vibrant styles, from canary yellow to rich pink. Don't miss H&L's sweaters, True Religion jeans and Steve Madden shoes in LATF's next issue later this month!
Hector & Lola Spring and Summer Cashmere Sweaters
Thank you to True Religion, Steve Madden and our models: Tessa Stokes, Sara Emami, Emily Kincaid, Justine Griffiths & Lauren Steffany!