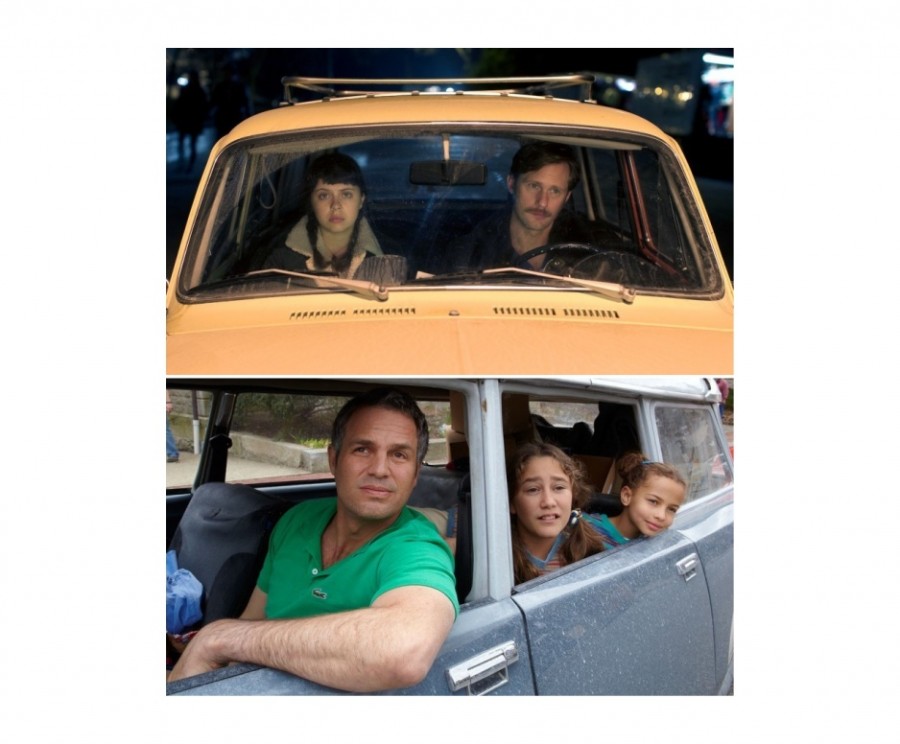 Mental illness is given the thoughtful treatment it deserves in the funny but heartbreaking autobiographical dramedy, "Infinitely Polar Bear," starring Mark Ruffalo and Zoe Saldana.
Based on the childhood experiences of writer-director Maya Forbes ("Monsters Vs. Aliens"), "Polar Bear" takes place in Massachusetts circa 1978 and centers on the Stuart clan, an unconventional family if ever there was one. When father Cam (Mark Ruffalo) is hospitalized and diagnosed with manic depression after a series of nervous breakdowns, his embattled wife Maggie (Zoe Saldana) moves with their young daughters (Imogene Wolodarsky and Ashley Aufderheide) to a tiny apartment in Cambridge hoping to find a decent job. But as an African American in 1970's Boston, her opportunities are extremely limited.
Despite her husband's illness, when Maggie is accepted into Wharton's MBA program, she moves to New York, leaving Cam with fulltime parenting duties while she earns her degree. But even though his children are happy to spend time with their father, Cam's many eccentricities make home life a challenge for all involved. As Cam grapples with his condition and parental responsibilities, the film paints an unforgettable portrait of unconditional love.
Writer-director Maya Forbes makes an astonishingly mature directorial debut with this heartfelt love letter to her developmental years. Drawing directly from personal experience, the emotional current that runs through the film rings absolutely true from start to finish. Having learned the ropes in the writers' room of the groundbreaking "Larry Sanders Show," Forbes traverses the film's emotional peaks and valleys while always maintaining a very defined point of view and sense of humor. This touching tribute with a feminine sensibility is nothing short of enviable in its tonal assuredness.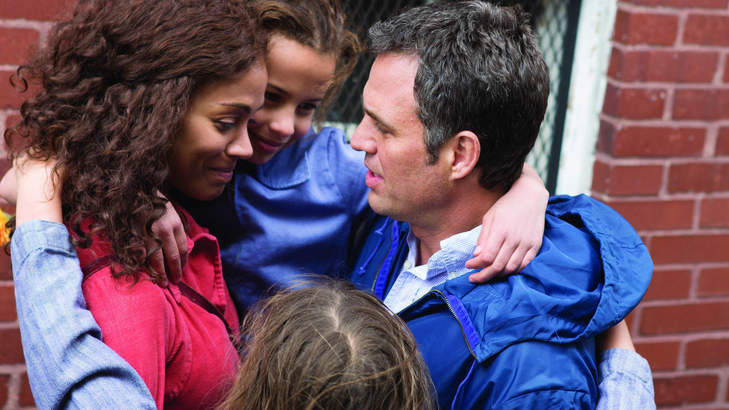 Considering that we're still months away from awards season, it's a little premature to start making predictions. However, when you see Mark Ruffalo's poignant portrayal of this troubled but lovable bipolar bear, you'll be forced to agree that his name belongs in the conversation. A less gifted actor would rely strictly on mannerisms to externalize their character's condition, but what makes Ruffalo's depiction so remarkable is his character's quirks seem to genuinely come from within. It's a career-topping performance for Ruffalo as well as Zoe Saldana, who is given less screen time, but still leaves an indelible impression as the breadwinning wife coming to terms with her husband's illness. And let us not forget the adorable little Stuart girls played by newcomers Ashley Aufderheide and Imogene Wolodarsky, the latter of whom is Forbes' daughter, making this summer standout a family affair indeed.
Also screening in the festival's Buzz section is another extraordinary directorial debut from a female filmmaker set in the 1970's, "The Diary of a Teenage Girl," a coming-of-age drama starring Bel Powley, Kristen Wiig and Alexander Skarsgard.
Written and directed by Marielle Heller and based on Phoebe Gloeckner's boundary pushing graphic novel, "Diary" moves the 70's action cross-country to San Francisco, where the counterculture movement is giving way to more uncertain times. There, we find Minnie Goetze (Bel Powley), an artistically inclined teenager undergoing some growing pains, thanks in no small part to her constantly buzzed mother (Kristen Wiig) and absentee father (Christopher Meloni).
When Minnie's mother begins dating the exceedingly charming Monroe Rutherford (Alexander Skarsgard), it doesn't take long for Minnie to develop a crush on him of her own. However, given Minnie's allure and sexual curiosity, the flirtation between the boyfriend and daughter soon takes a turn for the inappropriate. As Minnie struggles to navigate an increasingly confusing adult world, she chronicles her blooming sexuality in her diary.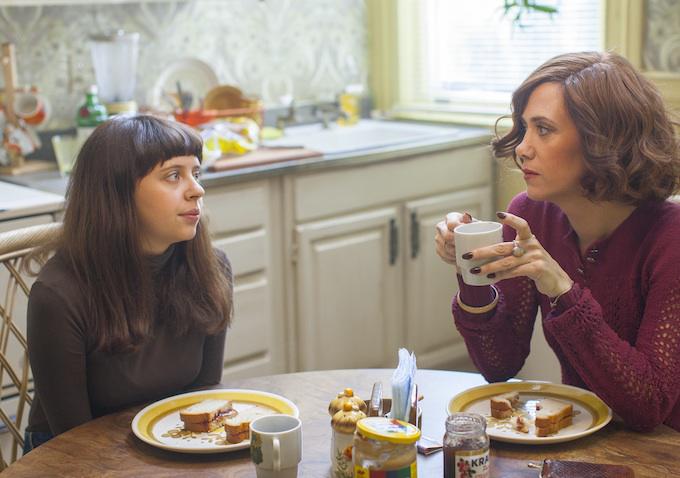 An unflinching and nonjudgmental look at sex from the oft-overlooked female perspective, one of the film's many creative flourishes is its subtle incorporation of animation into the live action, giving life to Minnie's diary entries and innermost feelings. Buoyed by an intricately plotted narrative structure, witty dialogue and gorgeous cinematography and production design that uncannily reproduces its 1970's setting, "Diary" is similar to "Polar Bear" in that they both find a perfect balance between humor and heartbreak. It's "A Catcher in the Rye" with a feminine bent, which is not at all to say that men won't find the film accessible.
As the sexually adventurous teen at the story's center, British actress Bel Powley gives a revelatory performance that is sure to put her on the Hollywood map. "Diary" asks that the audience be open-minded about its explicit depiction of a sexual relationship between a grown man and a teenage girl, and Powley's sensitive yet empowered portrayal is the essential element that holds the piece together.
Making another promising step towards more dramatic material is "SNL" vet Kristen Wiig as the hard-partying mother who takes a decidedly hands-off approach to parenting. Nothing that Wiig does is completely devoid of humor, but here there's an underlying sadness to her character that is made plain in a devastating scene where she discovers her daughter's diary. And as the object of the mother and daughter's affection, Alexander Skarsgard may pull off the most challenging acting feat in that he manages to humanize what is basically a child molester.
By Lucas Mirabella
Infinitely Polar Bear
Rated R for language
Running Time: 90 minutes
http://sonyclassics.com/infinitelypolarbear/
Opens nationwide June 19th
Diary of a Teenage Girl
Rated R for strong sexual content including dialogue, graphic nudity, drug use, language and drinking-all involving teens.
Running Time: 101 minutes
http://sonyclassics.com/thediaryofateenagegirl/
Opens nationwide August 7th