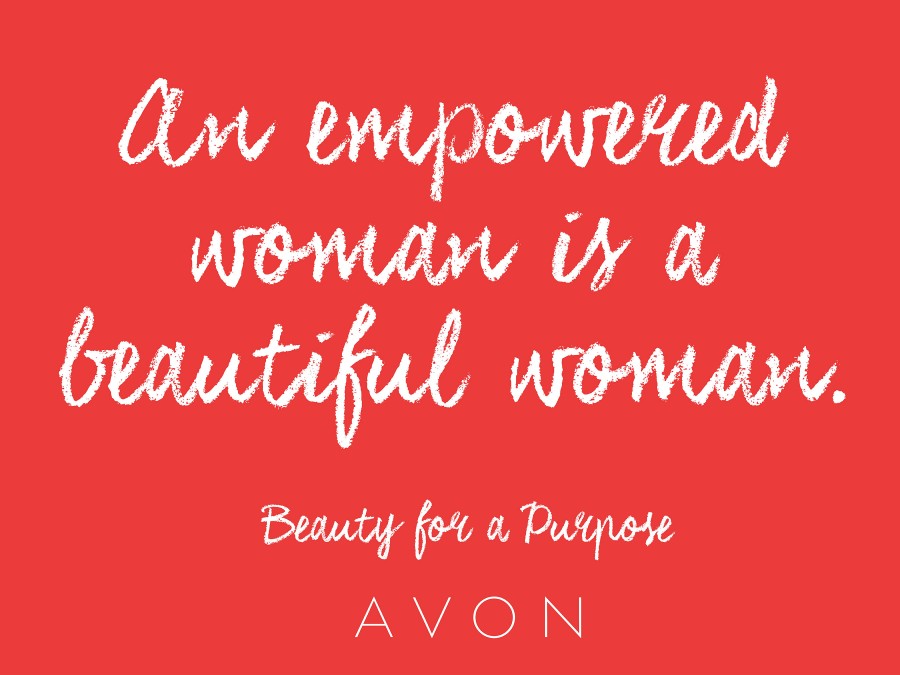 Avon announced the launch of Beauty for a Purpose, a new global brand statement focused on the company's commitment to empowering Avon Representatives and women around the world through beauty and financial independence.
Beauty for a Purpose provides a framework for the company to champion three defining areas: Avon's beauty products of demonstrable quality and value; Avon's earning opportunity, which allows millions of women around the world to build self-reliance and a better life for themselves and their families; and the network effect of empowered women empowering others.
The new branding effort will be powered through ongoing multi-channel communications campaigns designed to tell the whole Avon story to consumers and Representatives. The campaigns will be supported through paid media, and will also leverage the company's digital and print channels as story-telling platforms. Central to the strategy is the launch of a new brand publishing site, BeautyforaPurpose.com, which includes a digital gallery featuring Avon Representatives around the world who have uploaded their photos to social media using #BeautyforaPurpose.
"Avon is an authentically purpose-driven company – and we intend to tap into that truth as we strengthen our bond with current consumers and Representatives, and introduce a new generation of women to a brand we know they will love," says Sheri McCoy, Chief Executive Officer, Avon Products, Inc. "Beauty for a Purpose is a guiding vision for Avon's future and is rooted in our rich history of empowering women. Financial independence is the most important driver of women's empowerment, and for over 125 years Avon has provided women with an earning opportunity. Our commitment to women is also reflected in substantial work we have done in breast cancer and domestic violence as we work to help women live healthy lives, free of violence."
"We believe that empowered women are the transforming force of societies and will turn the world into a more beautiful one," says Fernando Acosta, President of Global Brand Marketing, Avon Products, Inc. "Beauty for a Purpose captures our whole Avon story: give women the right products, the right earning opportunities and a support network and they can change the world. The stories we tell will celebrate our six million Avon Representatives – the largest network of women on Earth – who are empowering those around them through beauty."