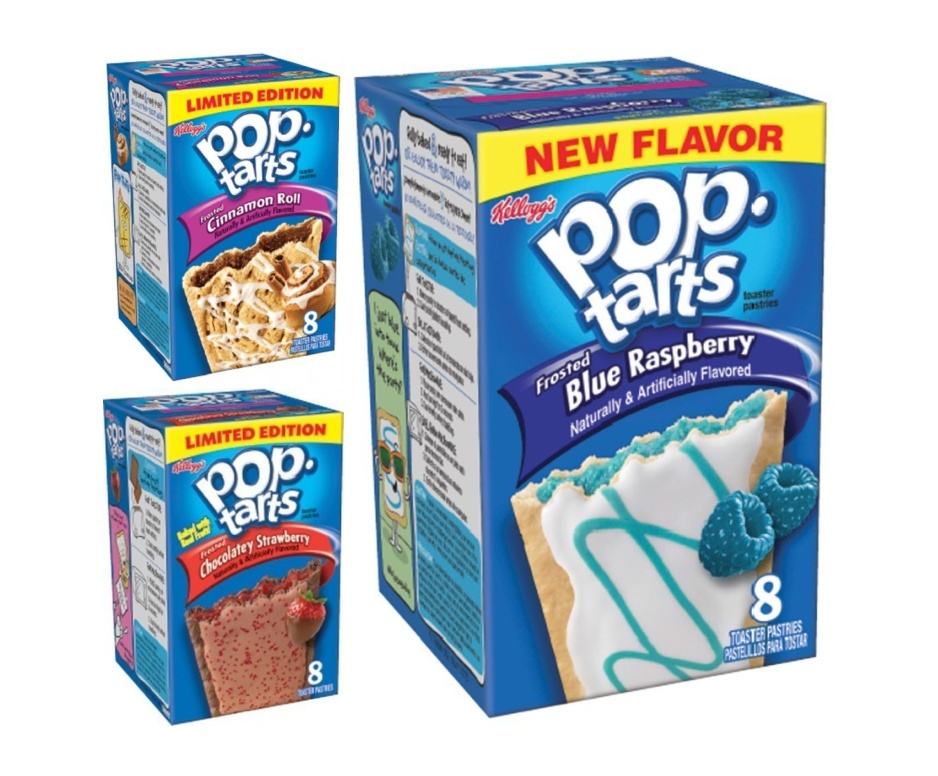 Pop-Tarts® is bringing its tastiest toaster pastries together with hot summer music through its "Rock the Flavor" promotion.
Frosted Blue Raspberry, Frosted Cinnamon Roll and Frosted Chocolatey Strawberry.
Fans can visit RockTheFlavor.com to vote on their favorite flavor for chances to win big – like a year's worth of Pop-Tarts, cash-loaded gift cards and other sweet prizes.
"We wanted to give teens the opportunity to weigh-in on our latest flavors through an online experience blending two things they love – Pop-Tarts and music," said Aleta Chase, director of marketing for Pop-Tarts. "We're excited to see which flavor will win and become lead singer of the Pop-Tarts band!"
While sweet and sour Frosted Blue Raspberry is a permanent addition to the Pop-Tarts family, gooey Frosted Cinnamon Roll and decadent Frosted Chocolatey Strawberry are limited-edition and available now at retailers nationwide. Teens can also sample the three flavors at two free Crazy Good Summer concerts this summer featuring some of the hottest music acts out there. Details on event dates and locations will be announced on Pop-Tarts' Tumblr page on July 2.
Visit RockTheFlavor.com to learn more and vote for your new favorite Pop-Tarts flavor.