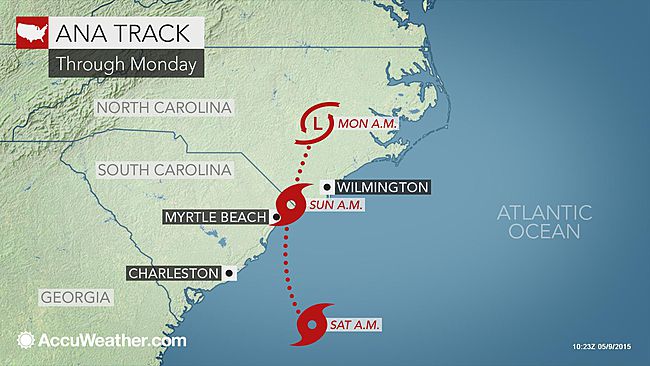 Photo: Accuweather.com
According to AccuWeather.com, Storm Ana is the first named tropical system of the 2015 Hurricane Season. Unfortunately, it's making its way towards the coast of the Carolinas just in time for Mother's Day weekend.

The entire country has been seeing rainfall throughout the week, with major storms hitting the south on Saturday. In the East, Ana should hit around the pre-dawn hours of Sunday. The storm is expected to target the onshore borders of North Carolina and South Carolina. 
Luckily, the risk for damage is low. Accuweather states that rainfall will average 2-4 inches in southeastern North Carolina and neighboring parts of the South Carolina coast will raise the risk of flooding on roadways and low-lying areas.