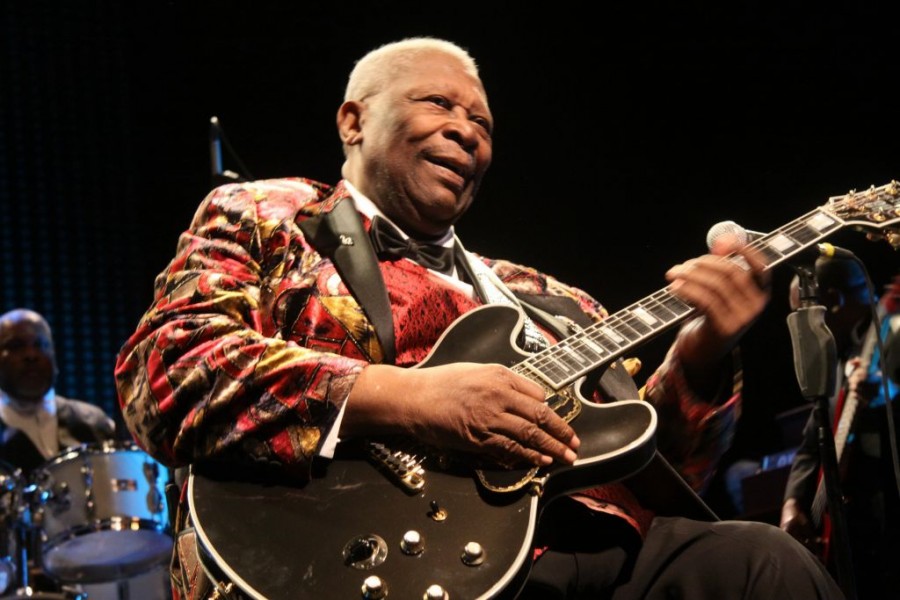 SiriusXM announced that its blues channel, B.B. King's Bluesville, which was created in partnership with blues legend B.B. King, will pay tribute to the beloved musician's life and career with special programming through Sunday and over the upcoming Memorial Day weekend.
B.B. King's SiriusXM channel, devoted to authentic blues from the past to the present, will feature special tributes showcasing music from King's iconic career including his work with other artists such as U2 and Eric Clapton. The channel invites listeners to call in to share personal memories, favorite songs and more. Listeners can call 866-267-0454.
SiriusXM's B.B. King's Bluesville will air only B.B. King's music all weekend until Monday, May 18 at 12:00 am ET.  Also over Memorial Day Weekend, B.B. King's Bluesville will feature an extensive, weekend-long tribute to B.B. King featuring music, artist remembrances and tributes from listeners.
B.B. King's Bluesville airs via satellite on channel 70 and through the SiriusXM App on smartphones and other connected devices, as well as online at siriusxm.com