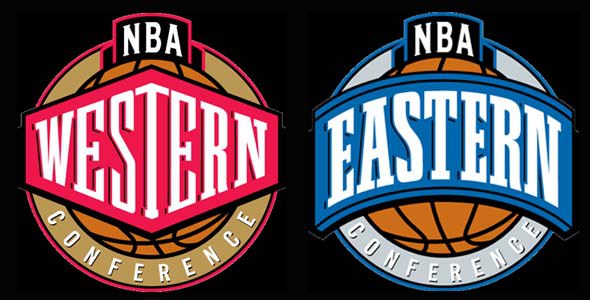 After an unentertaining first round, each conference's semifinal match-up was a riveting experience. Each of the four second round series went at least six out of a possible seven games, up from the paltry three contests of the round before. The Cleveland Cavaliers and Atlanta Hawks both faced 2-1 deficits before winning the last three games of their series. Each team showed great fortitude in recovering from game three buzzer beaters as well; Derrick Rose and Paul Pierce hit improbable game-winning bank shots for the Chicago Bulls and Washington Wizards respectively. Now, the East-leading 60-win Hawks are the underdogs against the LeBron James led Cavaliers. 
In order to beat Atlanta, Cleveland must survive another round without all-star power forward Kevin Love; the stretch-four was ruled out for the playoffs after suffering a shoulder injury in the first round against the Boston Celtics. Kyrie Irving is also an injury concern. He sat the entire second half of game six after re-aggravating a knee issue. Despite these blows, James was still able to lead a group of role players to a 94-73 victory against the mighty Bulls. 
The Western Conference Finals feature the top two vote-getters in this year's MVP race: Stephen Curry and James Harden. Curry, the recipient of the trophy, leads the Golden State Warriors, fresh off a six game series against the Memphis Grizzlies. The Warriors looked shook up after their game three 99-89 loss in Memphis, down two games to one. Curry was locked and loaded thereafter, bombing away three point dagger, after dagger. The Grizzlies had no answer for him and dropped three straight games. 
In defeating the Los Angeles Clippers in seven games, the Houston Rockets became the ninth team in NBA history to overcome a three games to one series deficit. That includes a second-unit led comeback in game six after being down 19 points in the third, thanks in large part to Josh Smith. The Rockets led wire to wire in game seven on their home floor, while Harden poured in 31 points. For the Clippers, it was a collapse for the ages. The franchise has yet to make a conference final in their team's multi-city history. This was their year to do it. 
Cleveland Cavaliers: 14/5