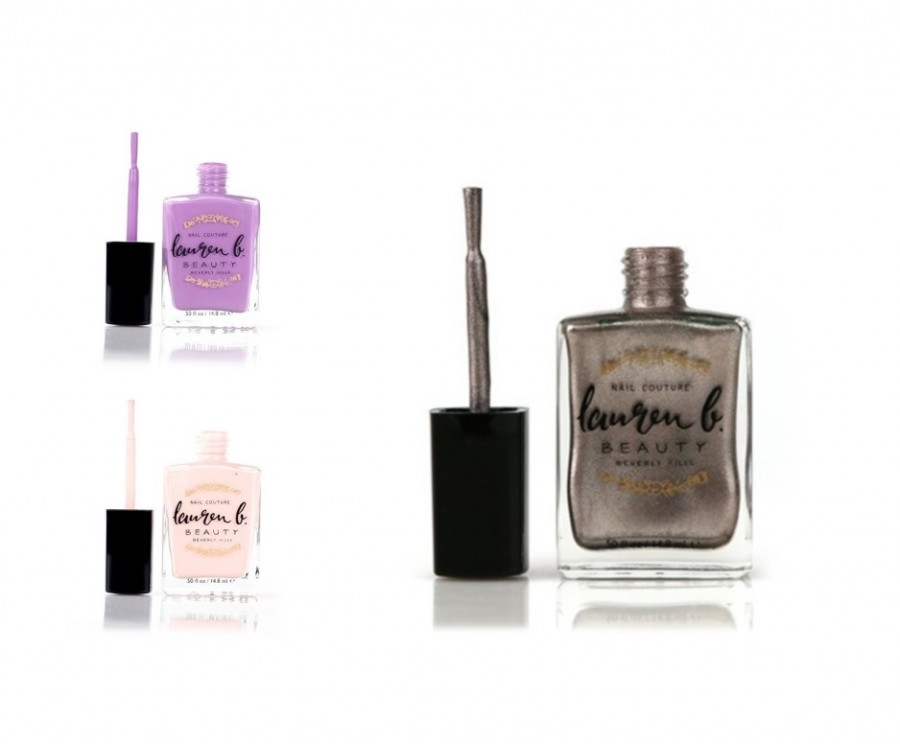 Lauren B. loves nail polish. As a little girl, she started her nail salon in her garage, exercising her manicures on her grandmother, and any other family member willing to play along…
After a year into perusing her career in medicine, she realized there was something missing. It was at that time her uncle, hair-care guru Philip B., enlisted her help in running the family business. Lauren seized this opportunity, and as she moved into the high-end beauty world. Philip encouraged her to follow her dream. "She's another me – as passionate about nails as I am about hair!"
The result was the birth of her own line Lauren B. It is "the perfect, two-week, do-it-yourself manicure for busy women. The polishes swipe on expertly, easily. They dry fast, stay delightfully glossy and chip-free for at least 14 days, and don't cost a fortune. Every color is one that I'd wear; every treatment is one that I swear by. I even created a perfect nude for every skin tone – though actually, I wear them all." Their products are made in the U.S.A. and never tested on animals.
Everything they create is vegan-friendly and free of harsh chemicals like formaldehyde, DBP, toluene, formaldehyde resin and camphor.  
Check out her line: Botanical Nail Care, her gift collections or the individual ones. It is all fun and great quality.
Polish prices range from $18.00 to $28.00+