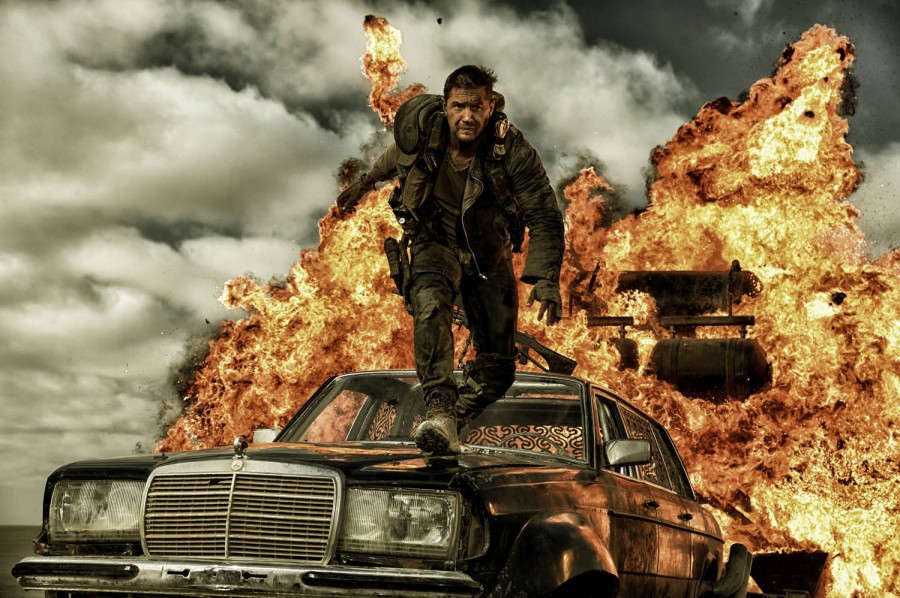 Photos: Warner Bros.
Thirty years after the third installment of the Australian post-apocalyptic Mad Max franchise, director George Miller is back and better than ever. Loaded with mind-blowing explosions, souped-up monster cars, and fight scenes that make you duck in your seat, "Mad Max: Fury Road" is a 2-hour action ride worth waiting for.
Although it's less about the story and more about the visuals, the heart of this film boils down to the tale and journey of a hero: Max. This time around, Mel Gibson is out and the gritty Tom Hardy steps into the title role. Max has survived the crumbling of civilization, witnessed the dwindling of gasoline reserve, and fought to defend and protect his loved ones. Now living in a desolate desert world, the only person he has to protect is himself. But as all knight in shining armor stories go, the hero always ends up saving someone.
Water supply is scarce and the human race is reduced to clans of barbarians. In the midst of traveling through a sandy hell filled with violent gangs, Max is captured by King Immortan Joe's (Hugh Keays-Byrne) War Boys, and taken to the kingdom that rules over the Wasteland. Meanwhile, captive Furiosa (Charlize Theron) hijacks a war-rig and escapes the wrath of Immortan Joe. Max is forced to accompany the maniacal War Boy, Nux (Nicholas Hoult) on a chase to capture her. Furiosa and the five wives of the King (Riley Keough, Zoë Kravitz, Rosie Huntington-Whiteley, Abbey Lee, Courtney Eaton) head out into the desert. They yearn to flee from their husband and live happily ever after in a land they call the "Green Place." And so begins the high-octane war "Fury Road."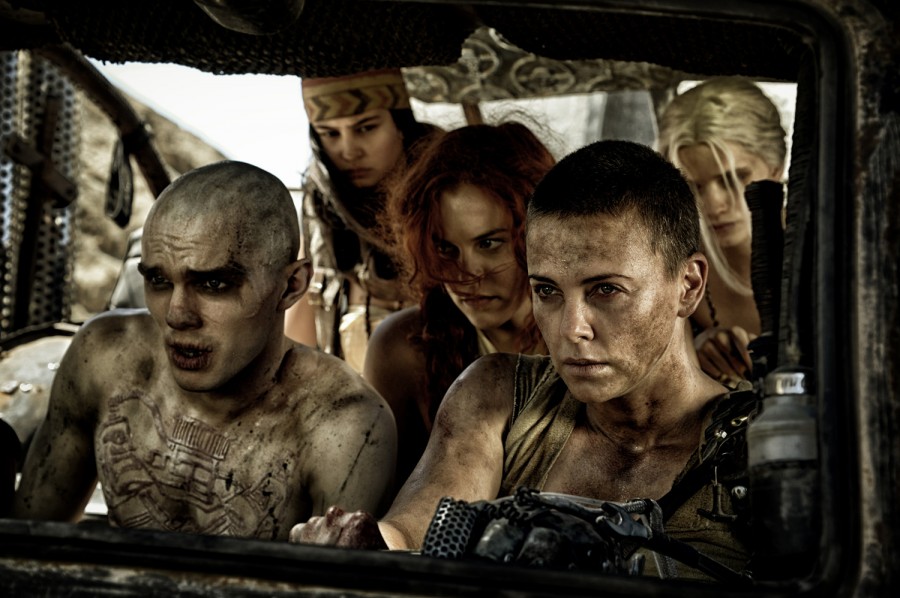 Shot on location in South Africa and Australia, audiences can almost feel the sand and dirt as the characters race, fight, tumble and crawl through the dry desert land and sand storms. VFX supervisors, Andrew Jackson ("300") and David Nelson ("Happy Feet") deserve a nomination for their incredible visual effects; from the colossal twisters, to the colorful explosions and sprawling wasteland. The Oscar-winning filmmaker and director George Miller creates a fast-moving 'pedal to the metal' atmosphere, in which Max, Nux, Furiosa and supporting characters are constantly racing, jumping, ducking and shooting. A standing ovation for stunt coordinator Guy Norris' ("Australia") intricate stunt/fight choreography.
Mad Max is always about the action, so when it comes to dialogue, lines are few and far between. Miller wrote the screenplay with Brendan McCarthy and Nico Lathouris. There is a refreshingly equal amount of powerful female characters as there are male. Theron brings a calm, yet strong persona to Furioza, who is determined to seek redemption against Immortan Joe. Among the five wives, Riley Keough and Abbey Lee's performances stand out; mostly because they're actually given a handful of lines.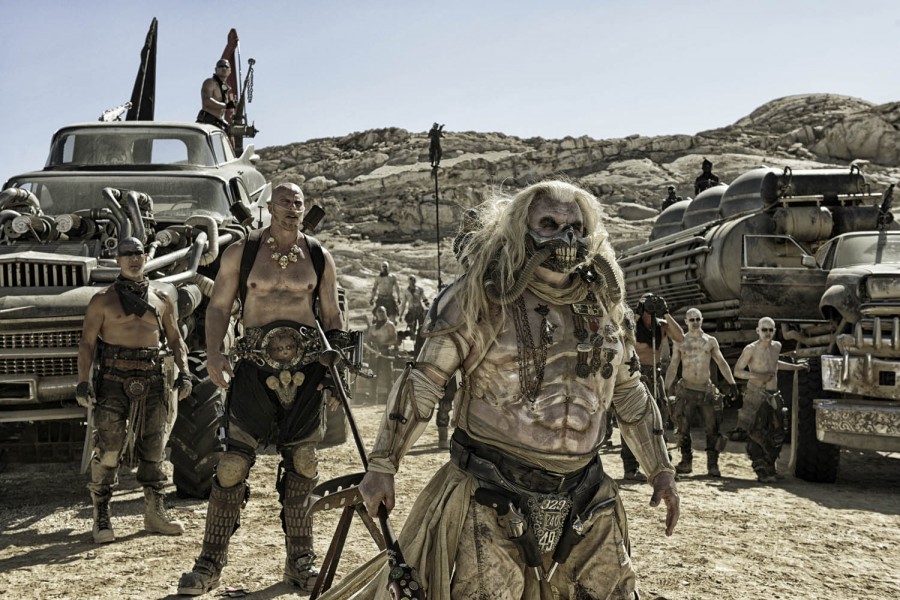 At the helm of this thrilling war road trip is Tom Hardy and Nicholas Hoult. Hardy gets along with his grunts, groans and stern stare, but Hoult really digs deep in his portrayal of a tormented War Boy who craves the risk of dying in battle. Each character truly comes to life with the bizarre goth and punk'ish costume designs by Jenny Beavan ("A Room with a View") and the makeup by Lesley Vanderwalt ("Knowing").
With plenty of action blockbusters in theaters, from "Furious 7" to "Marvel's Avengers: Age of Ultron," "Mad Max: Fury Road" raises the action bar even higher. As you walk out of the theater, you'll be head-banging to the music of Junkie XL, still feeling a rush of adrenaline.
By Pamela Price
Rated R for intense sequences of violence throughout, and for disturbing images.