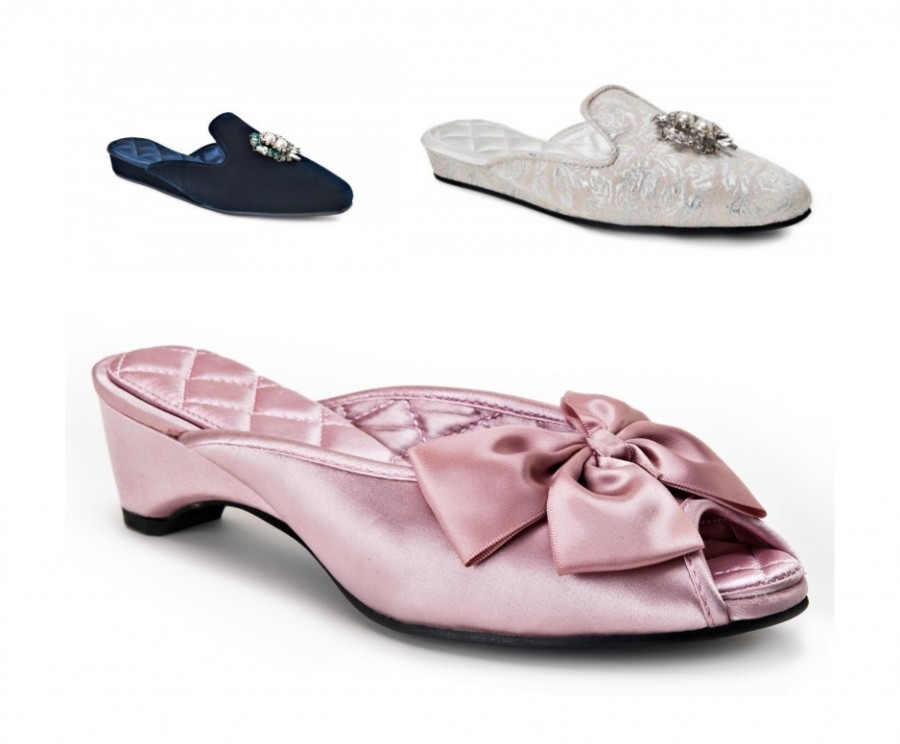 It all started with a search for the perfect birthday gift…
LMN (Luxe Me Now) was created by Mary Ann Weisberg, who had a desire for slippers that were feminine and chic. She regularly searched endlessly for those perfect slippers without success.
One year, Mary Ann's husband looked around the world for the simple gift his wife desired— the perfect slipper for her. Unable to find them, he decided to put up the seed money for his wife to create her own line of luxury couture slippers. And, voila! Weisberg created the slipper of her dreams.
Luxe Me Now offers the most gorgeous slippers with glittering jewels, memory-foam footbed, embossed rubber outsole, and satin-lined quilted interior, LMN slippers are the perfect gift for Mother's Day.
Our pick: LMN L'Avenue Slippers in Red and White – $125 at Saks Fifth Avenue.